Avril Lavigne is finally coming out with new music and our ~Sk8er Boi~ loving hearts are squealing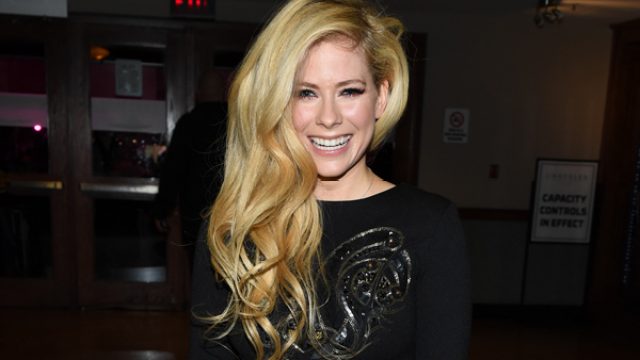 This is very exciting news — Avril Lavigne is coming out with new music. Our childhood "Sk8ker Boy" hearts can barely handle the excitement.
It looks like it's going to be a very happy New Year for the 32-year-old singer — and all of her fans of course.
On Sunday, the "Complicated" singer announced that she's releasing a new album — her sixth studio album — come 2017 and we are freaking out.
"Hi Everyone!! I wanted to first thank my fans for your patience & support during my time away throughout my battle with Lyme Disease over the past 2 years," Lavigne began her Instagram announcement.
"It hasn't just been a hard battle but it's also been enlightening and will reflect in my new music, artistry, life, and personally," she explained. I will always continue to make it a priority to fight and raise awareness about Lyme Disease with the Avril Lavigne foundation."
https://www.instagram.com/p/BOcsLQOAiaG
This sixth album will be the Canadian singer's first new music release since she was diagnosed with Lyme disease over a year and a half ago.
Her strength through her battle with her condition has been so inspiring and we can't wait to see what she's been working on in the studio.
"I'm really happy to announce that I am now working on new music and I will be releasing a new album in 2017," Lavigne wrote on the artsy picture.
https://www.instagram.com/p/BKeECPYgjWt
"I can't wait to open up and share my heart with you! I'm excited for you guys to hear the new songs. It's going to be an amazing 2017!," she concluded.
Ah, and what an amazing 2017 it will be indeed!