Avril Lavigne opened up about a time when she had "accepted death" in an emotional letter to fans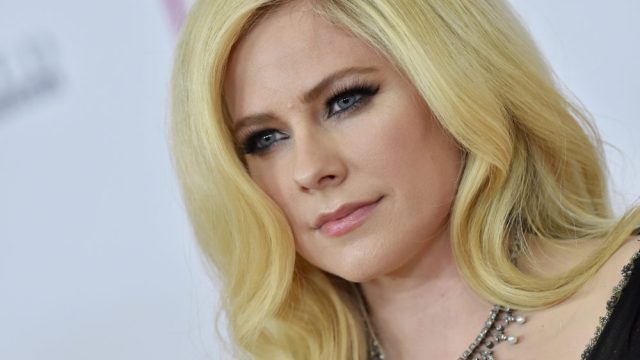 After taking some time off from music, singer/songwriter (and early-aughts emo icon) Avril Lavigne returned with promises of a sixth studio album back in 2017. Now, Lavigne has announced an official release date for her latest single, and opened up about the harrowing, near-death experience that inspired it.
In a letter to her fans, Lavigne wrote that her first new single in five years, "Head Above Water," will drop September 19th. The 33-year-old singer revealed that the single was written while she battled Lyme Disease, and noted that she first conceived the song "during one of the scariest moments of my life."
"I had accepted death and could feel my body shutting down," she explained. "I felt like I was drowning. Like I was going under water and I just needed to come up for air. Like I was in a river being pulled in a current. Unable to breathe."
She continued, "I have decided to be truthful about my struggle, open and more vulnerable than ever before. And to be honest, part of me doesn't want to talk about being sick because I want it to all be behind me, but I know I have to," she wrote. "Because not only is it a part of my life, I need to bring awareness to the severity of Lyme Disease."
https://www.instagram.com/p/BnY_-IDHq0n
The Avril Lavigne Foundation currently hosts Lyme Disease information and resources on its website, and in her letter, the singer noted that her foundation will partner with organizations researching the illness.
"I'm taking my life back into my own hands and doing what it is I know I am meant to be doing in this life time," her letter continued. "Making music. And sharing my healing and hope, through my music. I wish for this all to touch you, to bring you strength, to lift you up, to inspire and to encourage you."
https://www.instagram.com/p/BmoqEaKHgm8
We're so excited to see Lavigne back in action and on the road to recovery, and can't wait to hear "Head Above Water" when it drops on September 19th.