Avril Lavigne is not happy with Facebook over Mark Zuckerberg's Nickelback dig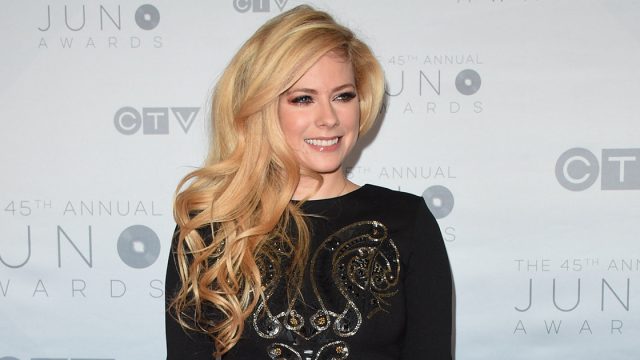 In what might be the weirdest "feud" we've seen all year, Avril Lavigne has accused Facebook of bullying after the social media giant's CEO and chairman, Mark Zuckerberg, made a dig at Nickelback, the band of Avril's former husband Chad Kroeger.
The whole thing started when Zuckerberg uploaded a spoof video to YouTube about an A.I. bot, Jarvis (voiced by Morgan Freeman), that he had built. In the clip, Zuckerberg trolled Nickelback and can be seen playing with his family while promoting the his new artificial intelligence bot, which is, it appears, similar to Amazon's Echo voice Alexa and Apple's Siri. https://www.youtube.com/watch?v=SHNyfG0YPqA
In the clip, Zuckerberg can be seen asking Jarvis if he can play some "good Nickelback songs." The bot then replies, "I'm sorry Mark, I'm afraid I can't do that… there are no good Nickelback songs."
After a brief pause, Zuckerberg replies, "Good. That was actually a test."
Well, it seems that Avril Lavigne has taken umbrage with Mark Zuckerberg and Facebook's dig at her former partner's band.
https://www.instagram.com/p/BDwaRWNI4EF
Taking to Twitter, the Canadian singer, who married Chad Kroeger in 2013, voiced her concerns that the social media giant was "promoting bullying." 
"Dear Mark," she began. "Many people use your products—some people love them and some people don't. Either way, you're allowed your musical opinion however, your jab at Nickelback is in poor taste."
She then went on to say that, given the current climate, she would have thought that someone like Mark Zuckerberg would think before acting.
"When you have a voice like yours," she continued, "you may want to consider being more responsible with promoting bullying, especially given what's going on in the world today."
Avril ended her short but succinct letter to Zuckerberg with a few hashtags.
"#SayNoToBullying #TheJokeIsOld #NickelbackHasSoldOver50MillionAlbums."
https://www.instagram.com/p/BDt9J-no4At
Despite separating with Kroeger in 2015, the pair have remained close friends with one another. In fact, Kroeger assisted Avril with the much of the writing of her last, self-titled album.
We think it's very sweet to see Avril Lavigne sticking up for her ex. And, while we think there is certainly space for a bit of humor, we agree with Aril that certain things can become misconstrued or develop into what one might perceive as bullying.
Meanwhile, Mark Zuckerberg has yet to respond to Avril's open letter.