Avril Lavigne confirms new music is on the way, and it may not be what we're expecting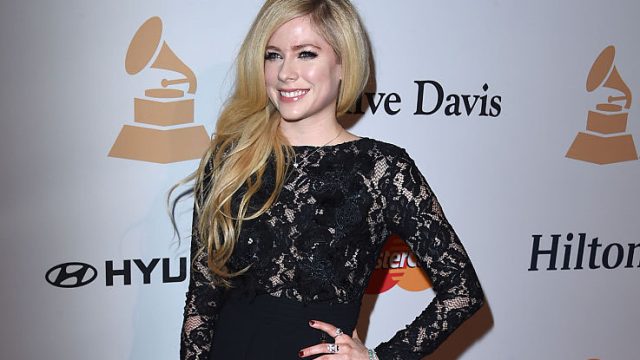 Avril Lavigne fans rejoice: The wait for her new music is almost over. Lavigne just shared an update on her new album, and it's definitely going to be a big change from her angsty "Sk8er Boi" days. We can't wait!
Earlier this year, Lavigne released a song with Ashley Tisdale called "Trophy Boy." She's also been the subject of many doppelganger jokes and conspiracy theories. But Lavigne is ready for an official comeback, and so are we.
Lavigne took to social media to pen a sweet personal note to her fans, thanking them for their patience and promising her new album be here soon.
https://www.instagram.com/p/BYem6Ggn3Il
She first announced her new album back in March.
"At this point in my career and in my life, I just wanted to put fresh energy around me and I feel like I'm having somewhat of a rebirth in my life, she said in an Instagram video.
https://www.instagram.com/p/BRGYk8VAnlc
It's been a while since Lavigne was in the studio. She released her last album, Avril Lavigne, back in 2013. Since then, she's faced some personal struggles (she was diagnosed with Lyme disease back in 2014). The singer has been very vocal about her tough battle, and says the hard times helped inspire her upcoming work.
"I've been faced with a lot, gone through a lot emotionally. The whole writing process has been therapeutic and empowering.
A quick scroll through Avril's Instagram confirms that she's been spending a lot of time in the studio.
https://www.instagram.com/p/BYXVZwpHz1Y
"Making music is a part of the #healing," the singer captioned one of her pics.
https://www.instagram.com/p/BYefClGHnmT
Avril has been reflecting on her journey as an artist a lot lately.
On Sunday before the MTV VMAs, she shared some throwback pics of her rocking her signature look at a ceremony from years earlier.
https://www.instagram.com/p/BYTqiY2nb66
In fact, she's been posting a lot of #AvrilThrowbacks lately. Here she is at the Teen Choice Awards ten years ago (!) in 2007.
https://www.instagram.com/p/BXv_hZkHEYn
This one is from 2005!
https://www.instagram.com/p/BXYbS24H7zm
And this one is from so long ago, we don't even know what year it is. Probably 2002, when Let Go came out?!
https://www.instagram.com/p/BW3UrGPnabK
We'll always love the old Avril from her "Sk8er Boi" days, but we've enjoyed watching her evolve as an artist. So stoked for the new album!