The teaser for Ashley Tisdale and Avril Lavigne's new song is catchy AF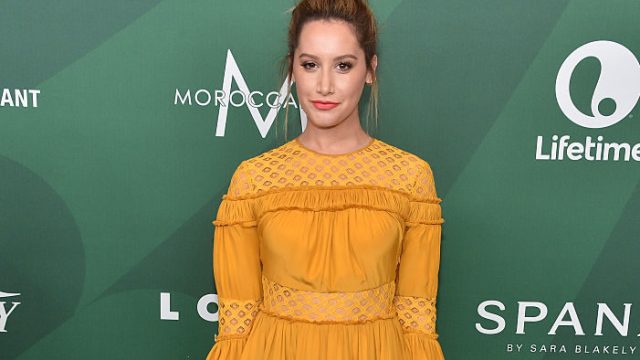 In news straight out of 2007, Avril Lavigne and Ashley Tisdale have a song together —  and it's produced by Demi Lovato no less! The song, entitled "Trophy Boy," is for the upcoming animated movie Charming (and yes, all three singers will be voicing characters in it!).
As if the song couldn't get any more *peak 2000s,* "Trophy Boy" was written by Fall Out Boy's Patrick Stump.
The film explores the backstory of serial-womanizer Charming (Wilmer Valderrama) as *literally* every woman in the land falls for him. The trailer depicts Lenore (Lovato), a woman incapable of falling in love, explaining to socialite princesses Cinderella (Tisdale), Snow White (Lavigne), and Sleeping Beauty (Chinese pop star G.E.M.) that they're all engaged to the same man — Prince Charming.
Check out a snippet of  "Trophy Boy" in the trailer:
https://www.youtube.com/watch?v=Vq-xE81-meA
It seems that *poor* Charming has been cursed with a beautiful smile, making every woman magically fall in love with him — except Lenore, of course. Needing to break the curse before he turns 21 and all love is gone forever, Charming embarks on an extraordinary adventure with Lenore, and we're willing to bet they fall in love and effectively break the curse. Just maybe?
Sia, who has also written and recorded two songs for the film, voices the character Oracle, while John Cleese voices the Fairy Godmother. In addition to starring in the film, Lovato is also Executive Producing the soundtrack, so we *know* it's going to catchy and fantastic.
Seriously though, our 2000s dreams have come true. We can't wait to hear "Trophy Boy" in full as Charming nears its August release!