"Avocado socks" will completely change your guacamole game
Picking out the perfect avocado is basically a professional sport. Finding an avocado with the perfect level of ripeness is possible, but it takes a lot of digging, sorting, touching, and squeezing. Well, there's a solution — avocado socks that will perfectly ripen your fruit. At least, that's what the sock's creator claims.
The sock was created by Diane Sherwood, a former owner of a catering company in Sun Valley, Idaho. When she needed to make guacamole, Sherwood would ripen avocados quickly by placing them in wool ski socks. Because, as you probably know, when you need guac, you need guac now.
Apparently, ripe avocados were hard to come by in Idaho (and, let's be honest, everywhere). So she took her avocado-ripening idea to the next level and created all-wool Avocado Socks.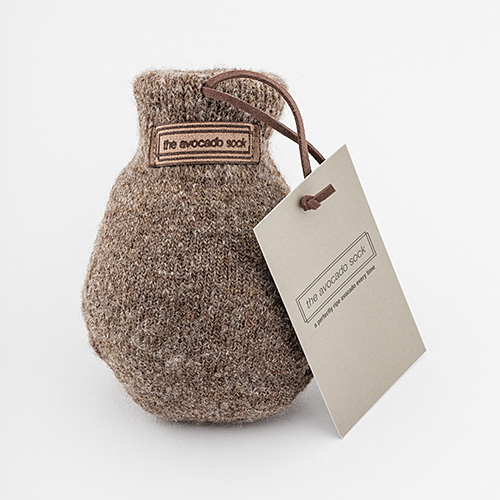 Sherwood explains the genius invention on her website:
"I figured why not take it one step further, and retire the old ski socks — hence the creation of the custom all-wool, all-environmentally-friendly, all-Canadian-made Avocado Socks to enable everyone to enjoy a perfectly ripe avocado exactly when they need it."
The Avocado Socks are made in Canada, and Sherwood couldn't be prouder of what she has accomplished — and we definitely don't blame her.
Seriously, Avocado Socks are exactly what we didn't know we needed.
"This has been a very rewarding project from conception to a reality," she wrote. "It is giving back to local communities by employing local manufacturers, using sustainably-sourced products."
You can purchase your very own Avocado Sock here for $14.99 each, because life without ripe avocados on demand just isn't life at all.