Avocado nails are the newest delicious summer trend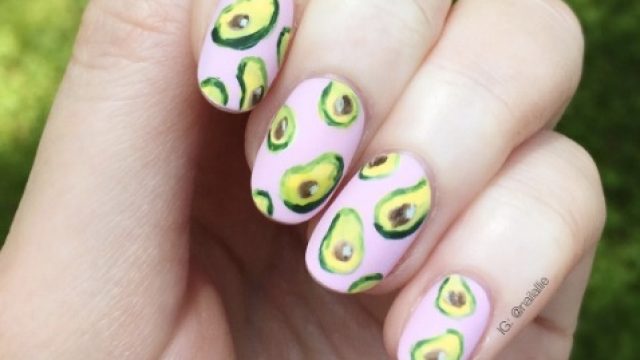 The weather's getting warm, and the nail trends are steadily getting brighter. And now, we're totally inspired by an extra summery and drool-worthy nail trend that's been hitting Instagram lately: avocado nails. After all, the colors of avocado are so pretty; why not sport 'em loud and proud?
We were first tipped off about these guaca-mazing nails by Reddit user iheart_nails_ — who is @nailallie on Instagram — who posted her design, explaining that she was initially inspired by Pinterest (aren't we all?). She used a mixture of seven different nail polish shades by three different brands: Deco Miami's Don't Call Me Baby Girl; Essie's Mink Muffs, Mojito Madness, Little Brown Dress, and Off Tropic; and Sally Hansen's Lemon Shark and White On.
Though @nailallie's design is perfect, she's not the first one to have rocked the rad avocado nails. Other Instagram users have managed to nail the cute-and-delicious combo:
Some are a little more abstract, but the avo-inspired colors still strike us as oh-so-summery.
Oh, and remember: Avocado nails may the perfect food-inspired nail trend, but don't think they're edible like those weird KFC nail polishes. If you get hungry, just go to Chipotle and order some extra guac, and leave your nails alone!