Avicii's ex-girlfriend Emily Goldberg honors his memory in a touching Instagram post, and you'll need tissues for this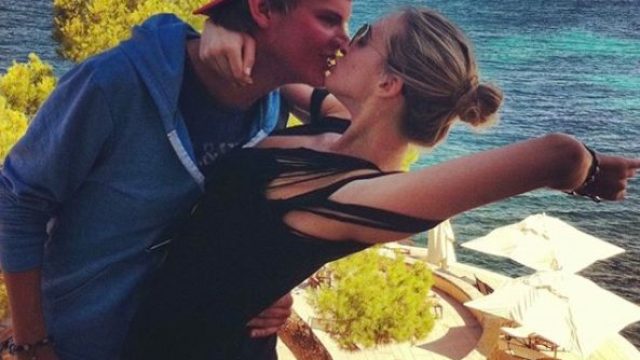 The world received some tragic news on Friday, April 20th. Swedish DJ Tom Bergling, better known by his stage name Avicii, passed away suddenly at the age of 28. It's still unclear how the artist died, but we do know his body was found in Muscat, Oman, according to a short statement released by his publicist, Diana Baron. His death came as a shock to family, friends, musicians, and fans all over the world, prompting an outpouring of support on social media.
Avicii's history of health struggles were well-known, and the DJ had retired from live performing in 2016. However, he continued to make music after that, and posted the following statement to fans on his website in 2017:
"Last year I quit performing live, and many of you thought that was it. But the end of live never meant the end of Avicii or my music. Instead, I went back to the place where it all made sense — the studio. The next stage will be all about my love of making music to you guys. It is the beginning of something new. Hope you'll enjoy it as much as I do."
It was announced just days before Avicii's death that he had received a 2018 Billboard Music Award nomination for best dance/electronic album. Throughout his career, Avicii worked with artists like Calvin Harris, Skrillex, and Dua Lipa and created some truly incredible songs.
https://www.youtube.com/watch?v=IcrbM1l_BoI?feature=oembed
One tribute to the late EDM artist came from Emily Goldberg, Avicii's ex-girlfriend who shared a series of heartbreaking photos of the two of them on Instagram.
Though the couple was broken up at the time of Avicii's death, Goldberg's pain is palpable. Losing a loved one — regardless of your current relationship status — is nothing short of devastating.
Our thoughts are with Emily Goldberg and everyone who loved Avicii.
Goldberg captioned her post with a song lyric Avicii had written for her: "Come on babe, don't give up on us. Choose me, and I'll show you love."
"For the two years we were together, he was my closest confidante, and my best friend," Goldberg continued. "Now I can't look at Bear without knowing I'll never see his face again. I'm still collecting my thoughts and thank you for all your kind words and texts. Wake me up when it's all over, because I don't want it to be real."
Seeing the pictures of the former couple is a heartbreaking reminder that life can be tragically cut short.
Goldberg also shared a screenshot of text messages they had sent to each other, captioned with a simple black heart emoji and the hashtag #ripacivii.
We are so sorry for the loss of Avicii. Not only was he a fantastic and inspirational musician, he was loved by so many. Those who knew him and those who didn't are grieving — and our hearts are with all of them.