Chris Evans and Ryan Reynolds are making a dying child's dream to meet an Avenger come true, like the real superheroes they are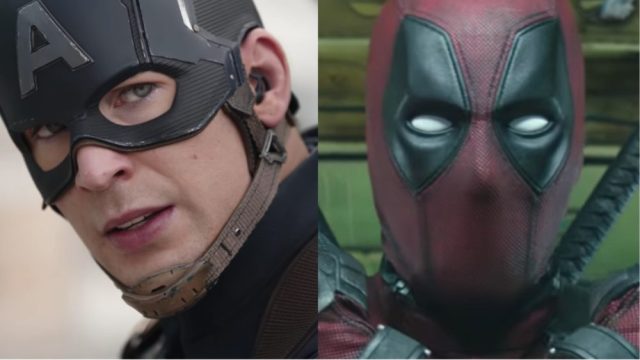 Real heroes don't always wear capes, but sometimes they do, and not just on-screen. Some Avengers are assembling to make a dying child's dream come true, and honestly, this news is going to both break and fill your hearts.
On Sunday, March 25th, Shannon Bream, a Fox News personality, sent out a call on Twitter trying to connect a dying child with one of the Avengers. According to Bream, the kid has a diagnosis of only a few days to live, and all he wants is "a greeting from one of the Avengers." Her tweet received an overwhelming response, with Marvel actors of all kinds trying to help (even Agents of SHIELD actor Chloe Bennet got involved!).
But the real feel-good moment came when one Avenger, Captain America himself, Chris Evans threw his hat in the ring along with Vision actor Paul Bettany. And "Reserve Avenger" Ryan Reynolds, who plays Marvel antihero Deadpool, responded too.
So not only are these actors amazing superheroes in the movies, but they're also doing all they can to save the world (or at least, the world of one child) in the real world too.
Hopefully they're able to connect with the young boy in time, and would it be too much to ask or wish that they show up in person? Just imagine how exciting that would be for him to have an in-person surprise meeting!
Whatever is being planned is seemingly happening in DMs now, so we don't know the details about how exactly this will shake out. But knowing that real superheroes are on the case is giving us hope that something amazing will come out of this.
Our thoughts are with this child and his loved ones.