Our first look at the "Avatar" sequel is here, and we've got three years to figure out how to pronounce these names
Remember back in 2009 when James Cameron introduced us to the stunning world of Pandora in his new space epic, Avatar and then announced that it was actually the first of FIVE films? Well, flash forward eight years because we now have our first look at what to expect from the sequels.
Before we get into that, let's just recap where we left off at the end of the first film. Avatar ends with a showdown between the Na'vi, who inhabit Pandora and the Resources Development Administration, who seek to exploit the moon's resources. Jake Sully (Sam Worthington), a Marine turned Avatar, falls in love with a Na'vi named Neytiri (Zoe Saldana), and he fights on behalf of Na'vi tribe Omaticaya.
A lot of other things happen, but you'll just have to see the movie! It is almost three hours long, so it's easy to forget stuff, okay?
Anyway, Avatar 2 has officially begun filming, and it seems Sully and Neytiri have gotten married and their kids are pretty important moving forward in the franchise.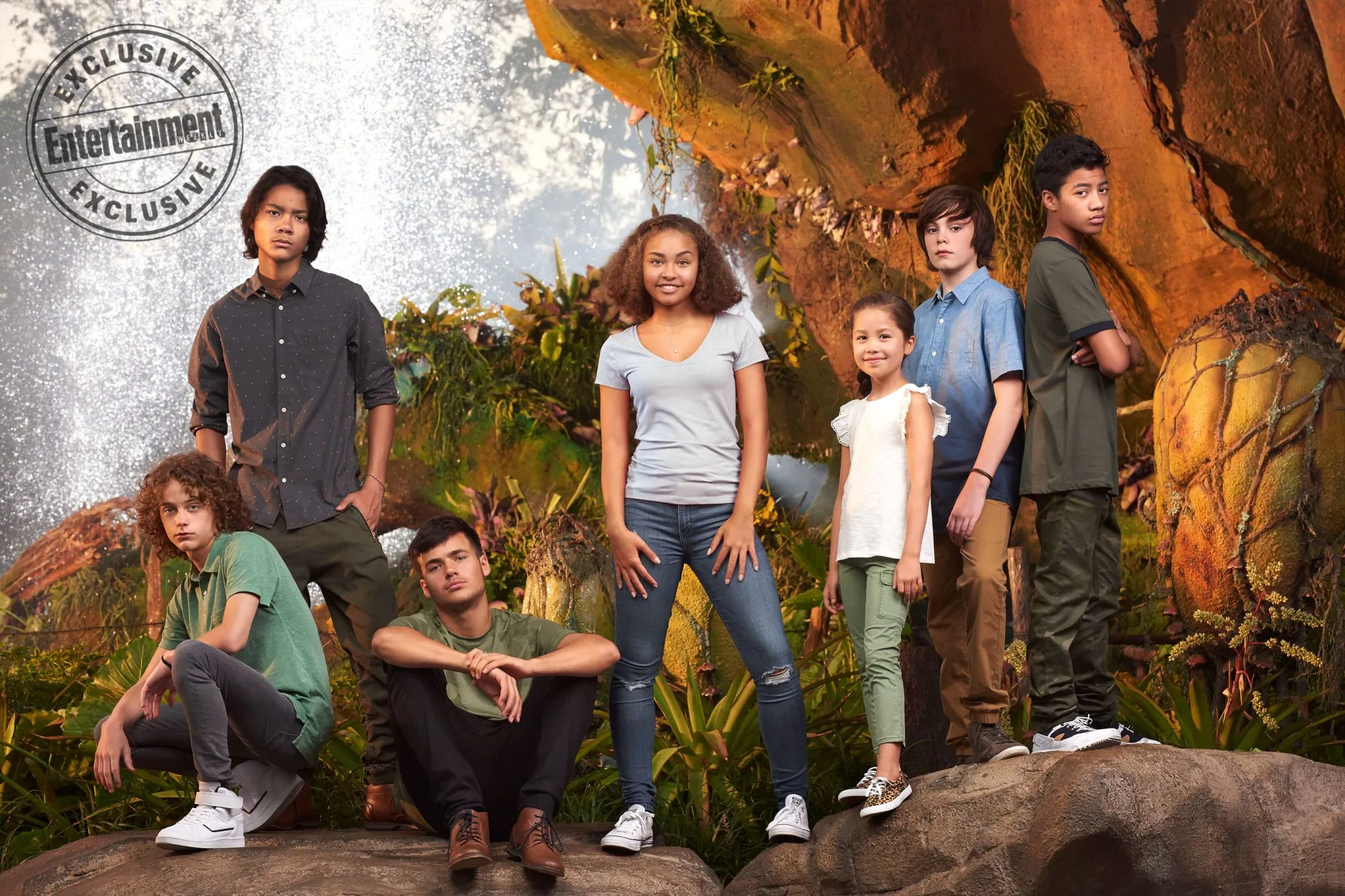 Entertainment Weekly revealed this first photo — which was taken in Pandora: World of Avatar™ at Animal Kingdom at Walt Disney World, because synergy is important. Of the seven members of this new Avatar generation, six of them will play Na'vi, so they'll be tall, blue, and have cat-like features. Jaime Flatters, Britain Dalton, and Trinity Bliss will play the Sully children. Flatters (sitting in army green) will play the oldest son, Neteyam, Dalton (green collared shirt) will play middle son, Lo'ak, while Bliss (ruffled white shirt) will play youngest daughter, Tuktirey, aka Tuk.
Joining them on their adventure will be three children of the Metkayina Clan, who also inhabit Pandora. Bass (blue shirt) will play Tsireya, who is likened to Neytiri of the ocean. Filip Jeljo (patterned button up) will play hunter and diver, Aonung, while Duane Evans Jr. (in army green head to toe) will play another hunter and diver named Rotxo.
Jack Champion will play Javier "Spider" Socorro, a teenager who was born at Hell's Gate Base (one of the new human bases near Pandora, obviously) but likes to spend time in Pandora's beautiful rainforest. We have have a feeling he'll get along with Norm Spellman (Joel David Moore), one of the few humans respected by the Na'vi.
We still have so many questions about what to expect from Avatar 2, which hits theaters in December 2020. Until we have more, we better re-familiarize ourselves with the world of Pandora with Avatar.