Amazon shoppers swear these best-selling pimple patches are the secret to clear skin
If it seems like pimple-fighting patches are popping up right and left on skincare sites and your Instagram feed, you're not wrong. There's just something about the cuteness factor of the adhesive stickers that's changed the way we deal with acne-busting efforts—but that's not to say they don't pack a serious punch when it comes to clearing up breakouts. 
Whether you're looking to start off the new year with a refresh to your skincare routine or you're still dealing with the aftermath of sleeping in your makeup on New Year's Eve (like this writer is, unfortunately) pimple patches are an easy way to restore calm to your complexion. And thanks to Amazon's best selling $9 option, this 40-count of Avarelle Acne Cover Patches, you can step away from the magnifying mirror and quit picking at your skin once and for all. 
Formulated with anti-inflammatory and bacteria-fighting calendula oil, tea tree oil, and antioxidant-rich K-beauty super ingredient cica, the Avarelle patches quite literally fight acne as you sleep, so you can wake up with visibly clearer skin after just one use. The stickers' hydrocolloid dressing contains a blend of soothing yet powerful botanicals, so designed to draw out impurities like a vacuum. They're even suitable for the most sensitive of skin types. 
To use your new pimple-fighting BFF, you'll first want to ensure the surface of your skin is squeaky clean, then apply the patch directly onto a blemish and leave it on for a minimum of six hours as you catch some z's. When you wake up, you'll notice the patch has turned from clear to white, and it'll be filled with a disgustingly satisfying pus that's been extracted from your clogged pores. Voila! Think of it like Dr. Pimple Popper, but way less gross. 
Since the acne stickers are transparent, you can also get away with wearing them during the day if you need to tackle an emergency breakout by adding a touch of foundation or concealer on top. Or just rock one as is, because there's no judgment here. Plus, with over 5,000 Amazon shoppers raving about the Avarelle Acne Cover Patches' ability to end their fight with frustrating cystic acne, you can trust that they'll do the job.
In fact, they're even used among Disney performers, according to the reviews. Not to jump to conclusions or anything, but if they're trusted by a Walt Disney World princess, then we'll take 10 packs, please. You can head to Amazon to snag the pimple-fighting patches you'll want to keep in your skincare arsenal all year for just $9 a pack.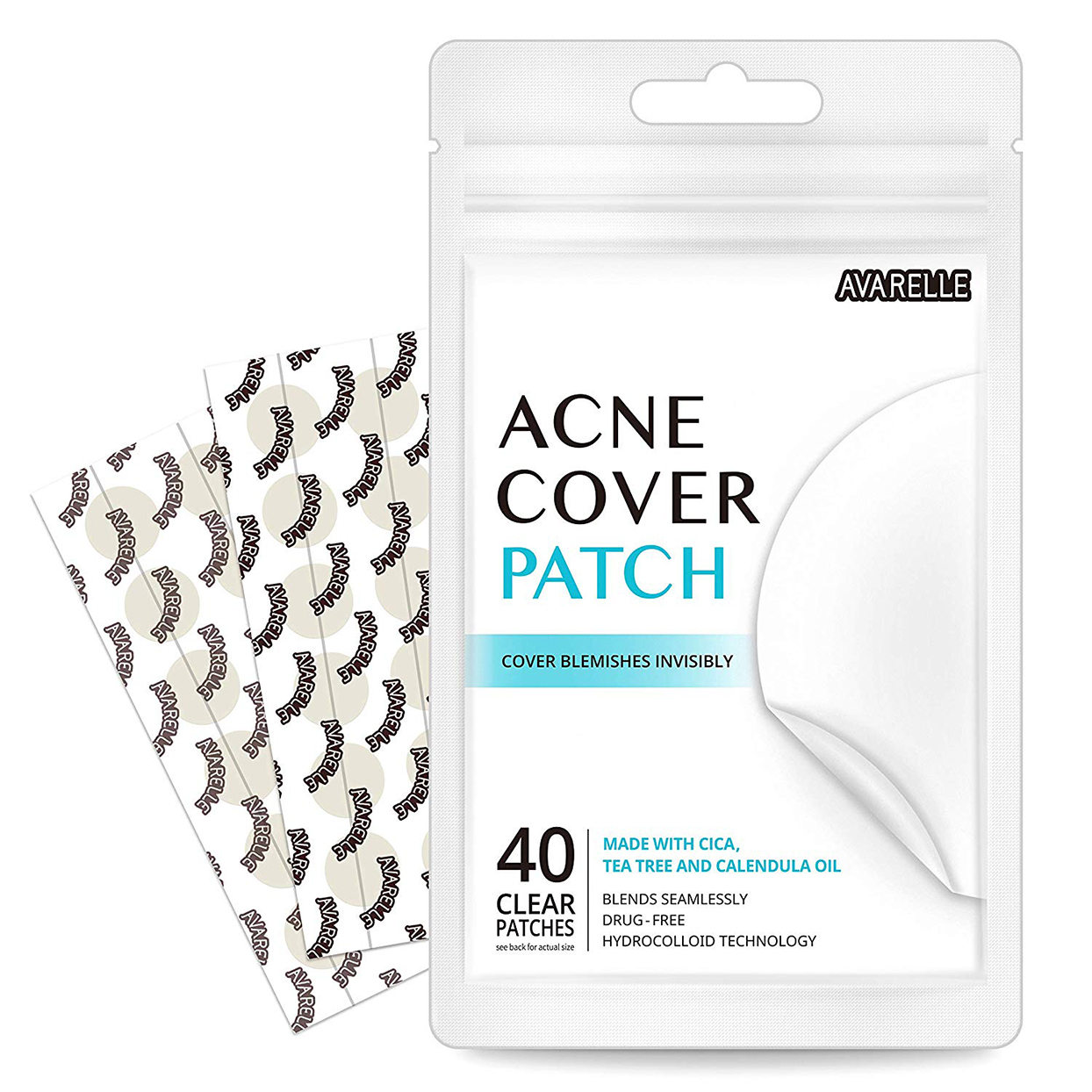 Shop it! $8.50, amazon.com.