Ava Phillippe looks so much like her mom in this '90s-inspired look
Not every girl envies her mother's sense of style, but if your mom is Reese Witherspoon and therefor a '90s style icon, you'd probably want to borrow a few pieces from her wardrobe. Right?
Well, that definitely seemed to be the case earlier this week when Ava Phillippe — daughter of '90s power couple Reese Witherspoon and Ryan Phillippe (RIP true love) — walked the red carpet at the opening of #GirlGaze, an exhibition celebrating female photographers.
Wearing a tube top, high-waisted pants, and double chokers, she looked like she'd stepped right out of a Reese Witherspoon time machine. Plus, she wore colors that SCREAMED autumn — black, a dusty orange-red lip, sunflower yellow! Such perfection!
Okay, so not only is her outfit fly AF, she looks almost exactly like her mom did at the 1997 premiere of Nowhere.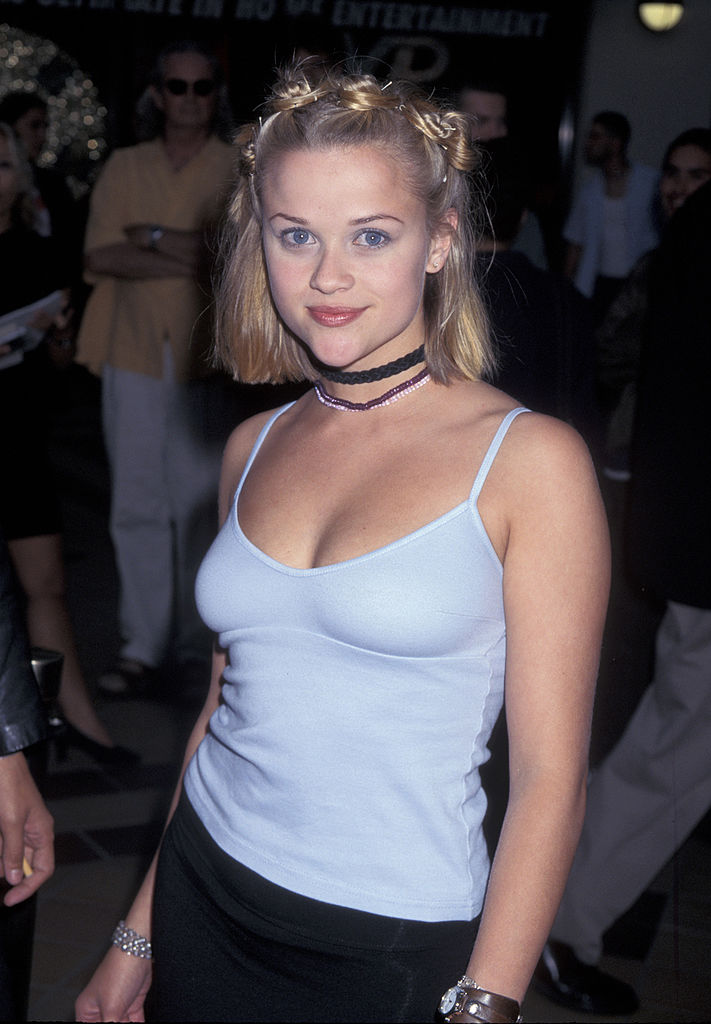 The chokers, the tight-fitting tops, those pursed lips — no matter how often we see celebrity children who look like their parents, we're still blown away by the magic of DNA.
Just look at these two side-by-side!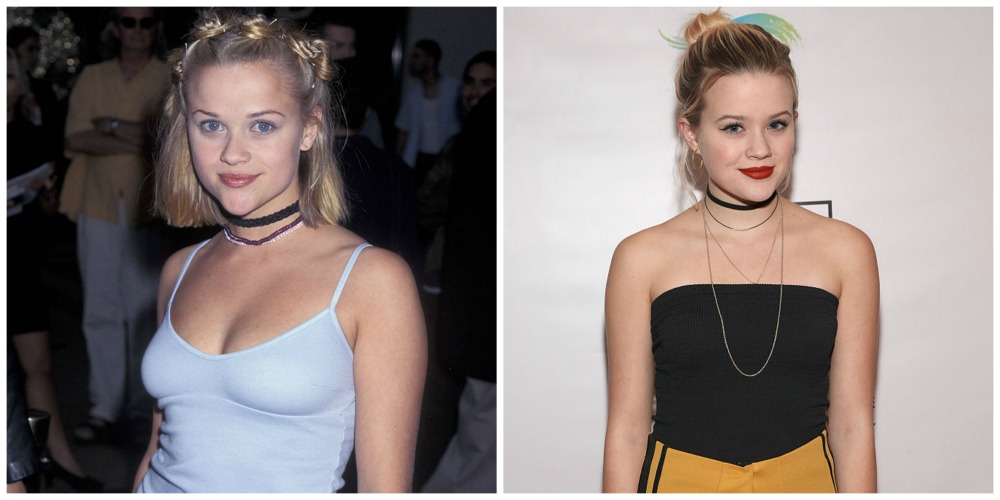 It's uncanny.
Ava also seemed to draw outfit inspiration from a look her mom wore to the Independent Spirit Awards in 2000. Reese had already given birth to Ava by then (she was born in September 1999, just barely making the '90s-kid cutoff), so perhaps Ava ~*remembered*~ this red carpet ensemble on some level.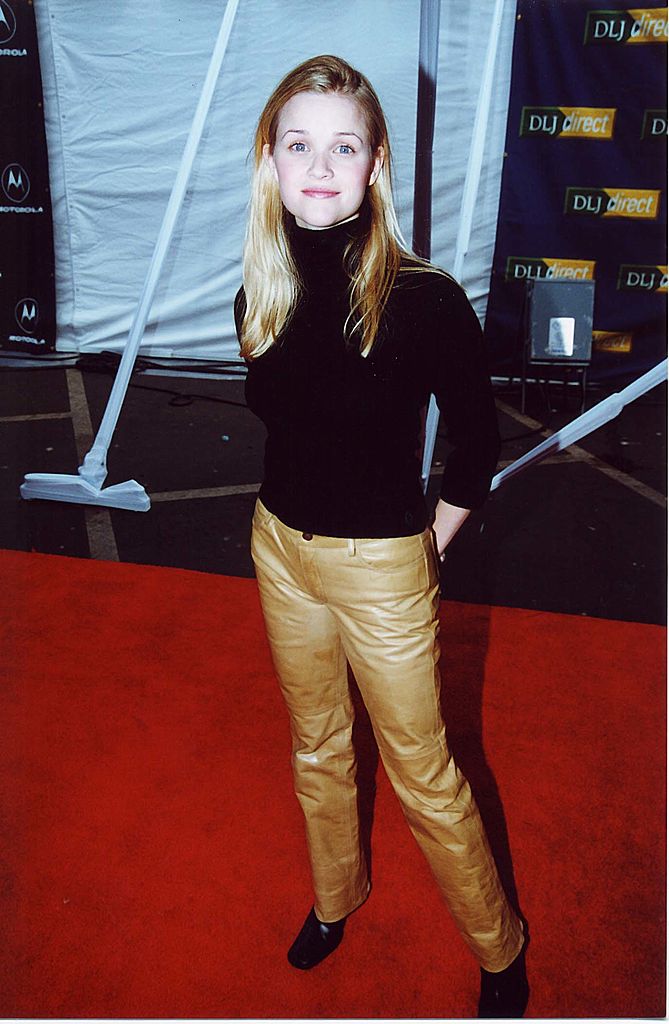 The only question remaining is: Reese, can we borrow your clothes, too?