Ava Phillippe is somehow the spitting image of *both* her mom and dad in this photo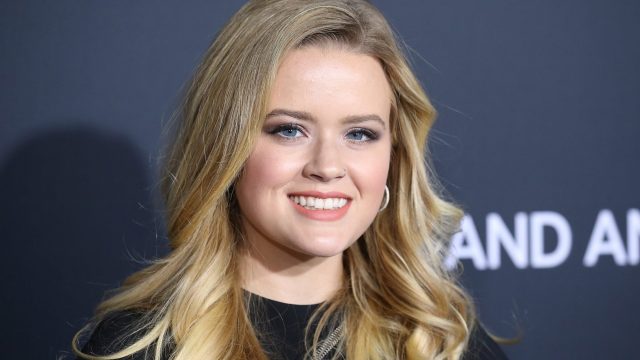 It's hard to believe that Reese Witherspoon and Ryan Phillippe's daughter, Ava, is already 18 years old. But what's even more difficult to swallow? How it's possible that, somehow, Ava Phillippe looks exactly like her mom and her dad in new photos for Draper James, Witherspoon's fashion collection. Seriously, once you see this photo, you'll definitely understand what we're talking about.
As InStyle pointed out, Draper James launched their new Easy Pieces campaign, featuring clothing that's — duh — easy to wear and dress up or down depending on the occasion. Phillippe modeled a denim dress for the shoot and OMG, it's insane how much she looks like the perfect blend of both of her parents. Now that she's older, she definitely tends to favor her mom most of the time, but this photo really allows you to see her dad in her and it's actually kind of cool. Not everyone looks like both their parents, so somehow Phillippe has managed to do the impossible.
And you know, it doesn't hurt that her parents both have some incredible DNA they passed on to her, so it's no surprise that she's growing up to be an absolutely gorgeous woman.
Here's the photo, if you want to freak out about it with us:
Of course, fans are losing it in the comments. Nobody can understand how Phillippe somehow ended up with the best of both her mom and dad. And how is it even possible that she's so pretty?!
Obviously, Phillippe's resemblance to her mom has always been there…and she basically looks like a younger version of Witherspoon in a lot of pictures, like this one:
But still. The Draper James photo? That's on another level.
It's been so much fun to see Phillippe grow up, and it's going to be even better seeing where she goes from here. With such awesome parents, she's destined to succeed.