Ava DuVernay is officially directing "A Wrinkle in Time"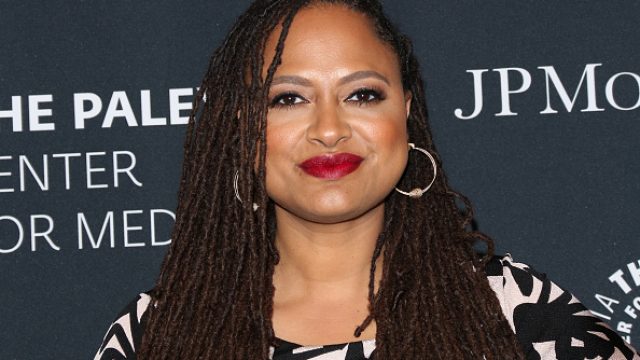 Today in nostalgia, we have some amazing news. One of our favorite childhood books is finally getting the Hollywood treatment: Madeleine L'Engle's A Wrinkle in Time! Well, technically Disney turned the book into a TV movie back in 2004. But this time the film is going all out. The project is getting the full royal treatment, including a Golden Globe-nominated director: Ava DuVernay.
You might remember Ava from last year's award show season. She directed Selma, the powerful drama about Martin Luther King, Jr. Her work earned her a Golden Globe nomination, and many believe she should have been nominated for an Academy Award as well. Regardless, Ava has been in high demand ever since. And her next project is A Wrinkle in Time.
The book is a 1963 sci-fi classic about Meg and Charles Wallace Murry, a brother/sister duo trying to rescue their dad from the dark planet of Camazotz. With the help of their oddball neighbors Mrs. Whatsit, Mrs. Who and Mrs. Which, they travel to find him by bending the space-time continuum and literally wrinkling time.
The project is huge for Ava—A Wrinkle in Time will be a total sci-fi blockbuster! Last year she was in talks to direct Marvel's upcoming film Black Panther, but ultimately she and the studio mutually decided to part ways. We're bummed that project didn't work out, but we're stoked that she's signed on to direct an equally as big movie.
We can't wait for A Wrinkle in Time casting news to start being announced. The story has so many great characters. Can we make a request for Johnny Depp as IT? And Helena Bonham Carter as Mrs. Whatsit? Or! What if the three Mrs. W's are played by the Hocus Pocus Sanderson Sisters themselves, Bette Midler, Sarah Jessica Parker and Kathy Najimy? Not telling you what to do, Hollywood, but that would be pretty fantastic.