Ava DuVernay just became the first black woman to reach this major movie industry milestone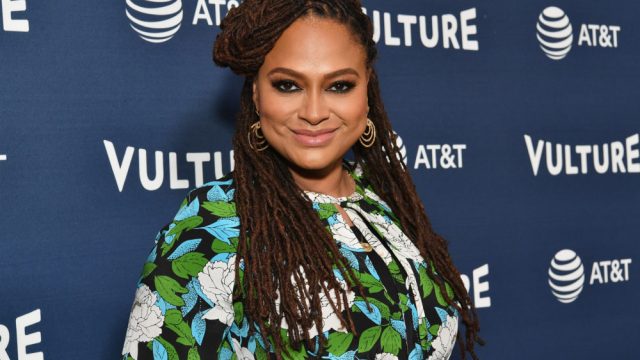 The wildly talented Ava DuVernay has carved out a space for herself as a director in Hollywood, a place where women, and especially women of color, are still severely underrepresented. And now she — and her film A Wrinkle In Time — just hit a major industry milestone. As of June 17th, the movie has made over $100 million in the U.S., making DuVernay the first black female director to hit the "$100 million club" domestically.
DuVernay acknowledged the achievement on social media while also noting that the entertainment industry still has a long way to go when it comes to inclusivity. The director noted that while it's a "lovely room to be in," she "can't wait for more sisters to be here too."
Hear, hear.
DuVernay then gave a shout-out to director Angela Robinson, who became the first black woman director to cross the $100 million threshold worldwide with Herbie: Fully Loaded, the Herbie the Love Bug reboot starring Lindsay Lohan. Herbie made more than $144 million domestically and internationally, and DuVernay gave Robinson props, writing, "She's a boss."
Both women are in good company, but DuVernay joins only 12 other black directors to hit the $100 million milestone in the U.S., proving that there's still much room to improve in terms of the industry's diversity.
DuVernay also thanked her team at Disney for believing in the film, saying that they "could have easily written it off. They never did." She thanked "all the kids and families who've continued to see the film in theaters," making it the massive success it continues to be.
We're congratulating DuVernay on hitting such an incredible milestone, and patiently awaiting news about her next project for DC Comics, a big-screen adaptation of the superhero epic New Gods, which DuVernay recently said is in "early development."