I asked 12 authors to share the book that changed their life, and their responses are deeply moving
Everybody has that one book. The one that came along at the exact right moment and made you feel comforted, heard, inspired, or less alone. It's not necessarily your favorite book, but it holds a special place in your heart for how it made you feel at a certain time in your life.
Maybe you read a tender family fiction novel that helped you grieve the loss of a loved one. Maybe you picked up a memoir that spoke to you and validated your experiences. Or maybe you met characters that inspired you to take a different path and try something new without fear.
When I read What We Lose by Zinzi Clemmons, I finally felt like somebody understood the specific pains of losing a parent to a terminal illness. Zinzi made me feel infinitely less alone, and I'm forever grateful to her for that. I'm always ready to discuss the books that moved and changed me, so I spoke with some of my favorite authors about the books that changed their lives.
Some of these quotes ran in our inaugural issue of the HelloGiggles Magazine (have you grabbed your copy yet?), but I was so moved by their responses, I wanted MORE. So reader, I asked more authors to share. And they delivered.
After reading this, you'll probably add a title or two (or three or four) to your TBR list. And when you read one, I bet you won't be able to help but think of the author who recommended it. These conversations opened Pandora's box, and now I'm curious to know: What's the book that changed your life?
1Lauren Groff, author of Florida
The book that changed my life: Emma by Jane Austen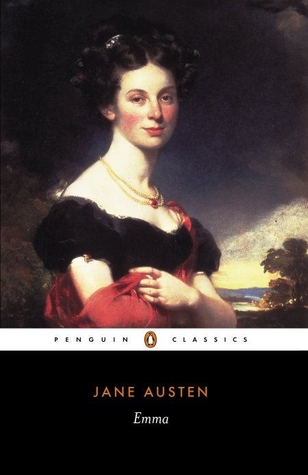 "Emma by Jane Austen was the book that got me through the tricky emotional obstacle course that was seventh grade, when I felt at my loneliest and most picked-upon. Austen delicately skewers the spoiled, prideful mean-girl Emma while making even a resentful bullied girl understand and sympathize with such a willful creature. It's a miracle of empathy."
The book that changed my life: Bad Behavior by Mary Gaitskill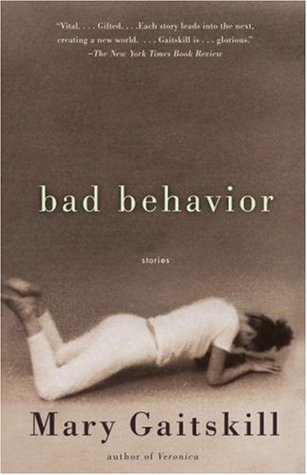 "I'll always be grateful for the education I received in college, but emotionally, it was a tough time: I was homesick and coping with a parent's health issues. I threw myself into writing — and reading. Mary Gaitskill's Bad Behavior was just one of the female-authored story collections that made me feel less alone."
The book that changed my life: War and Peace by Leo Tolstoy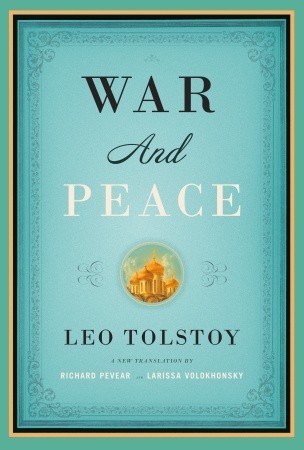 "Leo Tolstoy's War and Peace is the book that got me through a year-long depression after I graduated from college and felt lost and unmoored. The story's focus on happiness and love — between parents and children, siblings, friends and of course romance, against the backdrop of the Napoleonic wars — made me realize I was loved by friends and family, and that life was worth engaging in. After reading it, I felt joy again and able to continue to try and pursue my dreams of being a writer."
The book that changed my life: Dark Places by Gillian Flynn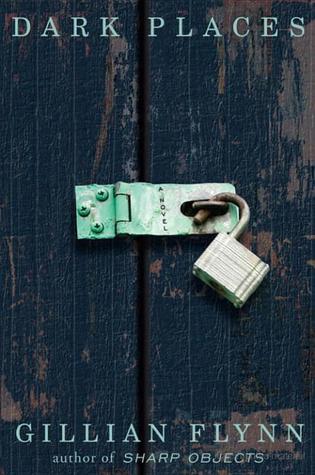 "An advanced copy of Dark Places, Gillian Flynn's second novel, landed on my desk at Cosmopolitan when I was a twenty-three-year-old struggling editorial assistant. It was a Friday afternoon. By Monday morning, I knew without reserve I wanted to be an author. Dark Places was permission in my hands to go there, to tell the dark story of an angry woman I had always wanted to tell."
The book that changed my life: Glass, Irony and God by Anne Carson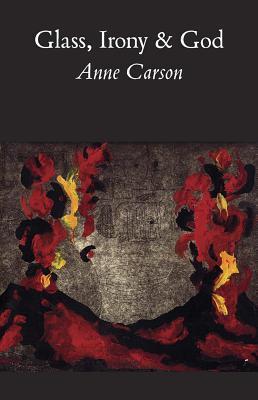 "Glass, Irony and God by Anne Carson is the book that got me through heartache after the end of my first love. 'The Glass Essay,' specifically, is about art offering a form of self-rehabilitation following devastation; the poem is a consolation, then, in enacting its content."
The book that changed my life: Midnight Salvage by Adrienne Rich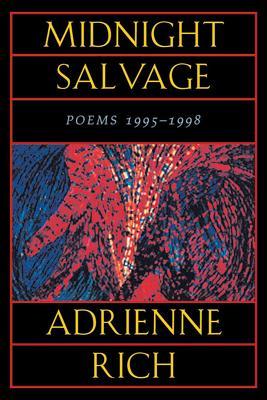 "The poetry collection Midnight Salvage by Adrienne Rich is the book that got me through high school because it showed me how vast, difficult, and beautiful the world could be. It made me see beyond my own self-centered teenage obsessions, and helped me begin to understand social justice and the true power of words. Adrienne Rich reaffirmed my identity as a feminist."
7Danielle Lazarin, author of Back Talk
The book that changed my life: Self-Portrait With Boy by Rachel Lyon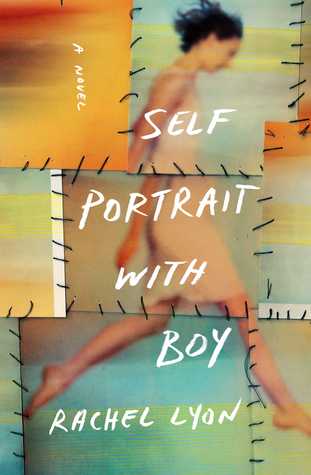 "Rachel Lyon's Self-Portrait With Boy is the book that got me through a really rough journey home. Lyon's book kept me company during those three days in limbo: five canceled flights, countless phone calls and tears. When I couldn't control the weather or an airplane's mechanical problems, I could lose myself in the story of artist Lu Rile and the tragedy she captures on film by luck. Witnessing Lu's fearless questioning of whether this luck is good or bad had me thinking about the power of luck and art and community and family long after I made it home."
8Azareen Van Der Vliet Oloomi, author of Call Me Zebra
The book that changed my life: The God of Small Things by Arundhati Roy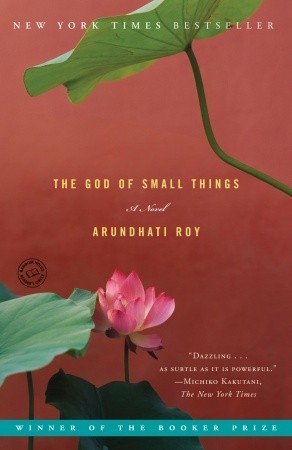 "Arundhati Roy's The God of Small Things is the book that got me through my junior year in college. I was taking my first creative writing workshop and I felt like I had just landed on the moon. No one was writing the kinds of narratives I was craving to read nor was there much room for my own stories, populated by transnational bodies confronting personal and historical grief. Then I discovered Roy's lush, lyrical, electric sentences. Her work opened up doors and windows in my own writing; it was a quiet force that gave me permission to keep on going."
The book that changed my life: The True Confessions of Charlotte Doyle by Avi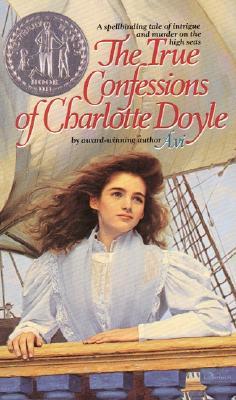 "The True Confessions of Charlotte Doyle by Avi got me through middle school and, more importantly, taught me that I had the power to decide who I wanted to be in life. Avi takes a twelve-year-old girl whose most notable quality is her obedience and then — literally — sets her adrift in a dangerous, patriarchal world where she has to grow or die. It also made me fall in love with history, learn to question authority, and was the first book I ever read that made me think, huh, I wonder if I could write a book one day. I had proof that literature could change lives."
The book that changed my life: This Side of Paradise by F. Scott Fitzgerald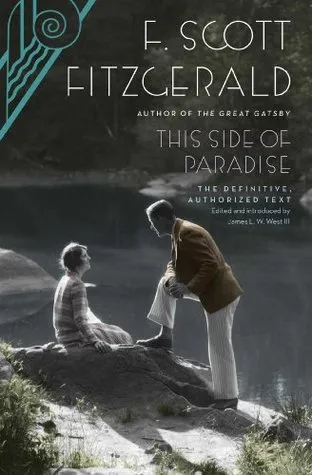 "My mom turned me onto Fitzgerald when I was a teen, and though This Side of Paradise, written when Fitzgerald was only 23, isn't great literature, it made me see that there was an enchanting world outside my small home town that I could possibly find my way to with the right amount of spunk and cleverness."
The book that changed my life: When They Call You a Terrorist: A Black Lives Matter Memoir by Patrissa Khan-Cullors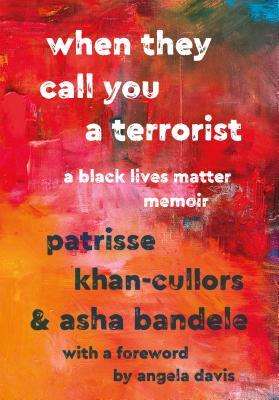 "The book that really made me think and feel is Patrissa Khan-Cullors' When They Call You a Terrorist: A Black Lives Memoir. It is such a beautiful and powerful story about how life intersects with racism, sexism, homophobia, poverty and the politics that underpin personal narrative."
The book that changed my life: Tiny Beautiful Things by Cheryl Strayed
"I'm a professional advice-giver, so I'm very picky about who can give me advice. In Tiny Beautiful Things, Cheryl Strayed can basically see into your soul and say the exact thing you need to hear (even if you don't want to hear it!). I have cried big fat tears into my copy until the pages are water-marked and smeary and I've shared it with so many of my friends. This book makes you feel seen and deeply connected — isn't that what we all want in life?"
Happy reading, everyone.