Auli'i Cravalho (aka ~the~ voice of Moana) looks like a gorgeous Hawaiian waterfall at "Moana" premiere
Beware, all: a new name is about to replace Lin-Manuel Miranda in your superstar vocabulary. It's Auli'i Cravalho and she's gonna be huge. Cravalho is the voice of the adventurous heroine and the titular Moana in Disney's newest sure-to-be hit. The 15-year-old star lends her singing, her speaking voice, and her adorable likeness to Disney's first ever Polynesian leading lady. Cravalho joins Miranda's musical team along with Dwayne Johnson (The Rock! Singing! In a Disney movie!), and many others in what's sure to be some very welcomed heart-warming and big, bright, beautiful adventure. The creators have been citing the ocean itself as a huge character in Moana, and it looks like the radiant Auli'i Cravalho took this into consideration as she beamed down the carpet at Moana's premiere.
Breakout actress, singer and perhaps …style icon?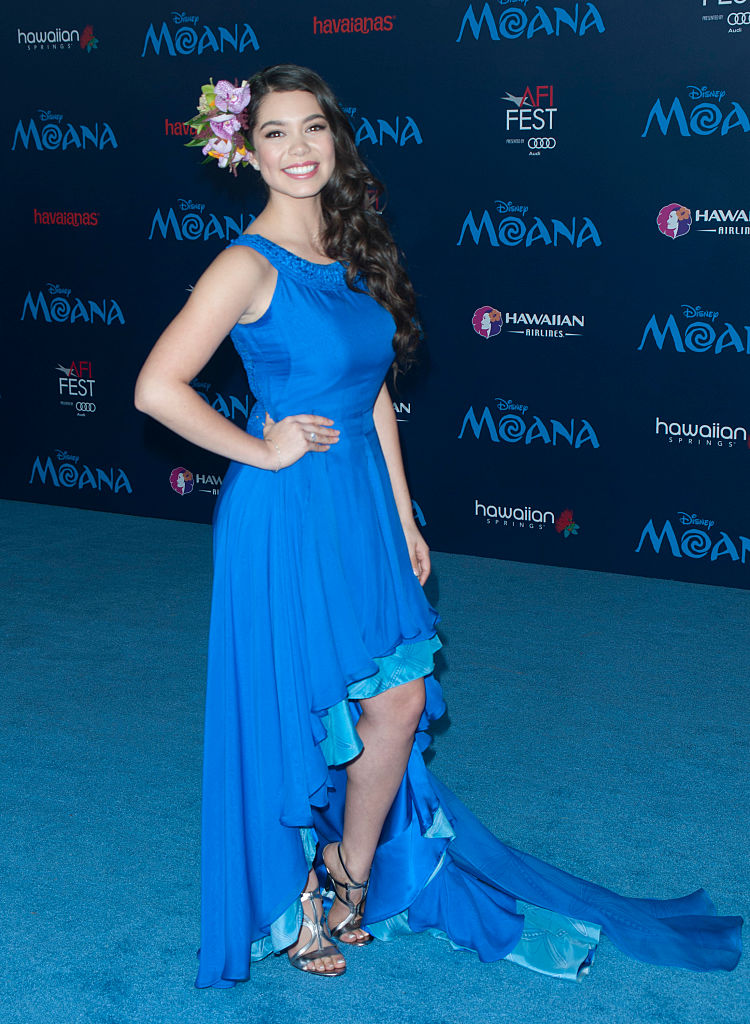 We love this happy blue hue on Auli'i (In her words: it's pronounced "Ow, like you stubbed your toe; lee like Bruce Lee, then another e.") and the high-low hemline with strappy metallic heel combo. No doubt the star was fully aware of her oceanic look at she breezed by the blue carpet.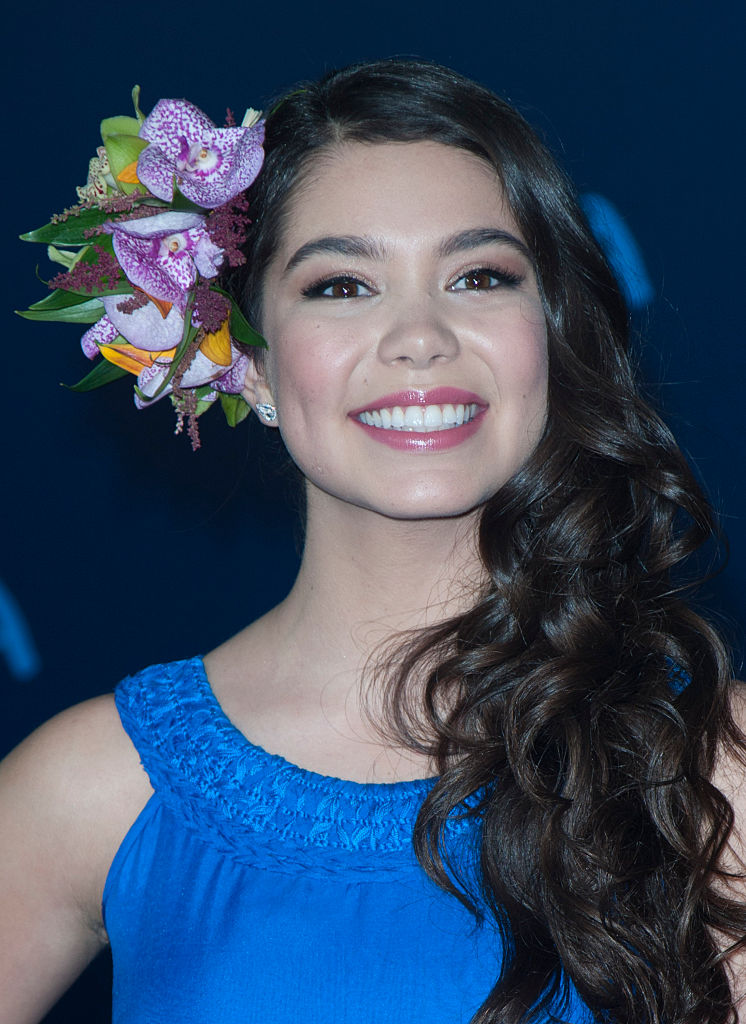 Cravalho swept her dark waves to one side and adorned them with some lilac and gold Hawaiian flowers for a fully thematic ensemble. Let's hope this is a trend that catches on; we want more bright, bold florals incorporated into everything.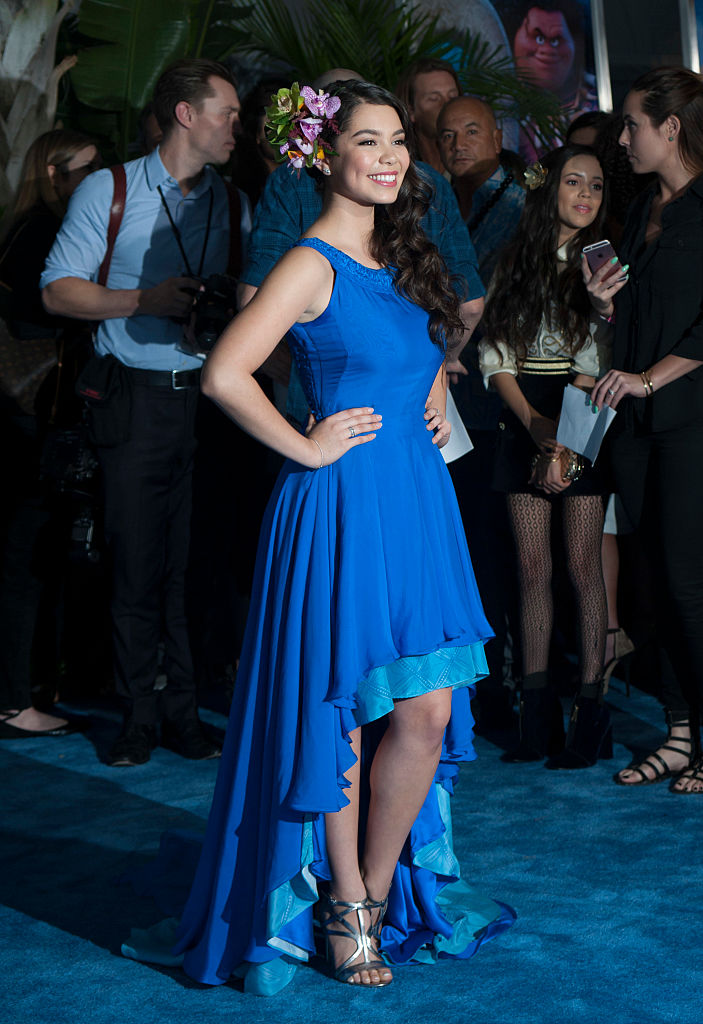 The smile, the flowers, the easy curl. She looks like a dang waterfall.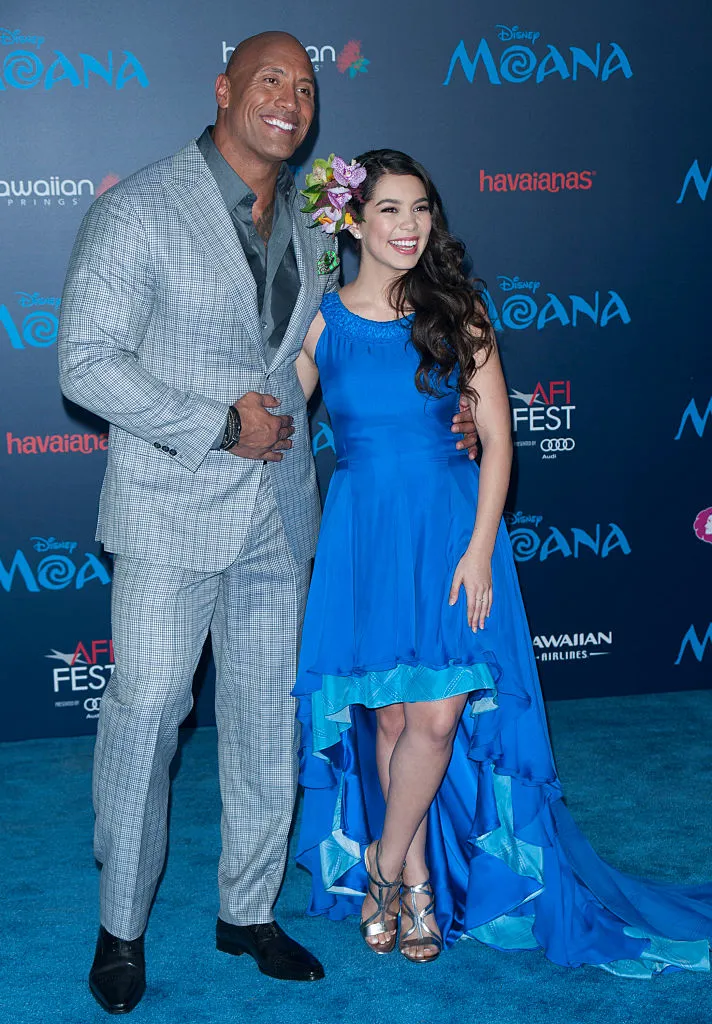 Even The Rock pales in comparison, and he's like …The Rock. He's tan and fit and gorgeous, and roughly 50 feet tall. And yet, all eyes are on Moana herself. Now that's an accomplishment.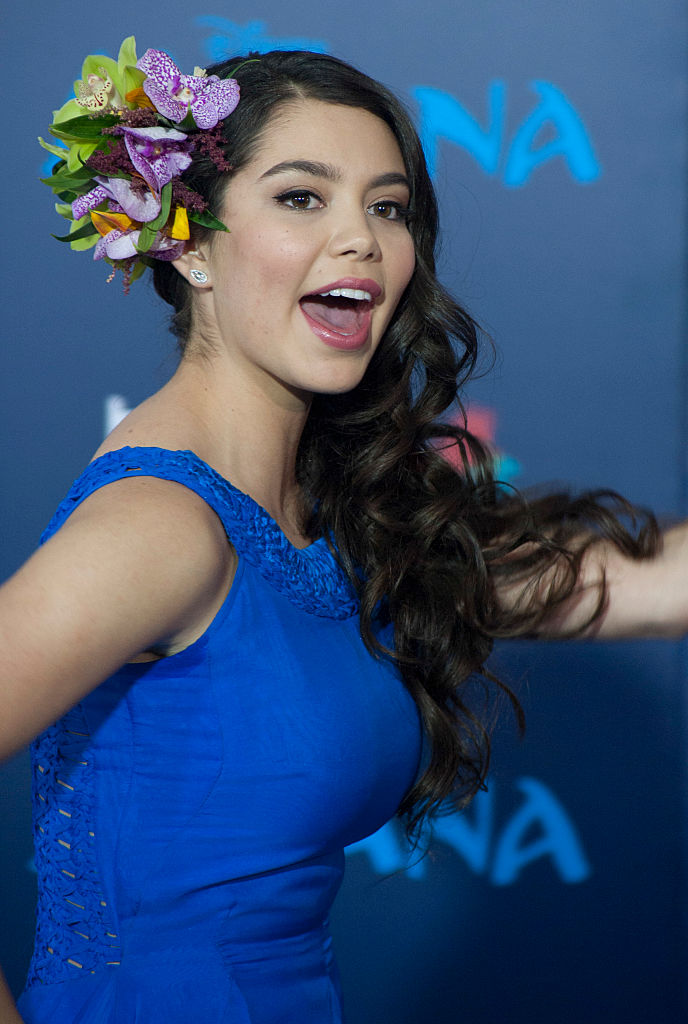 The singer-actress kept her makeup pure and pretty, sticking with a flushed pink cheek, a swipe of mauve on the lips and subtly winged-out eyeliner to frame her big brown eyes. In other words, she nailed it.
With an exciting new leading female and a totally fresh new score of songs (are execs aiming to revive the golden '90s era of Disney classics? WE SO HOPE SO), along with the new trailer release for next year's Beauty and the Beast reboot, it feels like Disney's really trying to wow us with all they've got, as per usual. And it's working. It's so totally working.
https://www.instagram.com/p/BMxD6n4DUCg
Moana opens November 22nd!