The viral Augustinus Bader rich cream has completely changed my skin for the better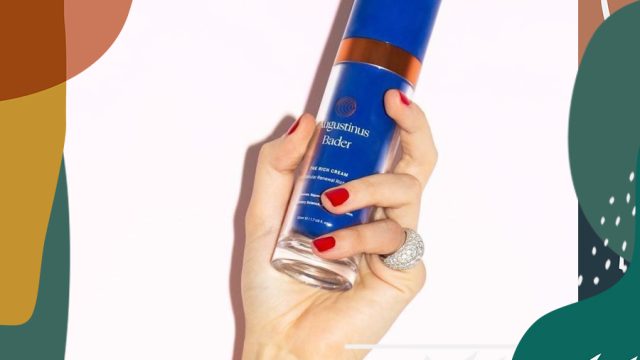 Welcome to Try Before You Buy, a monthly series where we talk about the pricey beauty products and in-office treatments that are getting major buzz and give our honest feedback. This month, our Senior Beauty & Fashion Editor, Pia Velasco, talks about the Augustinus Bader cream that has changed her skin.
As a beauty editor, I've tried hundreds (and maybe even thousands) of skincare products since starting my career seven years ago. There have been creams that promise to give me skin as soft as baby's bum, serums that pledge to erase all signs of dark spots, face masks that swear they'll make my skin so radiant that it'll blind my enemies—and guess what, most of them fell through on their promises. As such, I've become skeptical when a brand tells me that their product is life-changing and that there isn't anything like it on the market. So when I met Professor Augustinus Bader, the director of the Applied Stem Cell Biology and Cell Technology at the University of Leipzig in Germany, earlier this year and he and his team told me about his epigenetic skincare line that changes the skin to the point of altering DNA, I have to admit that I did mentally raise an eyebrow.
However, I had heard about epigenetic skincare before and was fascinated by the science behind it. Essentially, epigenetics refers to the naturally occurring biological modification process of the DNA that's influenced by the environment and lifestyle patterns. For example, if you have a healthy diet and exercise on the regular, your genetic coding will eventually change to be healthier, and you'll be able to transfer those healthy genes onto your offspring. Epigenetic skincare is based on the same concept—if you train your skin cells to be healthy, your skin's DNA will change. Needless to say, I was curious to try it, and when a fellow beauty editor friend told me that she stopped using all of her skincare products after trying Augustinus Bader The Rich Cream, I went from curious to eager to try it.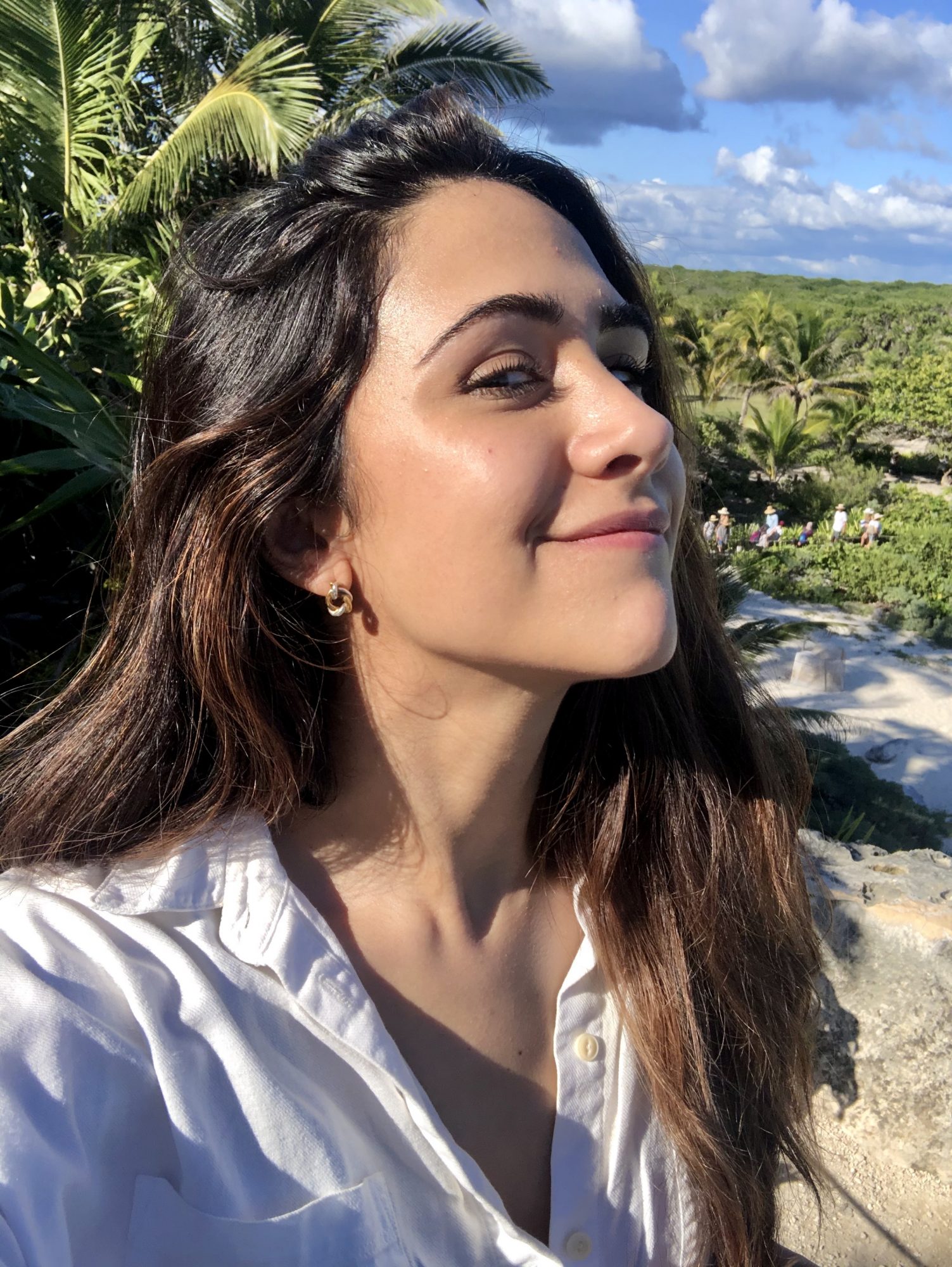 A quick background on my skin. I've always had acne-prone skin, and because of my medium skin tone, I'm also very prone to hyperpigmentation. Most of the skincare products I use target my acne concerns, but I also go ham on texture-refining products in hopes that one day I'll achieve glass-like skin. I'm used to looking at ingredients that target specific skincare concerns (salicylic acid for acne, retinol for anti-aging, vitamin C for brightening, etc.), and for the first time, I was using a product that claimed that it would address all my concerns at once. Because of the way epigenetic skincare works, instead of targeting just one skincare concern, the product "tells" skin cells to be healthy, which in turn helps skin be the best version of itself. I know it sounds too good to be true, and while it may not work for everybody, holy shit, it worked wonders for me.
Augustinus Bader The Rich Cream
$170
Shop it
Available at Violet Grey
I started testing out the cream the way I approach all my beauty testing, by doing a test-drive on half my face. On the left side of my face, I continued to use the products that were already in my arsenal, and on the right side of my face, I used the Augustinus Bader cream and nothing else. After about two weeks, I started seeing a shift—my acne wasn't flaring up, my skin texture was a lot smoother, and it just looked overall healthier. I quickly tossed my other products and switched over to using The Rich Cream every day. After a while, my skin started balancing out, both looking and feeling a whole lot better. Now, I'm not saying this product is magic—but I'm also not saying that it's not.
I'm currently testing a whole new array of skincare products for the upcoming HelloGiggles Beauty Crush Awards (stay tuned!), so I've had to sacrifice the left side of my face to test new products (I switch off between sides). As a result, my skin has started to shift back into its old ways, with a resurgence of blemishes, dark spots, and uneven texture as I test out new formulas. But the right side of my face is still in A+ condition.
Sure, this product is definitely on the pricier side, but it's a product that I can say with full confidence that I would actually buy if I wasn't a beauty editor. (Full disclosure: I receive a lot of free products from beauty brands, and I've only bought about a handful of products with my own money since I started working in the business.) For me, getting my ideal skin has always been a battle, and I'm so happy to have finally found a product that works magic for me, which is why I was excited to learn that the brand recently launched a body cream as well.
Augustinus Bader The Body Cream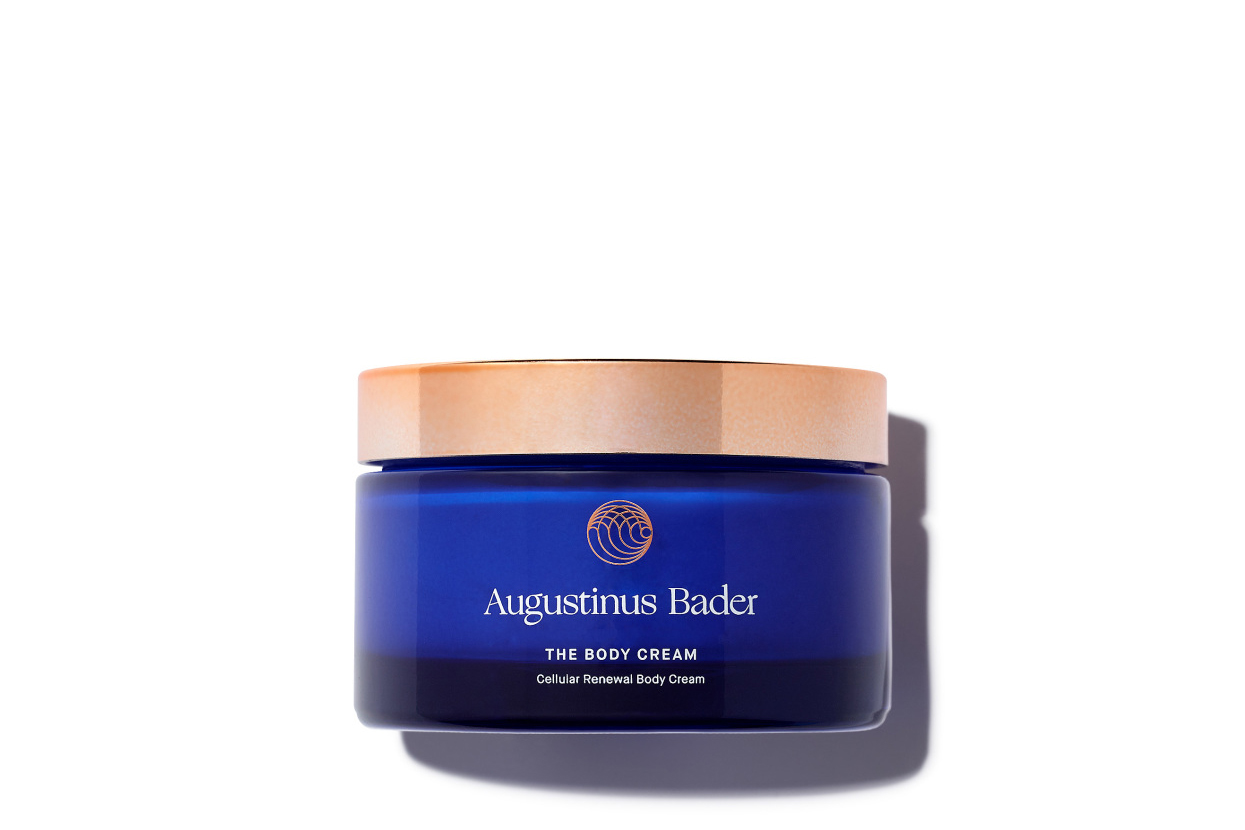 $165
Shop it
Available at Violet Grey
It's important to remember that body care requires skincare too, after all, we do have skin on our bodies. The Augustinus Bader body cream fulfills the basic requirement of moisturizing skin, but what makes this anti-aging body product stand out is that it uses its epigenetic technology to target and treat stretch marks and cellulite with continued use. Now, I haven't used it long enough to speak to its long-term effects, but I can say that its fast-absorbing formula does make my skin feel baby soft and look way smoother than it did before. Also, I'm typically very good about sharing my beauty products with others, but when my boyfriend asked if he could use this cream, I may or may not have told him I'd put a curse on his ancestors if he dared. Nothing gets in the way of me and my Augustinus Bader products.