Audrina Patridge just welcomed a baby girl and here's what she named her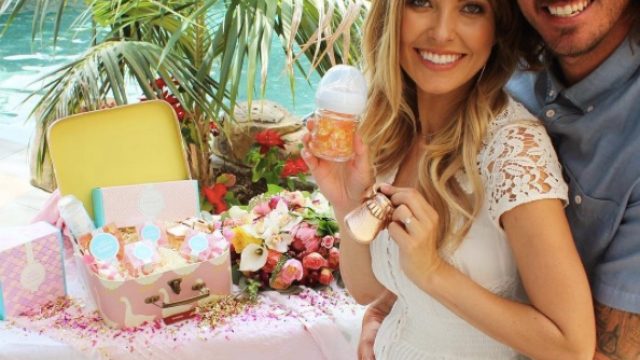 There's no better news than welcoming new life into the world, and Audrina Patridge from The Hills (and a million other shows) just got to do that. She and her fiancé Corey Bohan are the proud parents of a healthy baby girl, born on Friday, June 24th. Huge congratulations are in order!
Of course, they had to get a bit creative with the baby's name, because why not? So, Audrina and Corey went for — wait for it — Kirra Max. As Audrina admitted to Fit Pregnancy and Baby some months back, she wanted the name "to be unique, but not so out-there that she gets made fun of." Audrina found the perfect balance.
It's amazing that just one week ago, Audrina posted this photo on Instagram of her baby bump.
And now the miracle of life has happened. Hopefully she'll post one of her daughter soon! She and Corey really are the most adorable couple, so we know that this baby will be well-loved and probably spoiled rotten.
We also anticipate that Audrina's new little one will be super healthy, because this girl knows how to take care of herself (and do it in style!).
When asked by Fit Pregnancy and Baby what she wants for her daughter, Audrina replied, "I want her to help make the world be a better place — and to not make some of the mistakes I did." No pressure, Kirra! The world will be ready when you are.
Feeling all the warm and fuzzy feels on this Saturday morning. Gotta go snuggle something right now. Happy weekend to all!