Audrina Partridge just shared a super candid pic of her breastfeeding on Instagram, and it's gorgeous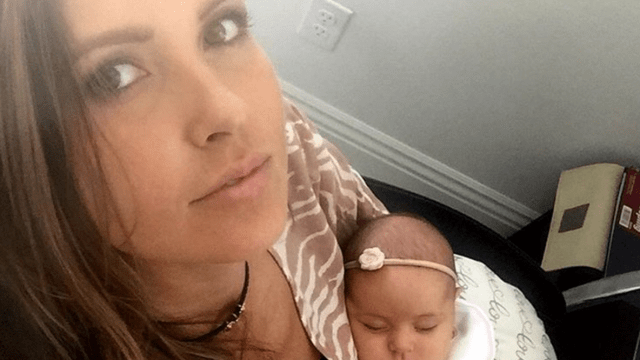 Just months after giving birth, Audrina Patridge seems to be adjusting really well to motherhood and all that comes with it. The former Hills star recently posted this adorable shot of herself breastfeeding her baby daughter, Kirra Max.
The beautiful moment was captured by Audrina's younger sister Casey.
"@caseyloza always capturing me in moments," Patridge captioned the image.
She's been really open about the ups and downs of her new journey, sharing some of her new mom moments with PEOPLE magazine:
"Breastfeeding was the most painful thing, she said of nursing her 13-week-old little girl. "For me, it was more painful than the c-section!
The lifestyle blogger said it took a while to look as serene as she did in the Instagram photo.
"The first two to three weeks were excruciating, she said. "But I got through it!
Thankfully, she's had some wonderful help.
"I slept on the couch for a week, she said. "My grandma came and helped for a week. It was crazy!
But despite the lack of sleep and all the changes, Patridge said nothing beats her new role.
"Once I had Kirra, nothing else mattered, Patridge said of her daughter, who is now sleeping six to seven hours a night. "I didn't care about the dishes piling up or anything. I just let it go.
This photo isn't just a sweet bonding moment between mother and chid, it represents a much larger issue. Too often breastfeeding moms have been scrutinized and side-eyed by our sex-obsessed society. Breastfeeding is constantly being sexualized because of ignorance — and how do we fix ignorance? By dropping knowledge!
August was National Breastfeeding Month and moms have been posting their favorite nursing photos to help #NormalizeBreastfeeding. But just because it's not August anymore, doesn't mean moms shouldn't be feeding their little ones whenever, wherever — without the scrutiny of others. Celebs like Pink participated in the movement with beautiful breastfeeding photos.
Last September for Glamour, Olivia Wilde "posed" breast feeding — the spread was much discussed, because many criticized Wilde for glamorizing breast feeding. But the actress spoke up, saying her son was hungry during the photoshoot, and she wasn't about to cower away in a corner to feed him. "Shooting a cover shoot for a magazine is work, and during that day my son had to eat, and so I had to feed him. I thought, if you're taking a portrait of me, this is part of me."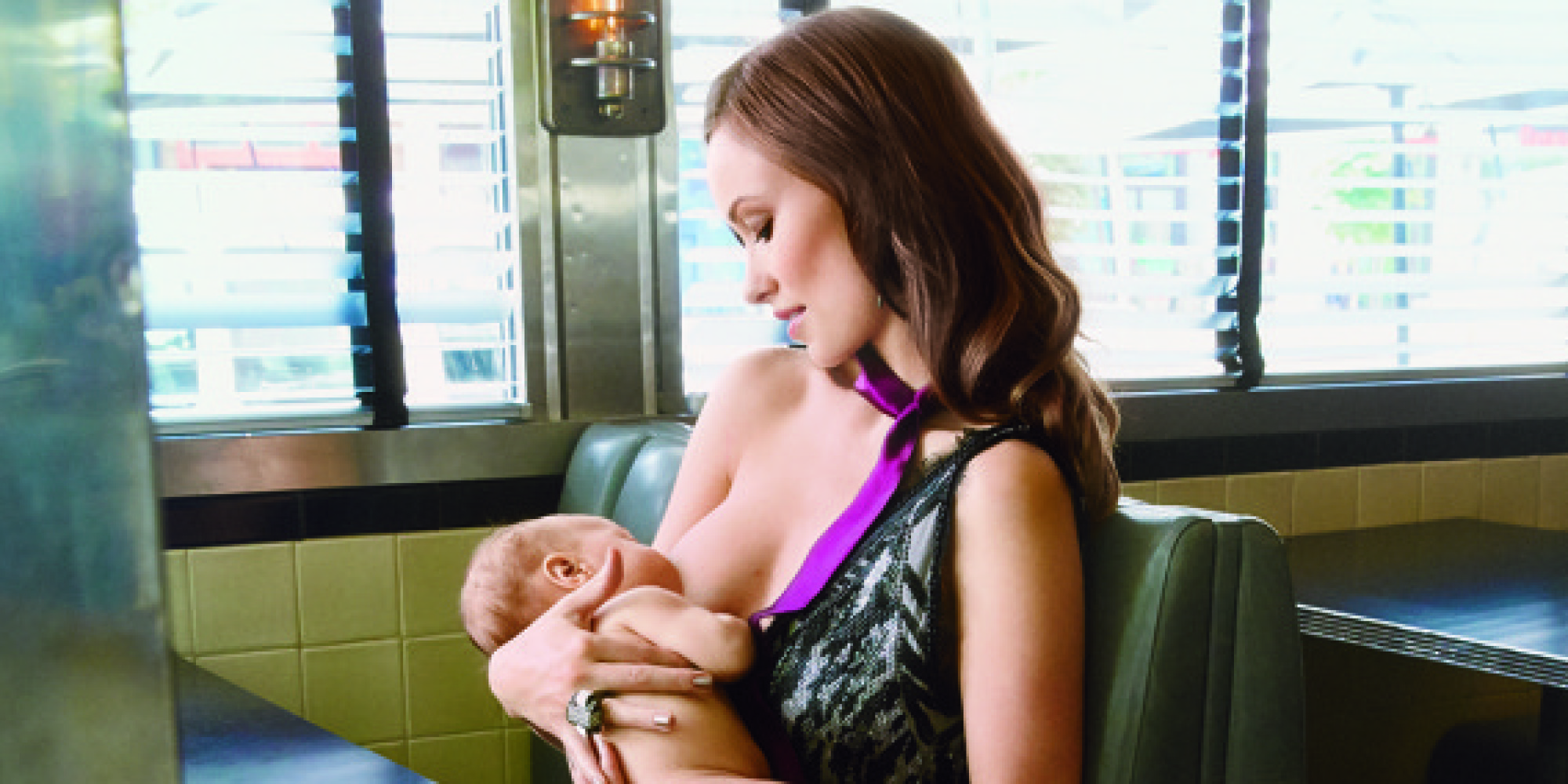 See, the act of breastfeeding is one of the most natural things in the universe. Women who've decided to breastfeed, didn't do so for attention, or to show off their breasts in public, or to make you uncomfortable — they did so with the sole intention of feeding their children.
So, here's to removing the stigma of breastfeeding in public one selfie at a time.