In celebration of Audrey Hepburn's birthday, I recreated her iconic beauty look from "Breakfast at Tiffany's"
Today, we celebrate! Not only the Star Wars franchise (May the 4th be with you), but also one of Hollywood's most legendary and stylish actresses: Audrey Hepburn. Why, you ask? It's her birthday, and to honor her legacy and one of her most iconic roles (Holly Golightly in Breakfast at Tiffany's), I wanted to put my makeup and *acting* skills to good use. Like most, I consider Audrey one my beauty and fashion icons, so much so that I actually recreated a few of her Breakfast at Tiffany's shots for my college graduation pictures.
Baby Alyssa trying to copy Audrey Hepburn.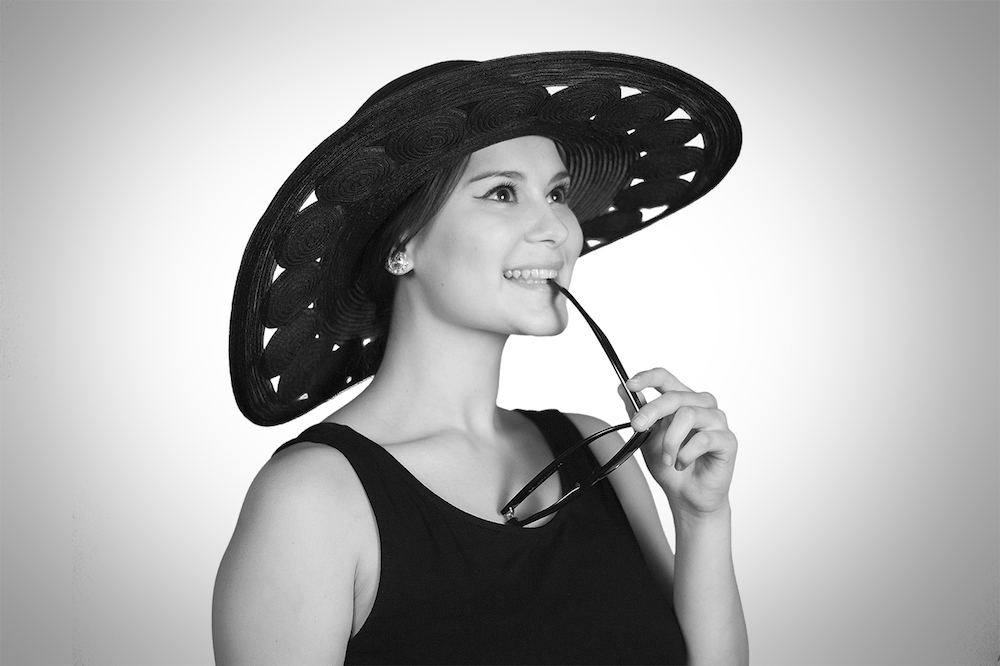 The picture I was trying to recreate.
So when I decided to recreate this look again, I wanted to do it right, with a tiara, a chunky pearl necklace, a long cigarette holder, and black satin gloves in hand.
My inspiration
https://www.instagram.com/p/BTrz8LjgOue
How do I look?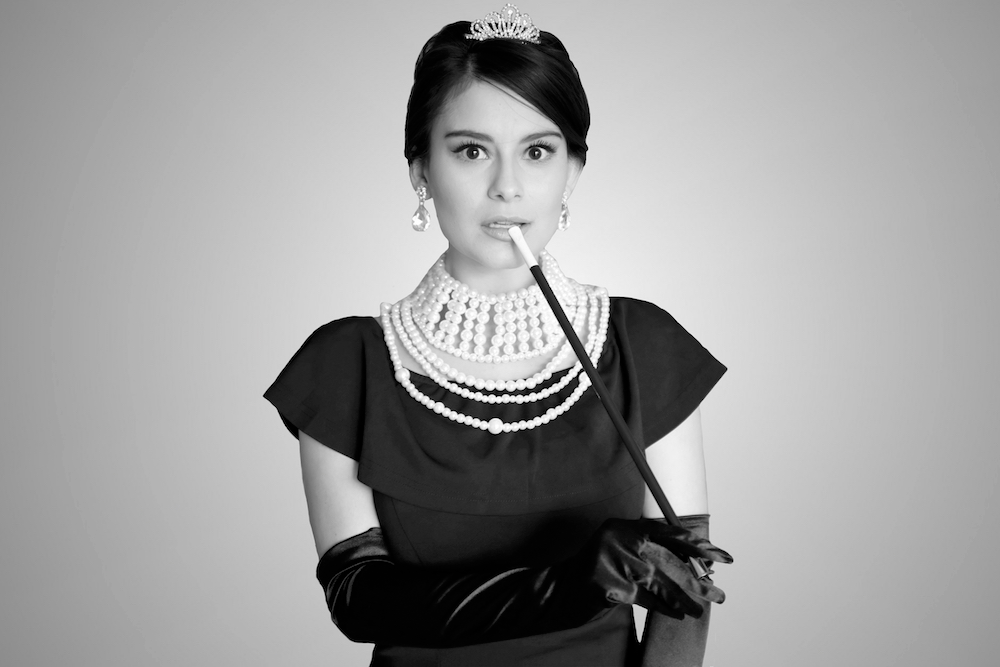 A true star!
https://www.instagram.com/p/BTr902ujVy1
So grab a danish and a cup of coffee, turn on Breakfast at Tiffany's, and let's dive right into this tutorial, shall we?
Step 1: Apply primer, foundation, and concealer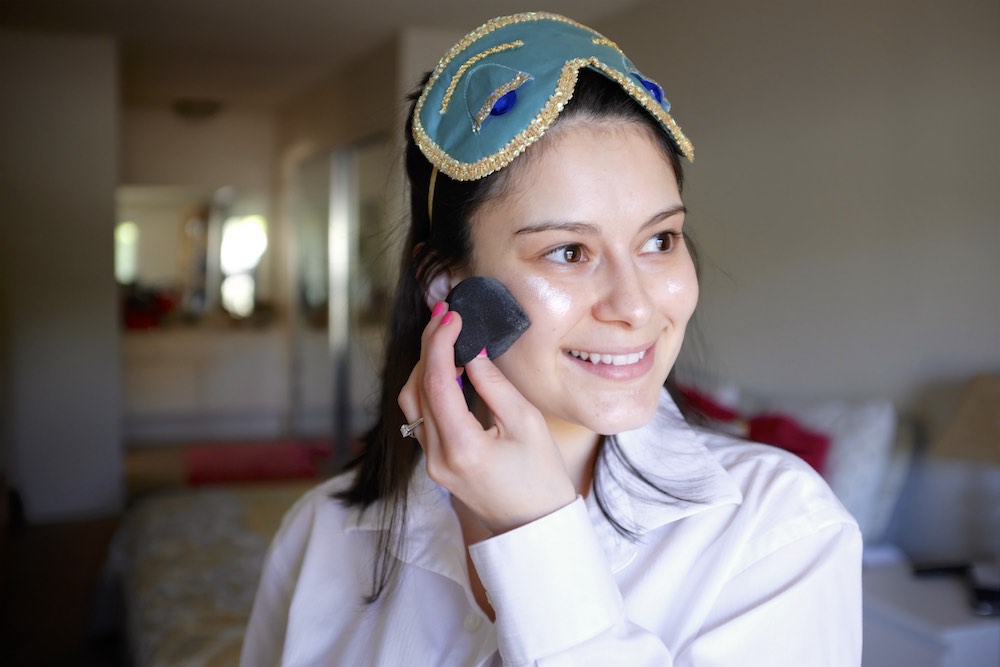 Audrey Hepburn's face was very matte, but still somehow luminous. I want to know her secret! To start, I moisturized my face with Aveeno's Positively Radiant Daily Moisturizer with SPF 30 ($16.99) and then primed with Benefit's Porefessional Face Primer ($31). Before applying foundation, I dabbed a little bit of L'Oréal's True Match Lumi in Ice ($12.99) to my cheeks. I wanted them to have a natural pink glow so the blush would pop.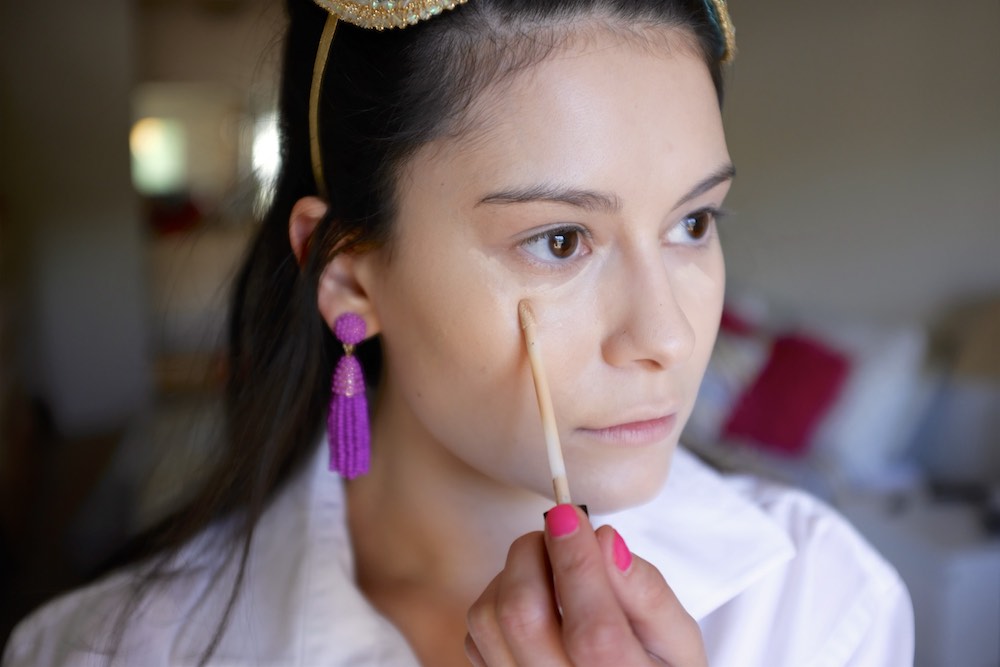 After, I used Rimmel's Stay Matte Foundation ($5.49). To brighten my eye area and hide my dark circles, I used Maybelline's Fit Me Concealer ($6.99). Because Audrey's look is very matte, for powder, I used CoverGirl's Professional Loose Powder ($6.49).
Step 2: Add a little bit of bronzer and a peachy/pink blush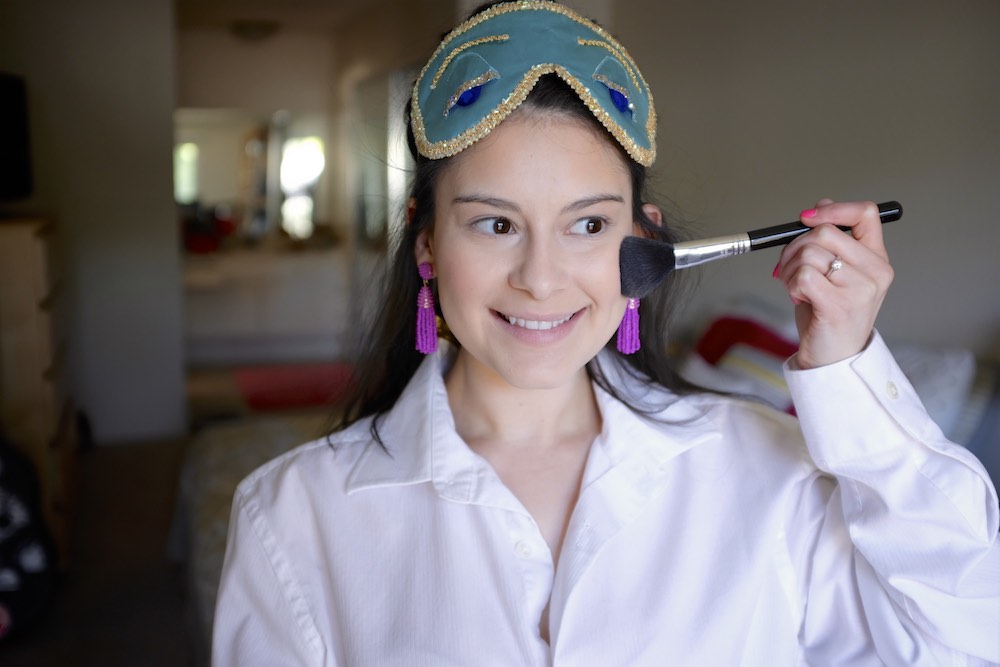 While Audrey doesn't have much bronzer on, her cheekbones are definitely #goals, so I added a little bit to contour. I used Benefit's Hoola Matte Bronzer ($29) to sculpt my cheeks and applied Nars' cult classic blush in Orgasm ($30) after. Audrey's cheeks are a nice, peachy pink. This Nars blush has the slightest shimmer too, and I love that it adds some luminosity.
Step 3: Eyeshadow and eyeliner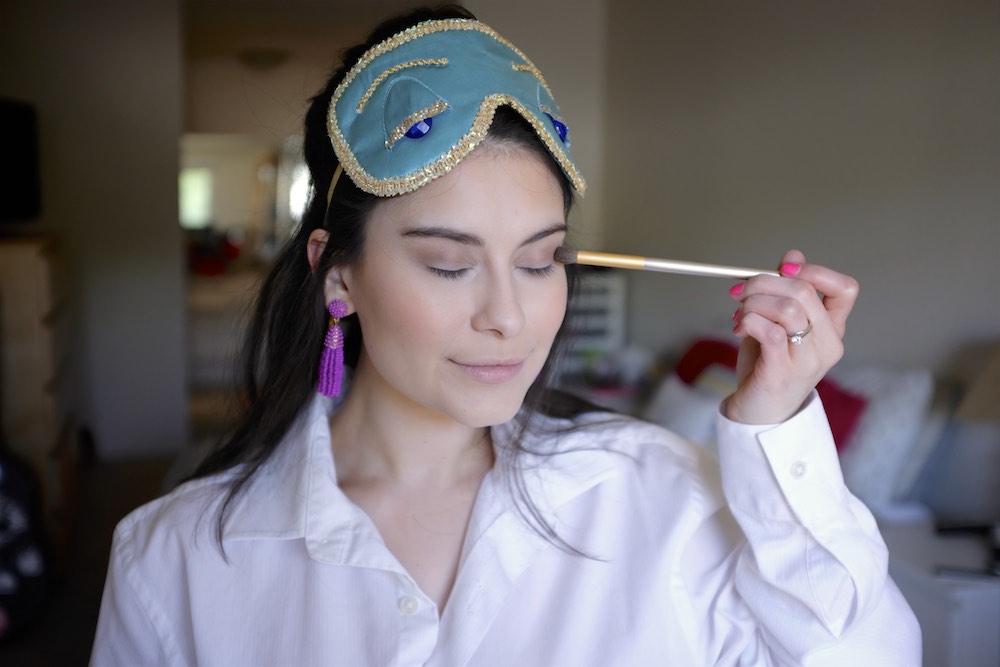 I noticed that Audrey's eyes are very neutral, and that her eyeliner and lashes are bold. For my eyeshadow, I used Maybelline's The Nudes Eyeshadow Palette ($11.99). I only used the beige, light brown, and matte brown shades in the palette.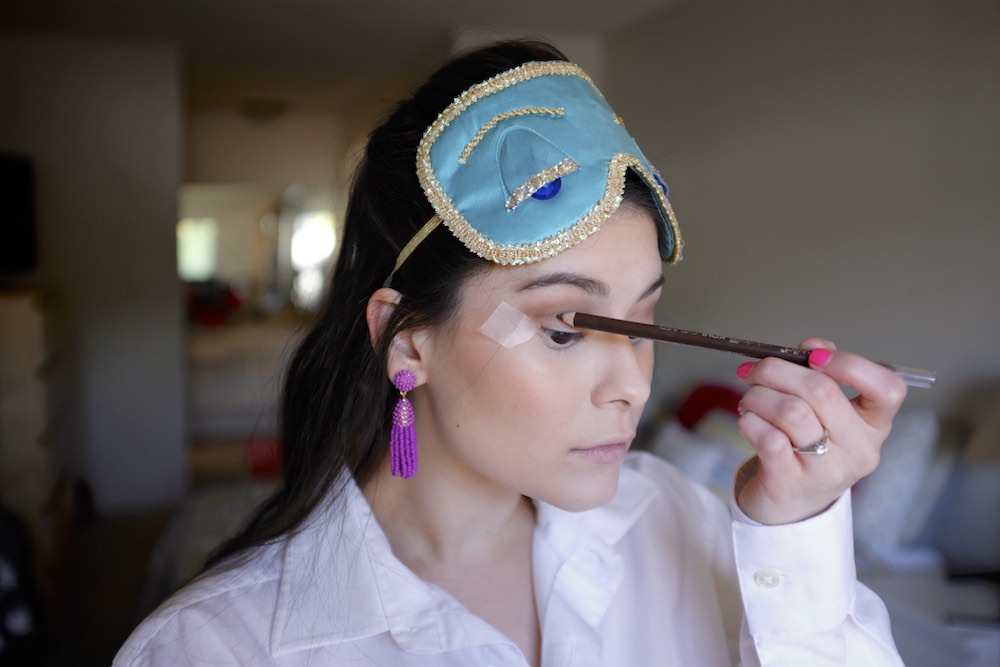 For the eyeliner, I applied tape on my lids — because I'm actually really terrible at drawing a cat-eye, and I needed some guidance for drawing the '60s-esque line in my crease. Audrey has a slight line in her crease area that really brings out her eyes and adds dimension to her eyeshadow. I used Wet 'n' Wild's Kohl Pencil Liner ($0.99) in Pretty in Mink to achieve this look, then I used Maybelline's Eye Studio Drama Gel Eyeliner ($9.99) for my winged liner.
Step 4: Apply lots and lots of mascara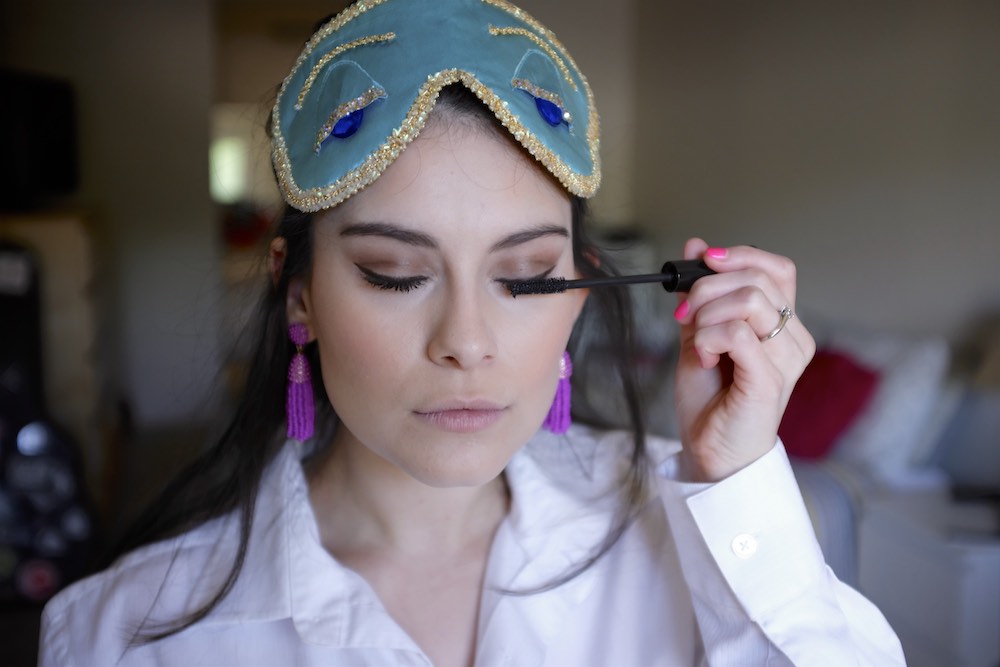 To give the illusion that I had false lashes, I used the It Cosmetics Superhero Mascara ($24). I applied about three coats to create full and volumized lashes like Audrey's.
Step 5: Time to pucker up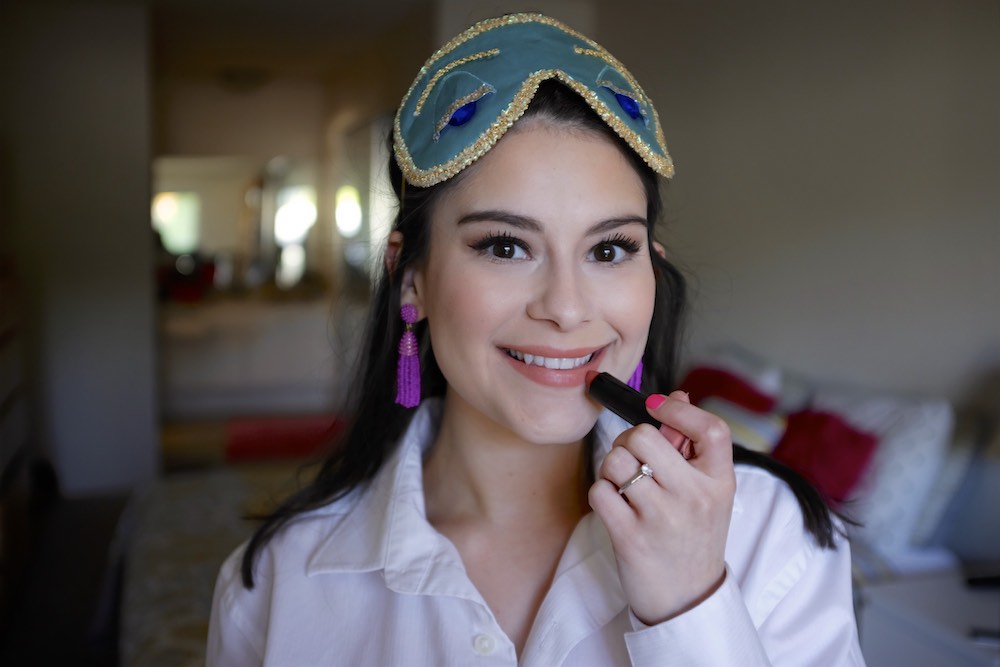 While I was very sad that I couldn't find Revlon's Pink in the Afternoon lipstick (which everyone on the internet claims is the perfect dupe for Audrey's in the film), I went ahead and applied an old peachy lipstick I had lying around from Forever 21. Sometimes, you just have to use what you've got.
It's time to get out of these PJs (wink, wink) and slip into something more formal.
Hello, darlings!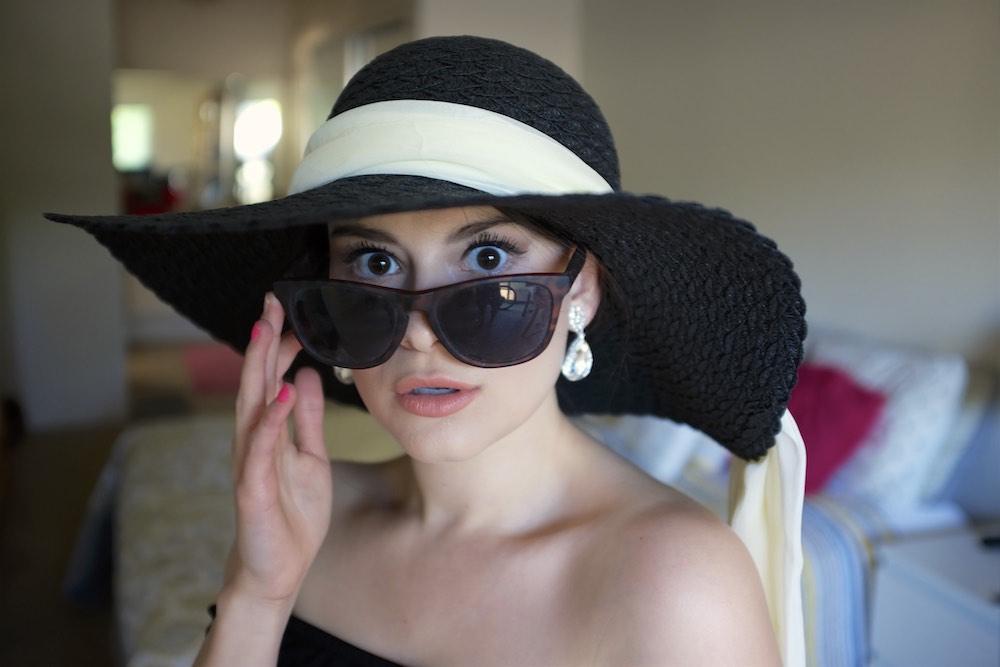 This is the moment I'm trying to channel:
"There are certain shades of limelight that can wreck a girl's complexion." — wise words from Audrey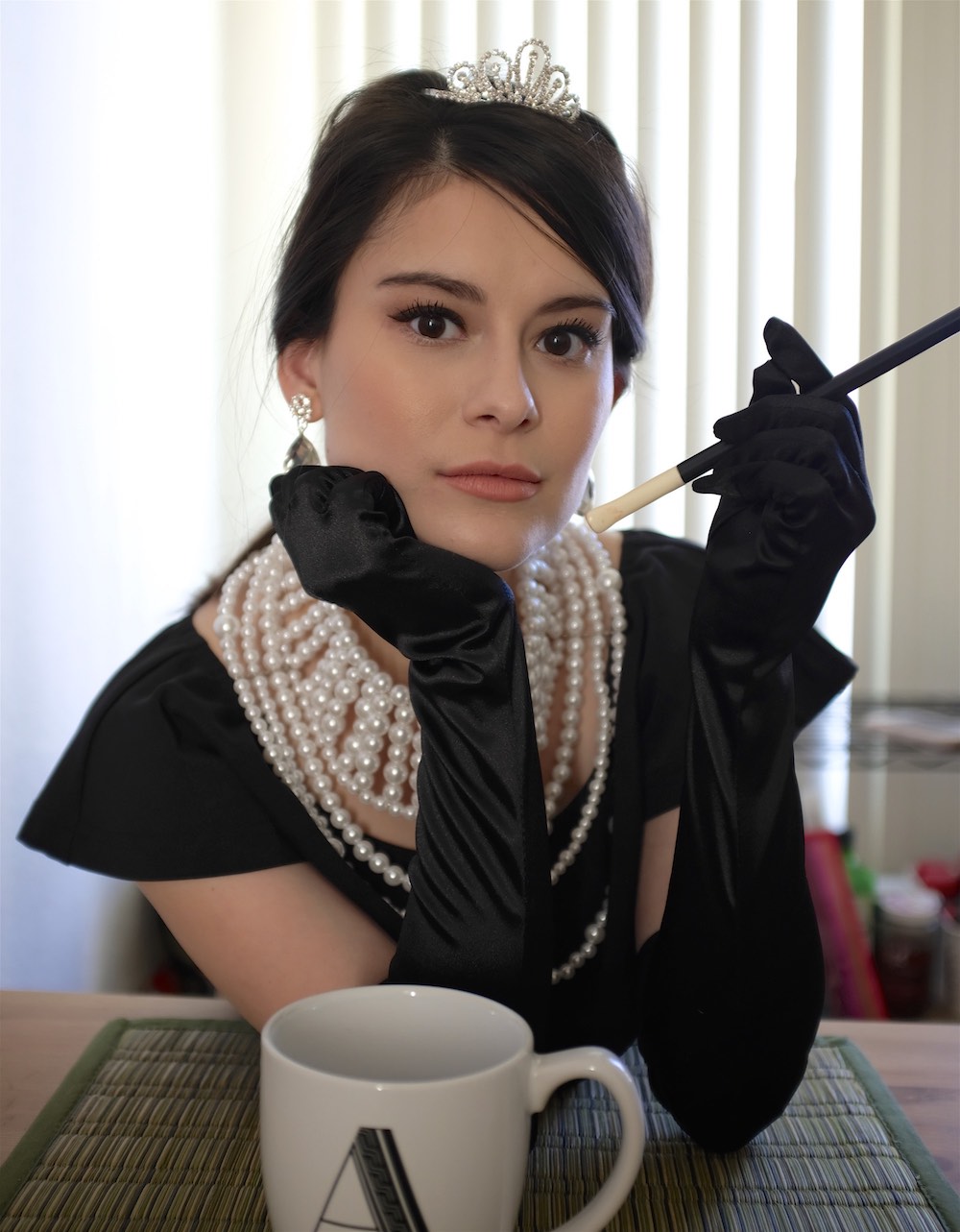 I'll be celebrating Audrey's birthday by wearing this $3 tiara all day, and by watching Breakfast at Tiffany's with a danish and cup of coffee in hand. How will you be celebrating, darlings?
Save