Aubrey Plaza has a ~spooky~ new show in the works, and we are here for it
If you're still reeling from the lack of Parks & Recreation's April Ludgate in your life, you'll be pleased to hear that she'll be back on the small screen in a creepy and considerably on-brand kind of way. Case in point, according to TV Line, Aubrey Plaza's pilot, Nightmare Time, has been ordered by TBS — and it's a show that she is reportedly executive producing, starring in, and co-writing, ensuring that the "horror-comedy" is in the best, eeriest, and most capable hands.
Though Plaza's involvement alone would probably be enough to draw viewers in, TBS's synopsis of the show is what truly sells it"
Set in Aubrey Plaza's Nightmare Clinic, celebrity guests check in to overcome recurring nightmares. Thanks to advanced technology, we're able to peer into their restless minds, and witness their nightmares in real time. But what is 'real' anyway? Maybe it's all just a nightmare in Aubrey's mind. One endless nightmare that could eventually destroy her and the entire world.
Basically, this pilot sounds a lot like a cool take on The Twilight Zone, with its situational premise and one-off horror stories that include, "tropes and touchstones of the horror genre," all tied together through the actress's narrative.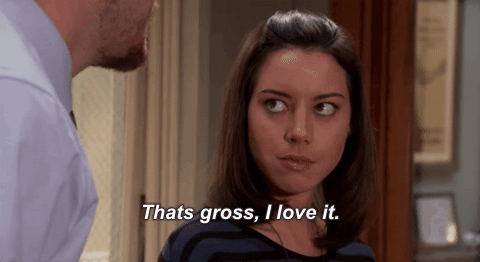 If there's anything that Plaza knows how to do well, it's mesh the unlikely yet complementary aspects of humor and terror. Nightmare Time might just be the sorta, kinda unofficial reprisal of April Ludgate that we all needed.