Aubrey Plaza is really hoping for an R-rated "Parks and Recreation" movie, and we'd totally be down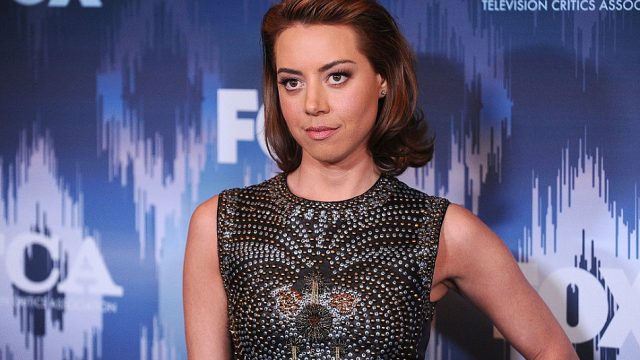 Shows don't normally wrap up as pleasantly as Parks & Recreation did back in 2015, but that doesn't mean that we wouldn't want to see our favorite Pawnee characters again. Actress Aubrey Plaza mentioned that a Parks & Recreation movie would be a hilarious opportunity for her and her fellow past cast mates under one condition — it'd have to be messy.
Really, we expected this from the actress who played April Ludgate. Both April and Aubrey seem to revel in the unexpected.
Let's not forget that time when the cast reunited on Late Night With Seth Meyers, and in the midst of a group tribute, Plaza totally started making out with fellow castmate Jim O'Heir.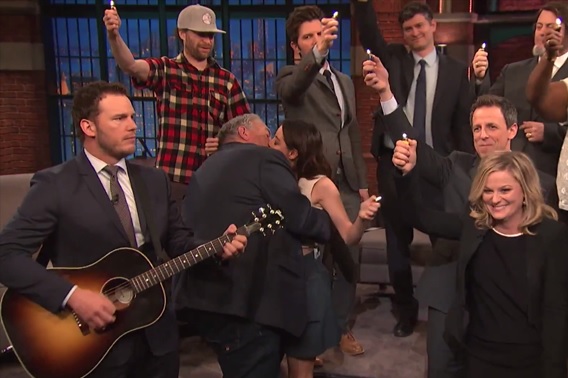 So, yes — an R-rated movie is pretty much right up her alley.
"I do feel like someday we'll do some sort of messed up 'Parks and Rec' movie," Plaza said to E! News. "But it'll be rated R and we'll get to do all the things we wanted to do but we couldn't do on network television."
Huh. Well, we're definitely puzzled. We'd love to see some of Leslie Knope's sporadic censored curses become a reality, but we're curious as to what else Plaza has in mind.
Plaza has been keeping busy with a bunch of different projects since the hit sitcom went off the air. Soon, you'll be able to catch her in a new television series called Legion, where she's set to appear in (at least) three episodes.
Of course, Parks & Recreation is available to rewatch on Netflix and Hulu if you're really looking for more April Ludgate sarcastic snark in your life.