Aubrey Plaza has some strong opinions about typing in all caps and sexting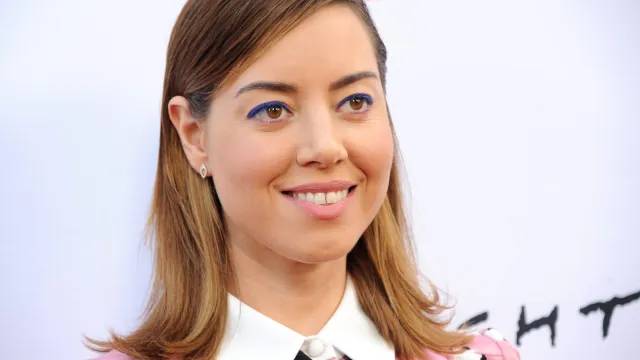 You probably know Aubrey Plaza from her time playing April on Parks and Recreation. Or maybe you know her from the upcoming movie she stars in with Elizabeth Olsen, Ingrid Goes West. She's the queen of the deadpan side-eye, the master of the chrome sequin minidress, and she's obviously got serious comedic chops.
Just kidding. Predictably, the discussion had some hilarious results.
On the use of all caps in texting and internet-based communication:
"I find anything in all caps really funny. I love the idea that someone is screaming at all times."
Weirdo humor is kind of Plaza's schtick, so this makes sense coming from her. But it's true; all caps usage can be pretty hysterical when employed strategically.
On the idea that women should only sext about real things they'd actually do IRL:
"You can really write whatever you want and no one should ever tell you not to."
Girl, preach. We like Aubrey's advice, thank you very much.
One piece of etiquette Plaza does believe in? Saying hi before you ask for someone's wifi password.
"I think it would be really jarring if someone barged into your house and asked for the wifi password."
This is an entirely fair point. Home is where the wifi logs in automatically; if you're not connected, it's probably not your home, so you should be polite to the person who's wifi you'd like to use.
Finally, Plaza gives us advice about what to do when you see someone hot on the Internet. (Hint: it is not sliding in their DMs and being crass.) She says:
"Keep your eye on the prize and don't get sloppy."
Well said. That's good life motto if we've ever heard one. Thanks for all the advice, Aubrey!