I made my friend with a kid take me to Jessica Biel's child-friendly restaurant, because I just really wanted to go
Imagine you're at some posh LA restaurant getting boozy brunch, now imagine there is a five-year-old at every table and THAT'S Au Fudge.
One morning as I was scrolling through the internet for the day's news (and by "news" I actually mean "celebrity gossip"),  I saw that Jessica Biel was trending. She was trending for comments she made about her restaurant, Au Fudge. Jessica Biel has a restaurant?
As I scrolled through the Au Fudge geo-tag on Instagram I noticed that every photo had something in common. A lot of babies dined at this place. A quick Google search led me to the fact that Au Fudge is a restaurant on the border of West Hollywood and Beverly Hills, the brunch menu looked dope, it's bougie, and it is child-friendly. Basically, it's a legit restaurant that has both a bar and a daycare. My mind was actually blown. Obviously, I wanted to go.
My only conundrum was that I don't have a kid. I needed to find a kid.
https://twitter.com/udfredirect/status/821085803581358080
I texted my friend Shannon, "Hey, there's this fancy kid's restaurant in weho that I want to go to but I don't have a kid. You down?" Thankfully my friend Shannon and her 4-year-old daughter Ximena were down.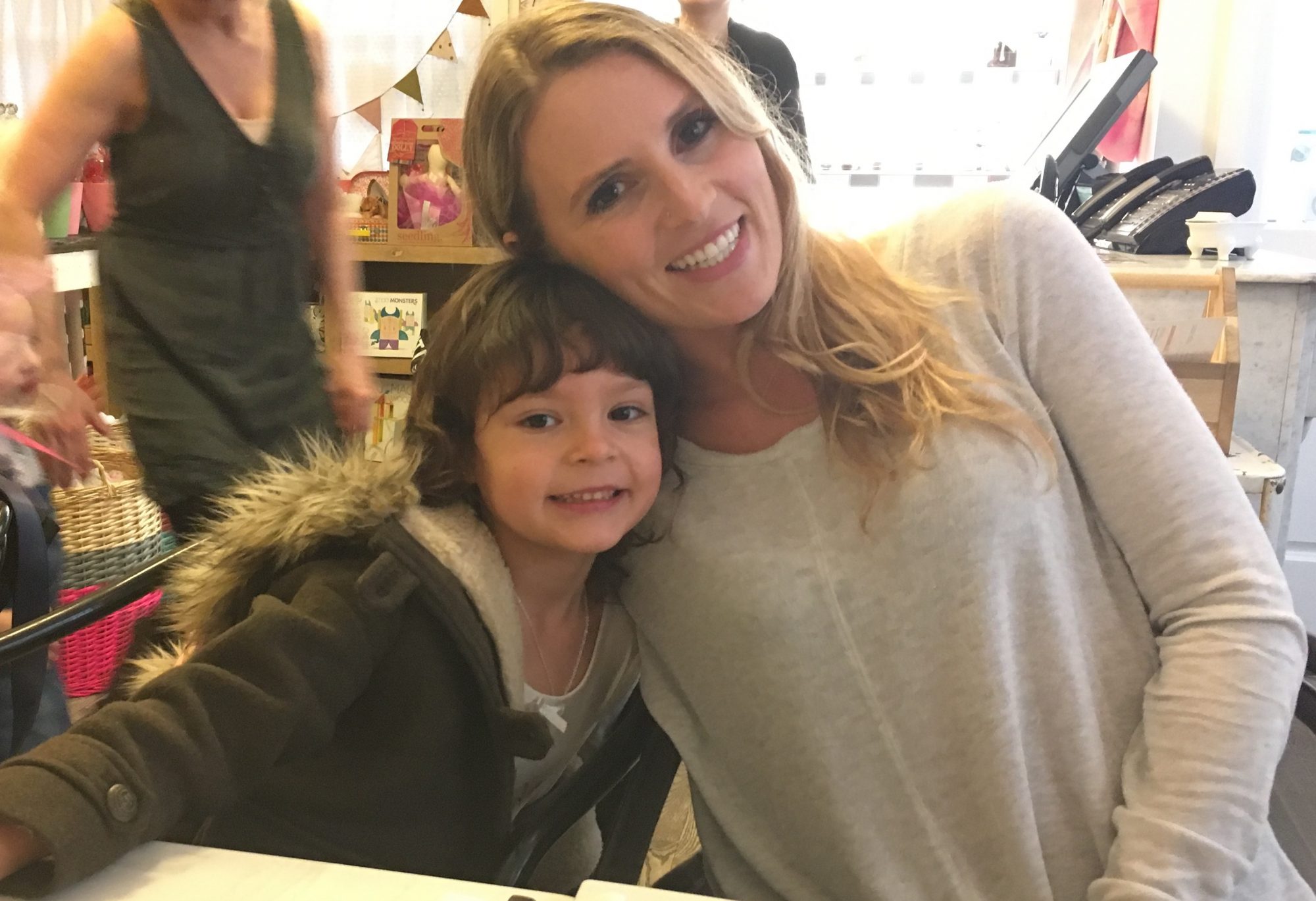 I also recruited my sister because I was still feeling weird about tagging along as a weird solo adult to this fancy child's eatery. We got to the restaurant about 20 minutes before Shannon and her daughter. Cool. I loudly explained to the hostess how I was waiting for the rest of my party and made sure to emphasize that "one of them is a child." (Backstory: I have a ton of social anxiety and freak out when I think I'm at places I "don't belong," and in this case, I decided that my sister and I were 23 years over the appropriate age limit).
Shannon and Ximena finally arrived and Ximena made a bee-line for the "creative space" which I so inelegantly referred to as a "daycare" earlier. The creative space is a completely supervised hang-out (by au pairs, fancy!) for your kid, while you and your gal pals can enjoy french toast and mimosas Sunday Funday style! Kids can even participate in drum circles, cooking classes, climb a tree-house and have high-tea at this place! My uterus was rumbling. I was like, "I need to have a baby and a sizable disposable income ASAP."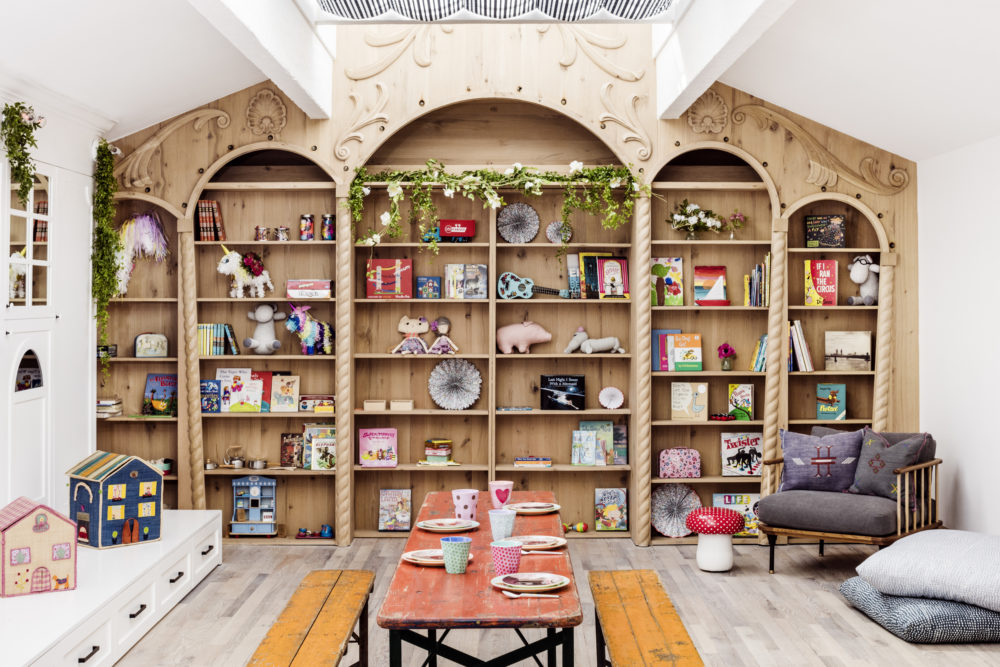 Ximena settled down in the treehouse at the creative space, while us ladies got to lunchin'. I want to describe the vibe of the dining room as a fancy child's birthday.  Kids and mac & cheese were everywhere and then there's four dads drinking Bloody Mary's at the bar.
I was so glad I was accompanied by an actual mom and daughter duo, but I did notice two childless couples come in for  brunch, so I guess you could go adults-only?? It was weird, though. I mean, one of the toilets is one foot tall and there's a rocking horse in the restroom.
Halfway through putting in our brunch order, one of the au pairs strolled out with Ximena, returning her to her mom. Ximena ate with us and then said, "Mommy, I'm ready to go back in the play room," and then Shannon returned her daughter to the delightful au pairs and suddenly we were three single gals having a typically bougie LA brunch. Shannon summed up Au Fudge so well.
"This is so weird, I don't have to apologize to everyone in the restaurant for dropping mac n' cheese all over the place and my child getting in everybody's way. Then when Ximena's bored, a really nice lady comes and takes her to a play room and I get to hang out with my friends."
Overall, we all had a really ~luxe~ time.  The food was exactly what you come to expect from a restaurant that close to Doheny Dr. I got the bougie-brunch-at-a-celeb-owned-restaurant experience I coveted, Shannon got to go to a girls brunch without hiring a sitter and Ximena got to play for two hours and eat organic mac & cheese.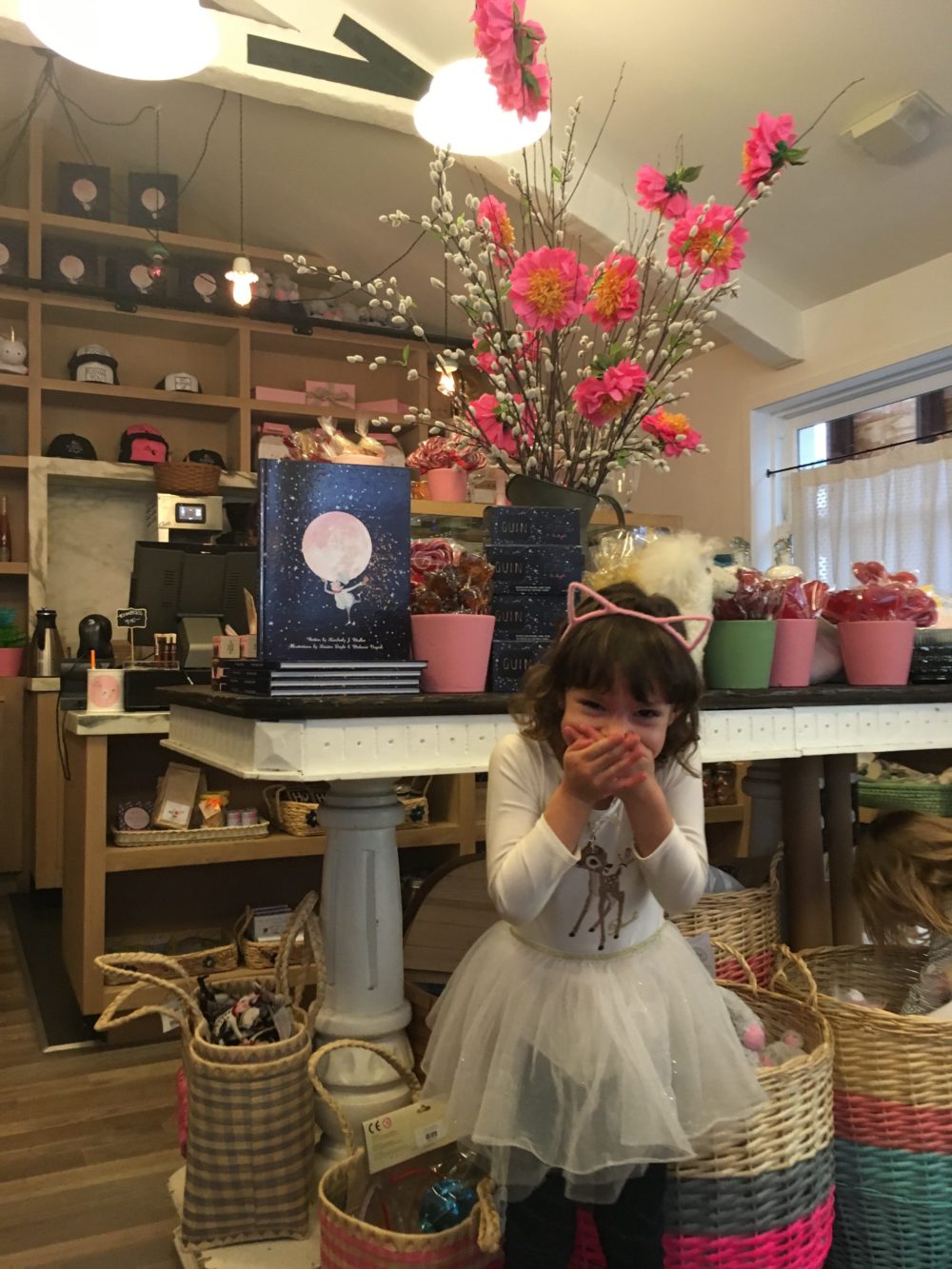 I asked Ximena what she thought of this place to which she responded, "I liked the treehouse," when pressed for further comment, "because it was fun."