The attorneys from "Making a Murderer" are going on a nationwide speaking tour to answer your questions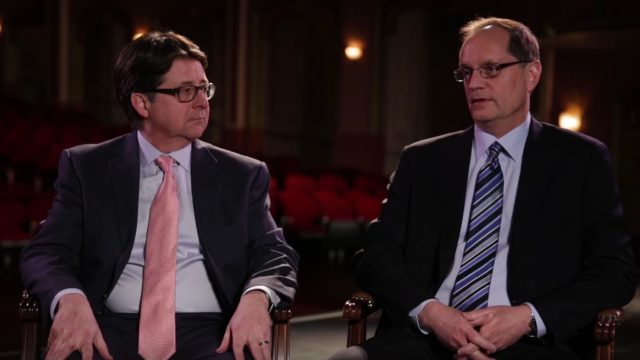 Steven Avery's defense team is taking their act on the road. Dean Strang and Jerry Buting have announced "A Conversation on Justice," a North American tour that will take them to many major cities. They'll be leading a conversation about Avery's case, Making a Murderer and the criminal justice system as a whole. There will also be a Q&A portion—they want to hear what we have to say too.
"It's a wonderful moment to continue a conversation that probably should extend to other aspects of the criminal justice system," said Strang. "And to speak unedited at some length about how justice is administered, especially to those who don't have many advantages."
The verdict was announced almost 10 years ago, but the case has clearly stuck with Strang and Buting—especially now that Making a Murderer has reached so many people. The media can only tell the story a few minutes at a time—even Netflix was limited to 10 one-hour (roughly) episodes. But there's more to the story that hasn't had the proper forum to unfold, and this is that opportunity.
"This is sort of like a director's cut of what experiences we had and what lessons we've learned from that case and other cases in our career," said Buting.
"A Conversation on Justice" kicks off a month from today in Boston. From there, Strang and Buting will travel across the U.S., from New York to Los Angeles and everywhere in between. (They're skipping Wisconsin, home of Steven Avery and Brendan Dassey, but that's probably for the best.) Tickets are still available, but they don't run cheap—I did a quick search for tickets to the New York show at the Beacon Theater, and floor seats will run you $59.50 each.
Here's a video with more about the tour from Strang and Buting themselves.