This at-home hair service for women of color is changing the game in NYC
We will take any excuse to pamper ourselves, and if we can do it from the comfort of our own home, even better! We are busy, stressed, and overworked, and the world does not stop just because we need to get our hair done. Enter sisters Abigail and Antonia Opiah, whose at-home hair styling services are changing the lives of black women in New York City. Their company, Yeluchi, makes it possible to get your hair done professionally in the comfort of your own home. How amazing is that?
Abigail and Antonia are co-founders of the website Un-ruly, which is dedicated to all things black hair — from hair care to in-depth articles about the history of black hair styles, personal essays and more. Yeluchi is an extension of their Un-ruly brand; think of it as their Glossier to Into the Gloss, but for black women! We love their philosophy, that "Un-ruly was created to celebrate and inspire the versatility and beauty of Black hair and women."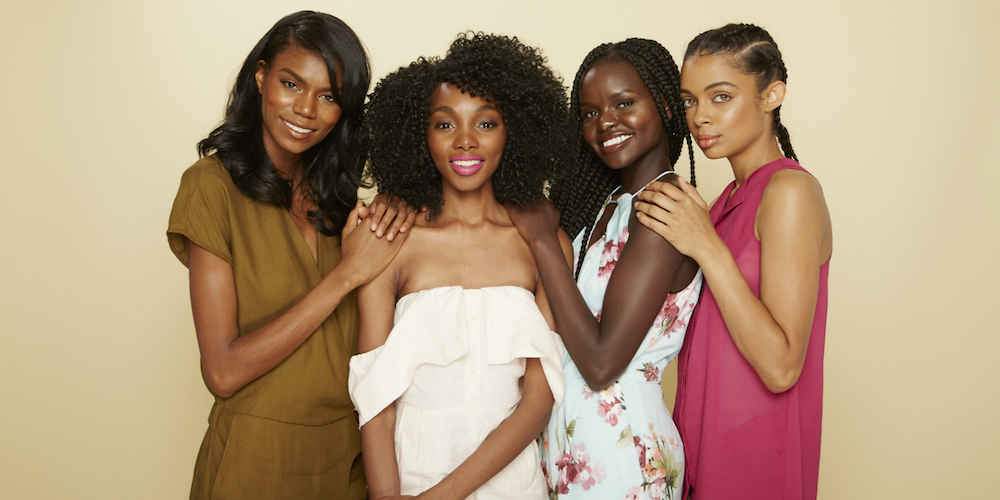 Yeluchi can provide a wide range of hair styles, including protective styles like braids, cornrows, and weave installations. You just book an appointment by visiting the Yeluchi website and select a style, date, and time! It couldn't be easier. Price points range from $50 to $225, so you can definitely find the right service for yourself without breaking the bank.
It almost seems crazy that this service hasn't existed til now, and the Opiah sisters agree! Antonia tells HelloGiggles:
"We came up with Yeluchi because we needed a service like this ourselves. I wanted to get braids last summer before a trip, but I just couldn't pull myself away from the computer; I had too much work to do and I wished someone could come to me and do my hair while I worked. I couldn't justify spending over 4 hours at a salon and not being productive."
Who among us hasn't felt the same? Getting our hair done is such an important part of self-care, and as we all know, self-care can be a radical act these days, especially for women of color! Getting your hair done is a really intimate process, which is why the relationship between a stylist and client is so important and valued. Being able to get your hair done at home is such a gift to women who are in deep need of some me-time. Antonia tells us:
"One of the things I think an at-home hairstyling service brings to the table is a deep sense of comfort and ease because as women we're a bit exposed and vulnerable when getting our hair done."
A service like the one Yeluchi provides is not only practical in the sense that it gets your hair done in an efficient, affordable manner, but it offers a sense of peace and belonging. It's so much more than just hair, people! Anyone who has ever searched for a new stylist knows what we're talking about. Yeluchi's expert stylists are licensed and experienced in styling both natural and relaxed hair, so you know you're safe in their hands.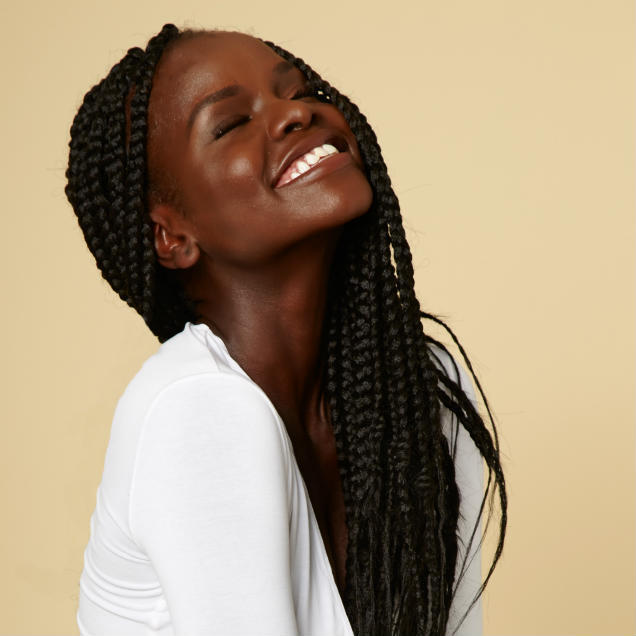 As we said before, it's hard to believe that this is a new service, because it just makes sense that this is something women need in their lives! All women deserve the best hair care possible, and the Opiah sisters agree! Antonia says:
"With Un-ruly and Yeluchi, one of our goals was to show women the possibilities of their hair. I think a lot of us are still living with certain misconceptions about our hair and we want to help dispel that. We also want to empower people to take care of their hair themselves and come to us for the things that aren't so easy to do on your own. And of course, in the near future, we want to reach women beyond NYC."
We have no doubt that it's only a matter of time before women across the country are scrambling for these wonderful services.
If you're in the New York City area, we highly recommend checking out Yeluchi's services the next time you need to get your hair done. This woman-owned company has their fingers on the pulse of what black women need, and they're delivering it. Visit Yeluchi and Un-ruly to learn more about Antonia and Abigail Opiah, as well as to get information about their hair services. You won't regret it!