12 at-home date night ideas to try next time you feel like staying in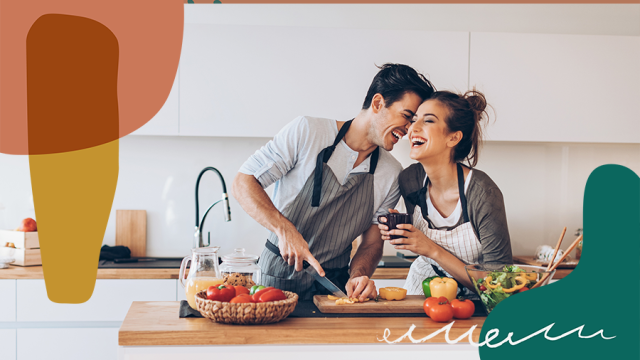 Sometimes, you just don't want to go out. Whether you're a self-declared homebody (like me) or you're trying to save a little money and do date night on a budget, opting to stay in and spend some quality time with your partner is always a good plan. But when you choose to stay in, it's also easy to get sucked into your daily routine, and suddenly date night feels like just another boring night in.
But as dating expert and VP of Dating.com Maria Sullivan says, date night is important, no matter where or how you do it.
"Date nights are important because it's really good to spend quality time with just your partner, giving them your full attention," Sullivan says. "Daily schedules can get hectic and it might be difficult to have in-depth conversations with your S.O. regularly. By taking time once a week to devote a night just to spend time together and catch, you can both help to keep and even strengthen your relationship."
The best part of opting for an at-home date night is not only being in the comfort of your own space, but also the true feeling of undivided attention that goes along with being relaxed and in a familiar setting. So, forget the FOMO when it comes to going out and settle in to just being with each other.
Plus, as Sullivan says, "You don't need to go anywhere fancy to spend time with your loved one and it will even save you money! You can throw on your favorite sweats and just enjoy a full night of romantic, relaxing, and fun quality time with you partner from the comfort of your own home." And doesn't that sound lovely?
Here are some fun at-home date night ideas for the next time you just don't feel like going out:
1Challenge your partner to a game night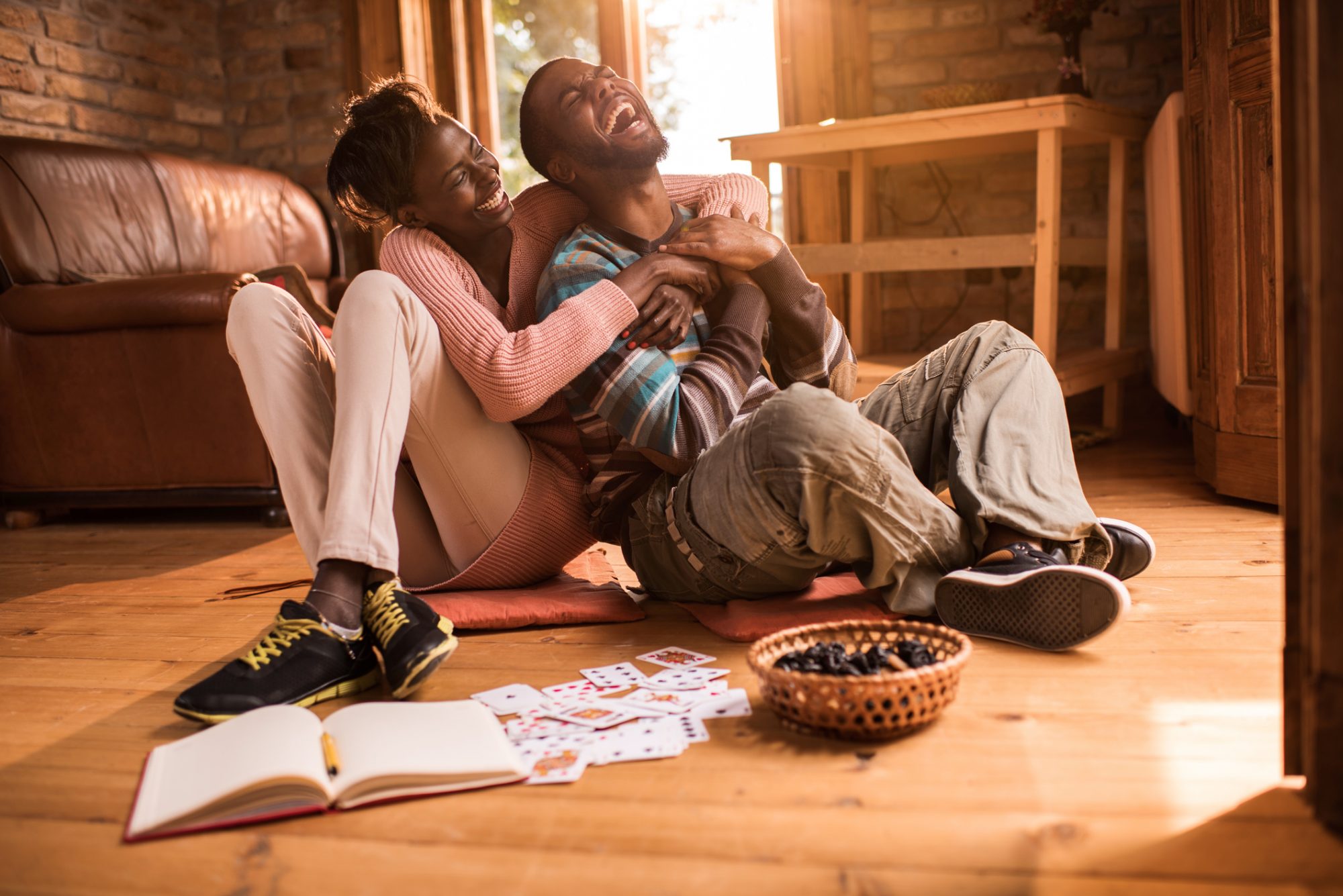 Grab your favorite board game or a deck of cards and challenge your significant other to an epic game night. There are even tons of games that are designed specifically for couples. From seeing how well you know each other with a game of marriage trivia like Spouse-ology to cracking open a box of relationship conversation starters, plan a night dedicated to flirty fun with a healthy dose of friendly competition.
2Cook each other dinner
Ditch the expensive dinner reservations and enjoy time at home by cooking a meal with your partner. If you're feeling competitive, Sullivan loves to recommend a playful cooking competition. Or, make the night travel-themed, and make the cuisine from that must-visit country you've been dying to get to together.
3Have an indoor picnic
Take all the romance of a classic picnic and bring it indoors. Grab a blanket, some pillows, set up in the living room or bedroom and enjoy some time unplugged. Share a bottle of wine and some snacks and add a few candles to set the mood.
4Learn you love languages
There are plenty on free, online quizzes that can help you and your partner get to know each other on a deeper level, but Gary Chapman's Love Languages is one of the most tried and true. Just learning the way that each of you shows and receives affection will bring to two of you closer and help you truly relax.
5Create a photo book
How many cute couple photos do the two of you have stored on your phones that will probably never see the light of day? Instead of hoarding all your shots on your phone, take a trip down memory lane and go through you albums to pick out ones to print. There are plenty of apps and online services like Shutterfly that make this date idea a breeze.
6Indulge in an at-home spa night
If a little R&R is what you and your partner really need, opt for your very own DIY spa night complete with face masks (you can try these recipes that Meghan Markle's facialist loves), luxe robes, and massages.
7Go camping inside
Get cozy with your S.O. by setting up a tent in you living room and burrowing inside with a movie and some snacks. It will make you feel like you've gone someplace new.
8Turn your living room into a movie theater
Because you can watch a move on your regular TV any night, transform the living room into your personal movie theater by renting a projector or buying an affordable option you can use regularly. Queue up one of these date night movies and enjoy an extra special experience.
9Write out your relationship bucket list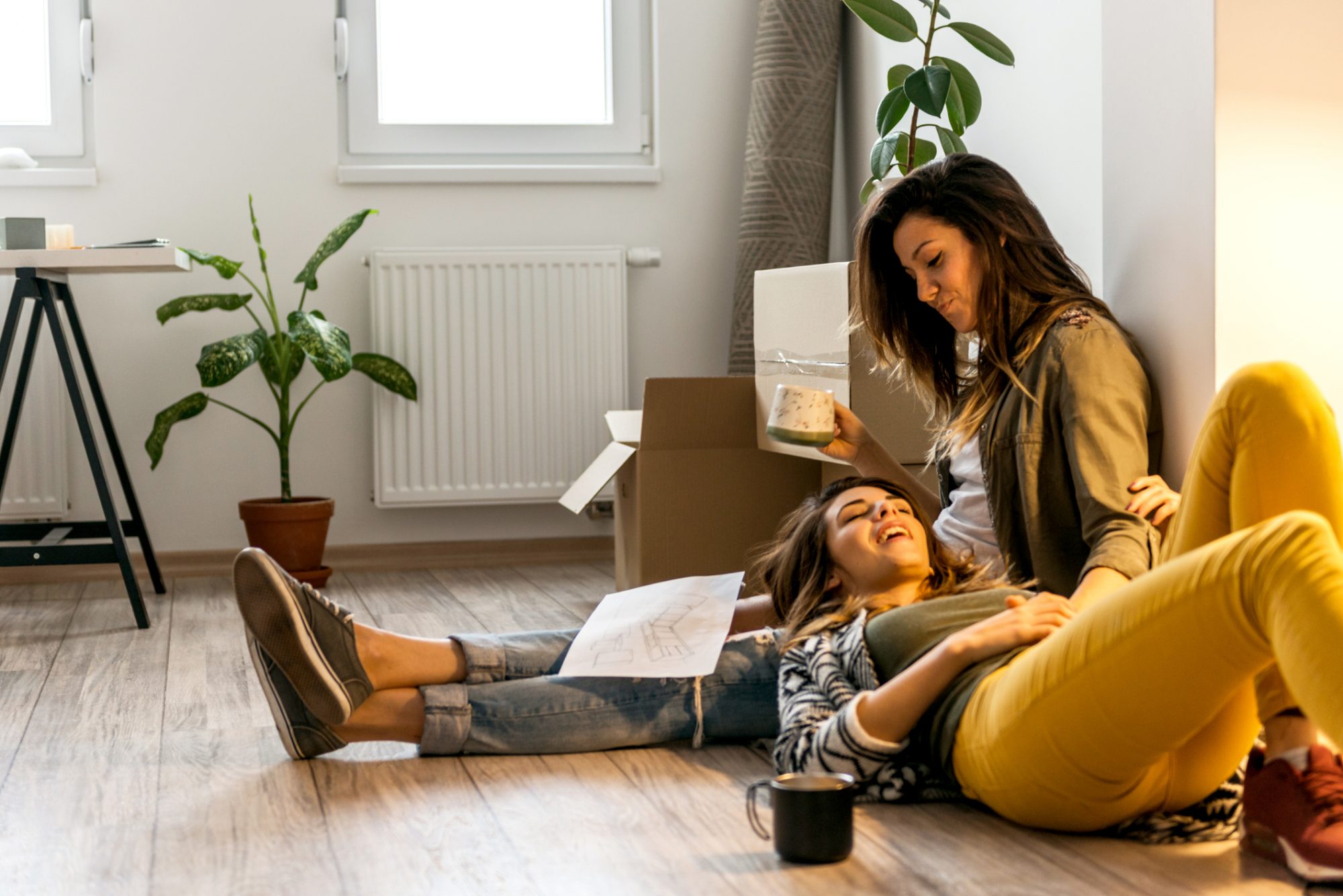 Where have the two of you always wanted to go? What's something you've always wanted to do together? Take some time to sit down and get excited about all the fun future date ideas you can come up with, from vacations to new restaurants you just have to try.
10Make your own tie-dye
Committing to a craft night is an awesome way to spend some quality time together while also doing something new. Tie dye kits are a cheap and easy way to create something fun and funky as a pair.
11Do some karaoke
Sing your heart out by putting on some of your favorite music and turning your home into a karaoke club. The best part? It's your house, so you can turn the music up as loud as you want.
12Go stargazing in the backyard
If you're lucky enough to have a backyard (or a rooftop, for us city-dwellers), take advantage of the fresh air and get oh-so romantic by setting up a blanket and watching the stars. Add a special surprise by buying your loved one a star in their name.