"Astro Pop bangs" are the new viral Instagram hair trend you need to try
You know an Instagram tutorial is high-caliber when it tempts you to completely trade in your current hair for a newer, bolder, and ultimately riskier look. Well, this precise feeling of hair inspiration hit us after watching a new tutorial made by color specialist Caitlin Ford.
We all know that bangs of all shapes and sizes have been an "it" style for quite some time. And now Caitlin is adding her own spin with her "Astro Pop"-inspired bangs. Remember eating the colorful candy back in the day? Ford showed off her colorful bangs and gave followers a true beauty treat with a video showcasing her dyeing process. While we might not possess her same professional hair coloring abilities, the look is inspiring us to make a dramatic hair change. Ford's decision to keep the body of her hair a yellow shade makes her candy-colored fringes pop even more. It even brings out her green eyes.
You can behold the full beauty of her "Astro Pop" bangs.
https://www.instagram.com/p/BXzSHLLggX6
To start, Ford sectioned off and separated her bangs from the rest of her hair.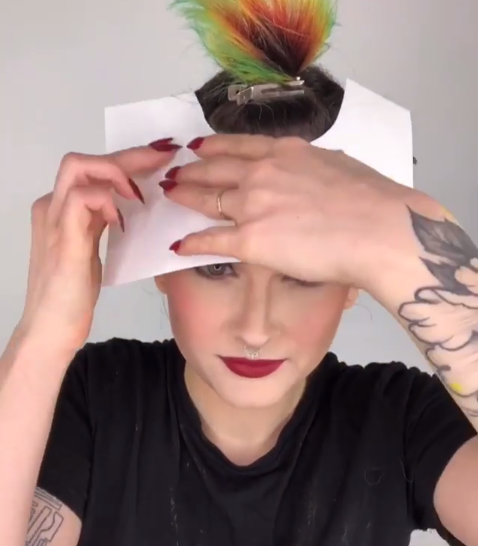 Ford also made sure the base of her bangs were deeply conditioned so it would be easier to control the directions and sizes of the color slices.
While painting the sections, Ford made sure to follow the natural C-shaped curve of her bangs so the rainbow sections wouldn't look square.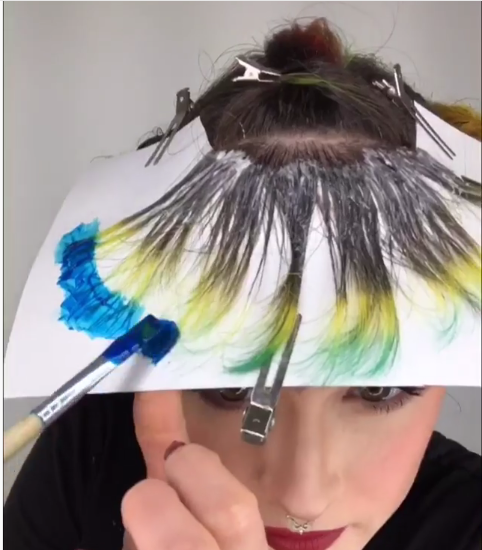 The perfect candy color.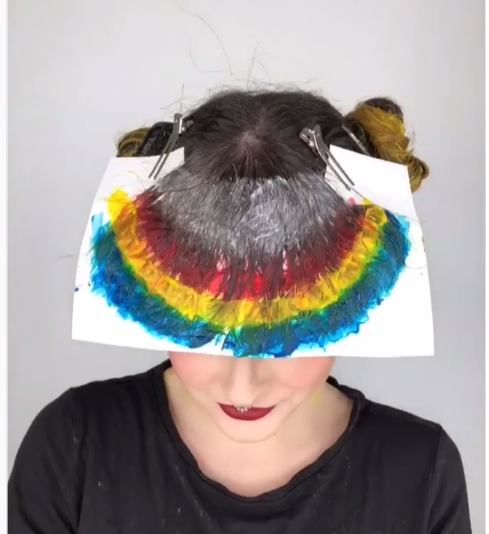 The end result was absolutely stunning.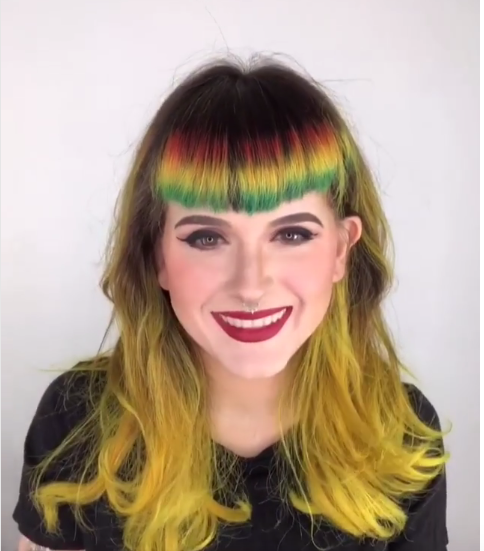 We recommend watching the full tutorial to really soak in the process.
https://www.instagram.com/p/Bf9ltTtlt4J
We wouldn't be surprised at all if this became THE look for spring.