The Associated Press has named its Entertainer of the Year, and this will make you stand up and cheer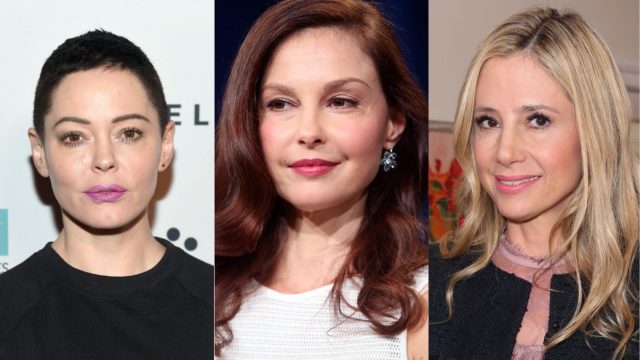 On the heels of Time Magazine naming the Silence Breakers its person of the year, the Associated Press has dubbed the women speaking out against sexual assault and harassment in Hollywood its Entertainer of the Year.
In October, The New York Times and The New Yorker each published numerous detailed accounts of sexual harassment and assault by producer Harvey Weinstein. This was later followed by deeply reported stories on how Weinstein used his power and influence to threaten and silence his victims, including Ashley Judd, Mira Sorvino, Rose McGowan, and many others. In the wake of the report, Weinstein was fired from the production company he co-founded, expelled from the Academy of Motion Picture Arts and Sciences, and is now under investigation in at least three major cities around the world.
The Weinstein report quickly sparked a movement as many other men and women began speaking out about their own stories of sexual harassment at the hands of Hollywood's most powerful men, including Kevin Spacey, Louis C.K., Brett Ratner, Jeffrey Tambor, Matt Lauer, and Charlie Rose, as well as powerful men in other industries like politics, food, and journalism.
The bombshell report not only gave voices to men and women in Hollywood, it also reinvigorated the #MeToo movement started by activist Tarana Burke, as women from all over the world began to share their own experiences with sexual assault and harassment.
"Arguably the biggest thing that came from Hollywood this year wasn't a movie or a TV show," The AP explains. "It had heroines and villains, but no script. And it went viral despite having no big publicity machinery behind it," the organization said in a statement. "The women who initially spoke out against sexual misconduct in Hollywood this fall — inspiring millions to tell their own stories of harassment and illegality on social media — have been named The Associated Press Entertainer of the Year, voted by members of the news cooperative and AP entertainment reporters."
We couldn't think of a more deserving group of people to be awarded this coveted honor. As we're still learning, Weinstein and many like him worked purposefully to blacklist many of his victims from the entertainment industry, so we certainly find it fitting that they're named Entertainer of the Year.