ASOS and Reebok collaborated on a sneaker collection that will knock your socks off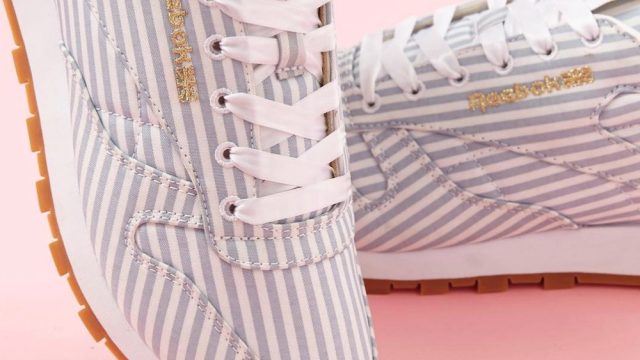 No one fulfills all our shopping needs quite like the e-commerce giant ASOS — whether it's a fancy new dress, casual jeans, or a soft, cozy sweater, they've got us covered. They've done some killer collabs in the past, but we've just gotten a look at ASOS and Reebok's new sneaker collection, and it's got us itching for some new kicks.
This limited-edition capsule collection is a sweet throwback to Reebok's iconic '80s styles, while also being updated and modern enough to rock with all your comfy fall looks. No better shoes to kick our way through the crunchy fall leaves, if you ask us.
The ASOS x Reebok sneaker collection is now available with three styles.
No matter what your own unique vibe is, we have a feeling you'll like at least one of these fun sneakers.
We love the juxtaposition of Reebok's timeless style with ASOS's ability to make anything chic and current. You could pair these with any of ASOS's myriad dresses and look adorable.
Let's take a look at the trainers available in the new ASOS x Reebok sneaker collection.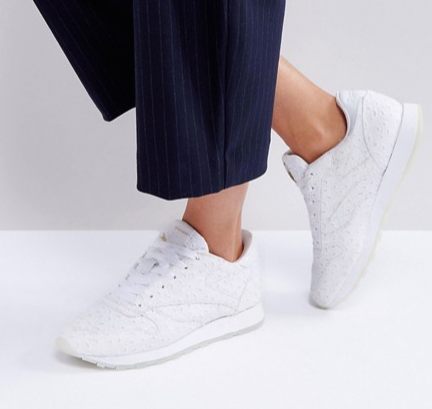 Not only are these kicks insanely comfortable, but they look like just the ones your mom wore when you were a kid. Hey, if high-waisted jeans can make a comeback, so can these!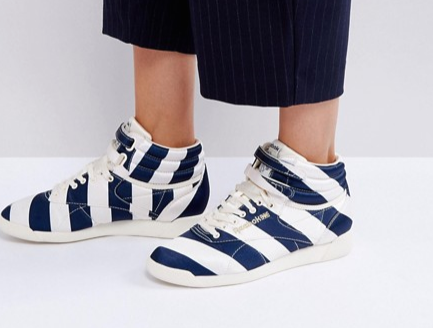 The padded cuffs add a bit of edge, while the satin stripe gives it a high-fashion appeal. Have you ever seen sneakers that were more fun?
The perfect blend of retro and modern style, these sweet, classic trainers have a touch of romance and a whole lot of nostalgia.
Head on over to ASOS and check them out for yourself.