The Best ASOS Cyber Monday Deals to Snag Before They're Gone
Shop jackets, sweaters, and more for $60 and under.
With Black Friday officially behind us, our eyes and wallets are focused on Cyber Monday. Many retailers have extended their sales throughout the weekend, although many popular pieces have already sold-out and deals continue to evolve. That means that if you saw a killer deal on Black Friday, it may not be available now—yikes! However, there are still thousands of incredible deals at some of our favorite retailers like Sephora and Nordstrom, and we're still shopping. ASOS is one of the top retailers we're looking at for discounted must-have pieces, and during the ASOS Cyber Monday sale, it's offering 30% off.
That's not all—while many retailers will only extend deals to select brands they carry, often leaving out customer-favorite brands like Adidas, ASOS is including all of its brands in the Cyber Monday deals. Keep your eye out for special promo codes for extra discounts, too. Ready? Let's go! Below, some of our favorite dresses, cozy sweaters, and more from the ASOS Cyber Monday extravaganza.
ASOS 2020 Cyber Monday Deals:
Brave Soul Teddy Jacket in Dark Ginger
$73
Shop it
ASOS
This cozy teddy jacket is casual and cute, but will keep you warm when the temps drop.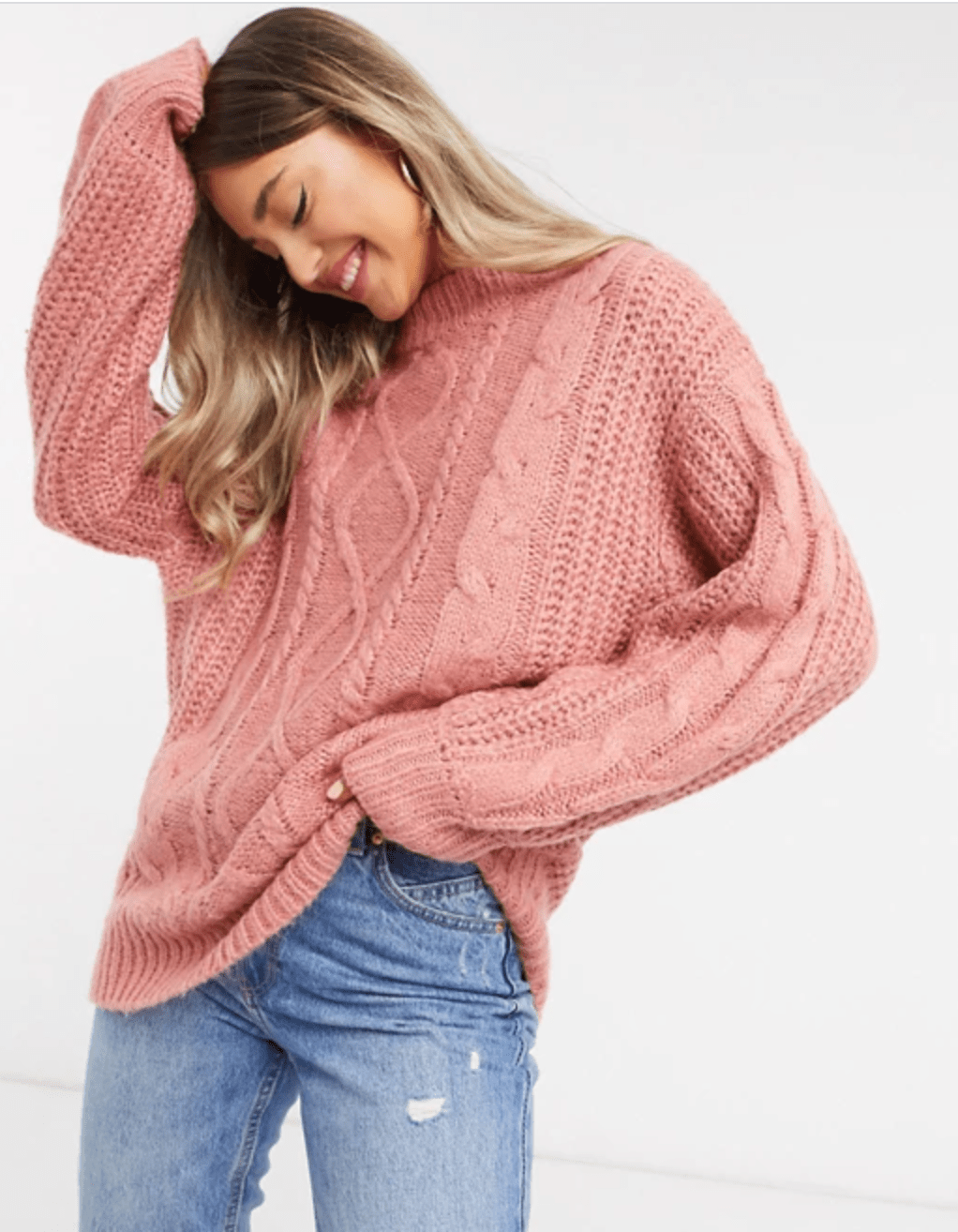 Brave Soul Tokyo Cableknit Sweater
$55
Shop it
ASOS
Keep warm all season long with this cool and cozy sweater—whether you're on your couch at home or out for a run.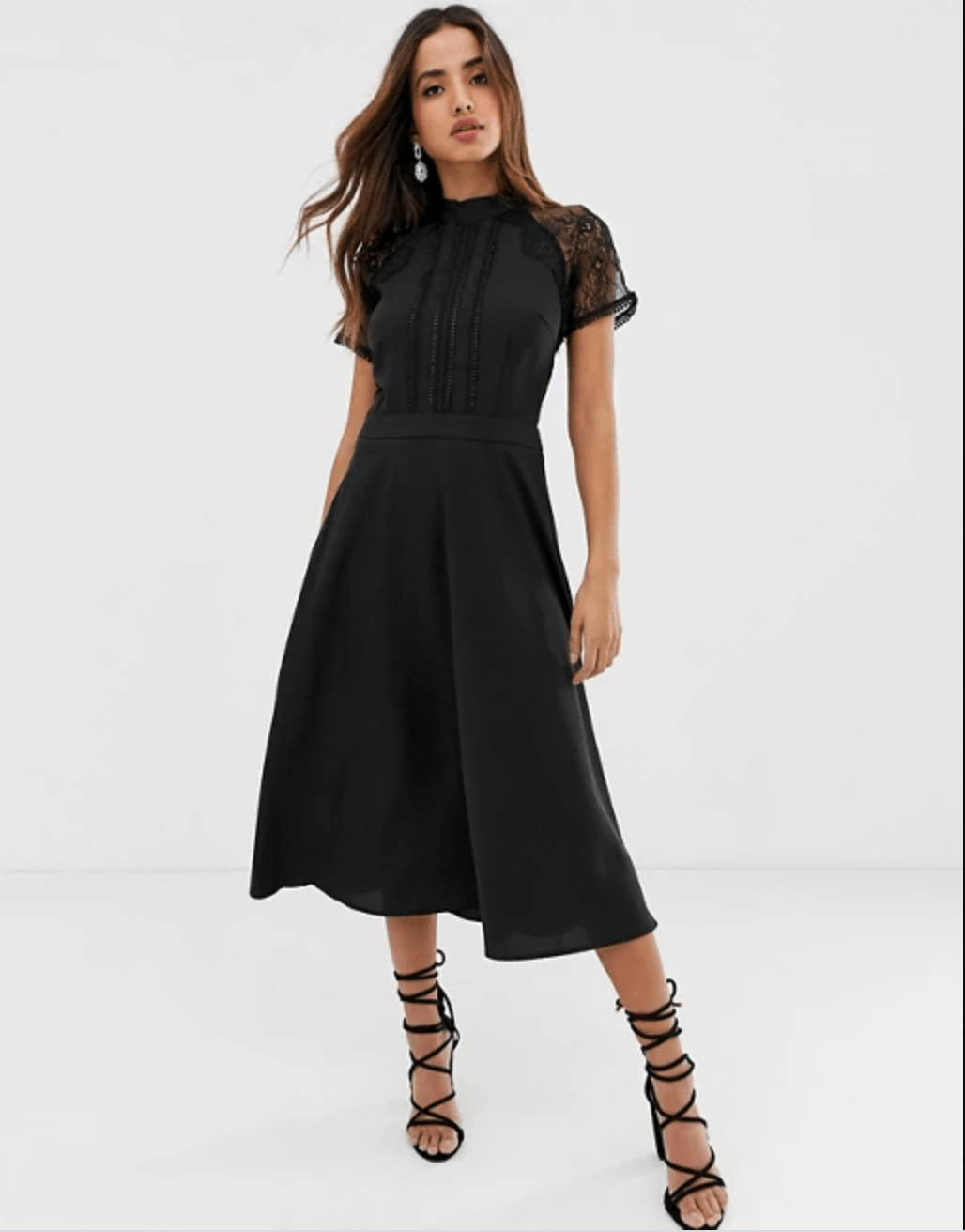 Liquorish A Line Lace Detail Midi Dress
$122
Shop it
ASOS
This luxe midi dress is the ideal closet staple for work or play. Dress it up with a cool pair of heels, or add a leather jacket for a low-key look.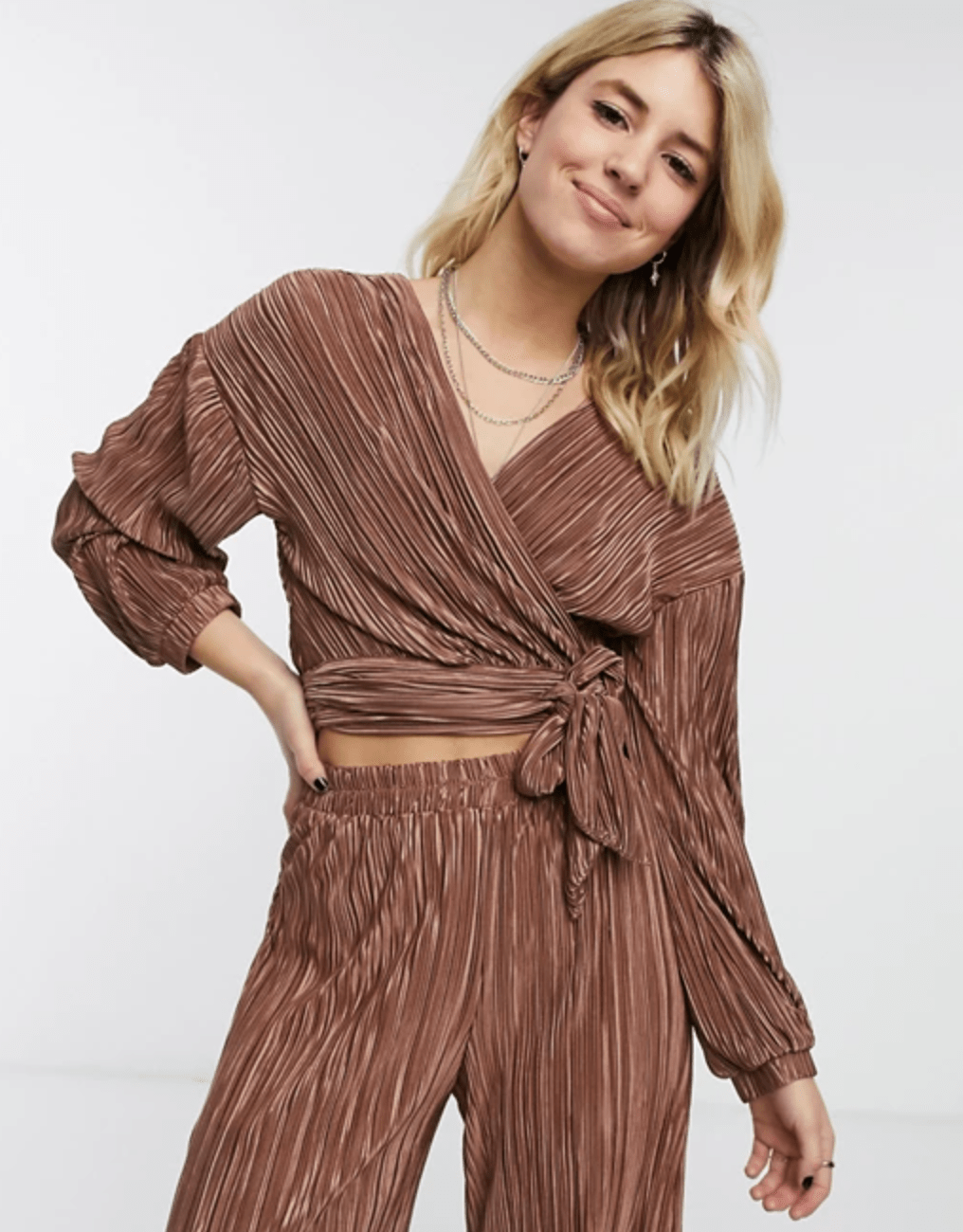 Moon River Plisse Set Top
$83
Shop it
ASOS
While we love this entire set, the simple tie top with blouson sleeves would look just as stylish with a pair of jeans.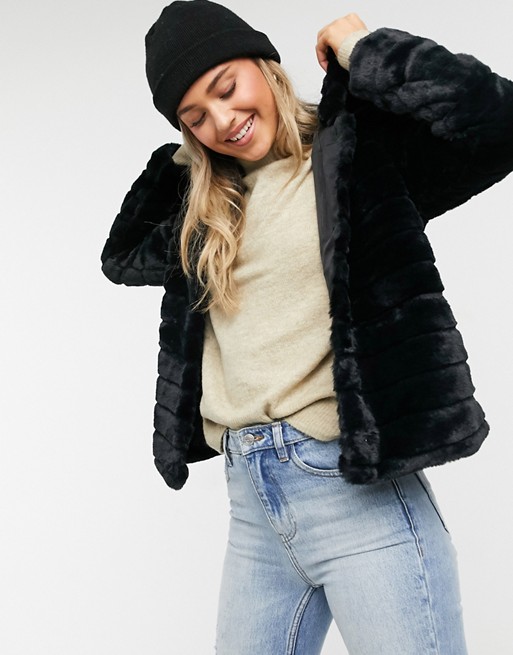 JDY Emily Faux Fur Hoodie Jacket
$89
Shop it
ASOS
This faux-fur hoodie is the best way to dress up any wintertime outfit.
Flounce London Basic Ribbed Roll Neck Long Sleeve Dress
$46
Shop it
ASOS
Layer this cozy sweater dress with a vest, jacket, and/or knee-high boots for a cold-weather ensemble that will keep you warm while looking super on-trend.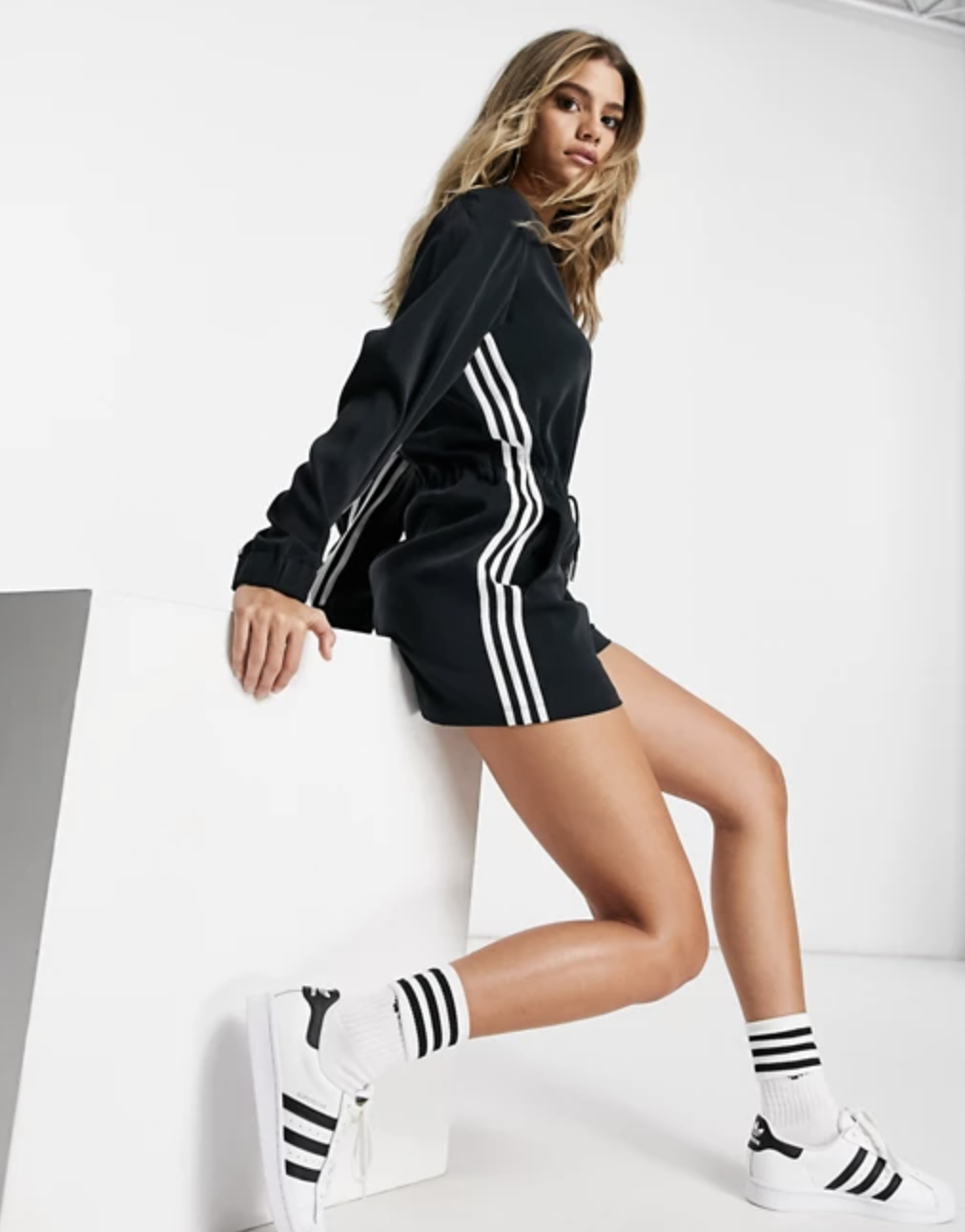 Adidas Originals Romper
$81
Shop it
ASOS
This easygoing romper is the ultimate WFH uniform.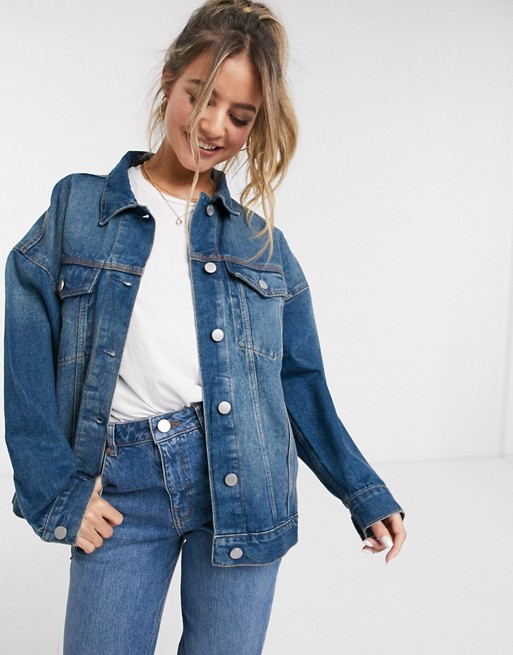 ASOS Design Oversized Demin Jacket
$56
Shop it
Everyone could use a solid oversized denim jacket, and with this Cyber Monday deal, the price is right.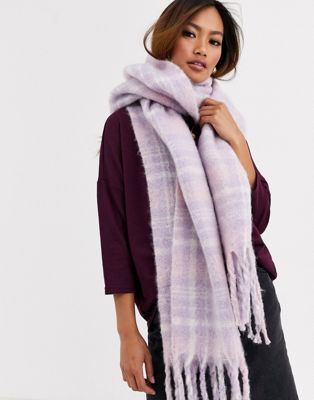 ASOS Design Fluffy Scarf
$29
Shop it
ASOS
Bumble up with this comfy, jumbo-sized scarf in a bright pop of color.