Asian fusion food mattered to me before white people discovered it
In elementary school, my go-to packed lunch was a pork-sung sandwich — known as mooyong in Thai — nestled between two slices of white bread slathered with mayonnaise. For me, it was my first understanding of Asian fusion cuisine, my Thai grandmother's method of delivering to me a familiar piece of Thai food using only the ingredients she had access to. It was a deeply comforting meal that I left behind in 2003 after my grandmother's passing and the relentless teasing that came with having such a foreign lunch. Comments varied, from "Is that hair in your sandwich?" to "That looks disgusting" to "What is that?"
This is where my skepticism with Asian fusion cuisine began. From a young age, I felt slightly ashamed of the food I brought to school — from "stinky" curries to "noodles that look like worms" — to the point that I begged my mom to make me roast beef sandwiches or buy me Lunchables. I swapped out the pandan and ube cakes I had during my birthdays for traditional vanilla and often cried during the weekends when I had to attend Thai school instead of going to the mall to take glamour shots with my friends.
It's a dark memory that resonates with many Asian Americans who wanted nothing more than to fit in with mainstream America. But what happens when your food is dressed up, transformed, and suddenly becomes mainstream America? It's baffling now that our foods, dishes once described as smelly and disgusting, are suddenly deemed "remarkable," "interesting," and "complex" (depending, of course, on who is doing the cooking).
Ultimately, it seems Asian fusion — or Asian cuisine in general — has become more widely accepted as white people have discovered pleasure in ethnic foods. Jonathan Gold has predicted that Los Angeles's 2018 food trends will include "everything Korean" and "Asian desserts." No longer are our dishes unseemly, but there's actually a growing hype surrounding them. Asian fusion has evolved from a method of survival to a palpable commodification of culture.
When a restaurant opens up and describes itself as Asian fusion, I'm skeptical but also intrigued. I wonder about their intended approach. Are they doing justice to this food and celebrating a culture they admire, or are they just using ethnic food in a lazy attempt to turn a profit?
The example I think of immediately is Hot Joy in Dallas, Texas, a restaurant described as "a clueless white-dude fantasy in which Asian identity and cuisine are reduced to a string of ironic clichés." With paper lantern lighting, a poised dragon puppet decoration, and a menu that jumped from ramen to pad thai to cheeseburger-stuffed egg rolls, it's apparent that thought process behind creating Hot Joy was to select the most obvious Asian tropes and whip them together. The result? A cartoonish and "fetishistic interior that… sees Asian-ness as a big goof, a fad," as the Dallas Observer put it in a scathing review. Owner Chad Carey had no problem tokenizing Asian culture at the expense of alienating Asian Americans — as long as he could use a quick gimmick to make money.
Carey's tone-deaf restaurant reminded me of a quote by writer Quincy Surasmith: "I think it's fine for people to make and enjoy foods from other people's cultures… The difference is how much you get to center yourself and take the spotlight in that practice."
After the Dallas Observer review made the rounds — paired with immense social media backlash — Hot Joy closed the doors of its Dallas location a mere three months into business.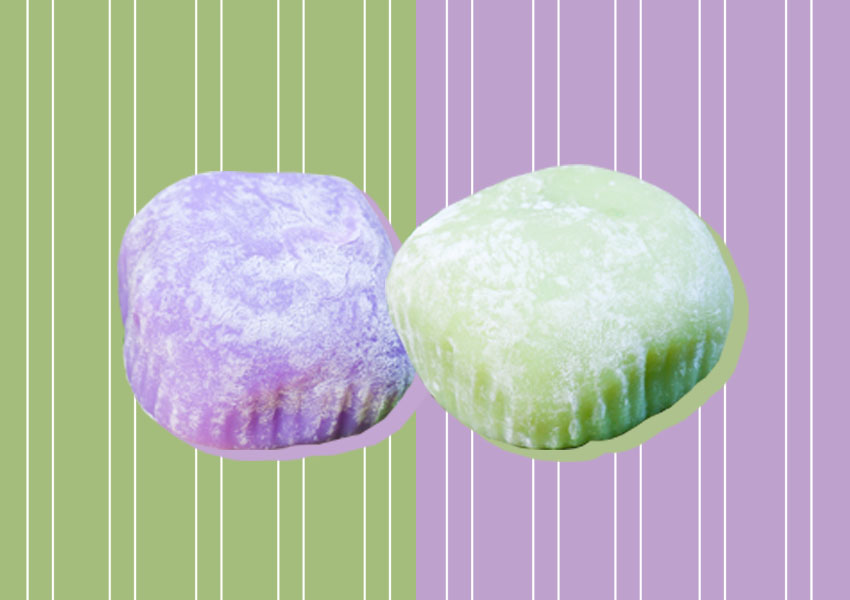 But Hot Joy isn't the only contender in the world of problematic Asian-themed fusion restaurants. It seems that there is a growing trend of white-owned businesses using Asian food (and Asians in the process) as a punch line to cater to more unaware or ignorant patrons. An Asian fusion restaurant located in New Zealand, called Bamboozle, recently sparked criticism for serving menu items, like "Chirri Garrick An Prawn Dumpring" and "Yum Ee Kouw Patt," that poke fun at Asian accents, playing off the crude stereotype of Asians mixing up their Ls and Rs when speaking English. Bamboozle wants to capitalize on Asian food while disrespecting its creators. The owner, Philip Kraal, defended his menu items, claiming them as "part of [the customer's] overall experience." That leaves me to wonder what experience he is trying to sell — and who suffers while he benefits?
Happily, not all is lost. The closing of Hot Joy and the growing outrage with Bamboozle show how much power our words, as well as our dollars, have. When we carefully do our research on the places we dine in and are more willing to support restaurants that do our food justice, we can make a difference in what is celebrated in the culinary world. This concept applies beyond food — it extends to every facet of our lives as consumers.
I am not at war with Asian fusion food. In fact, I find it extraordinary, unique, and delicious when done properly. Moving forward, it'd be foolish to think that there isn't a place for fusion food to grow and thrive in this social and political climate. Globalization, technology, and social media have made trying and learning about new foods more easily accessible. Different cuisines have been mashed together to create something new and exciting, and I'm happy to partake in trying these combinations of new blended flavors. But let's spend our hard-earned money at the restaurants that respect food and its fundamental tie to culture.
I think of Eddie Huang's reinvention of Chinese-Taiwanese food through Baohaus, which he first opened with his brother Evan in 2009 to "create a mouthpiece for social, cultural, and political issues." His Birdhaus bao is phenomenal: 24-hour brined fried chicken nestled between a pillow-y soft bao and served with crushed peanuts, lemon garlic aioli, and cilantro.
I think about the Thai-owned 50/Fifty Asian Fusion Cuisine, the restaurant I waitressed at in college, where owner Joyce Patra has dedicated her entire menu to her mixed-race son. Dishes like Ming's Wings (fried chicken wings glazed in a sweet-but-spicy rum sauce) and my personal favorite, Mandalay curry (a turmeric-infused coconut milk curry), highlight typical Thai ingredients while transforming them into entirely new flavors.
I think of Roy Choi, the Seoul-born, L.A.-raised chef, who was at the forefront of the Los Angeles food truck craze that began in 2008 with his iconic Kogi Truck. His kimchi quesadillas, short rib tacos, and my favorite — his blue moon mulita — have made Kogi an Asian fusion institution. Roy Choi has now built an empire of playful-but-delicious fusion foods, including spots like Chego!, Sunny Spot, and A-Frame.
I think about Louis Tikaram of E.P. & L.P., who combines his Fijian heritage with bold Thai, Chinese, and Vietnamese flavors in dishes that taste like pure magic. His food reminds me of my own grandmother's cooking but refined and innovative.
These creators, and the road they've paved with their food and identities, has improved my relationship with Thai food and its fusion components immensely. I now see that I'm allowed to be proud of dishes and ingredients that I was once shamed for.
I celebrate the stinky, fermented crab that makes som tum pack a pungent punch. I'll force friends into eating sticky rice with their hands, telling them to sop up the juices of grilled pork neck in the process for the best taste experience. And I'll even dabble in creating Thai fusion myself, using whatever ingredients I have in the fridge to develop something new: red curry fried rice, canned tuna and chili omelettes, pickled veggie rice porridge (though this is sometimes due to desperate hunger necessities rather than experimentation, but hey, whatever works).
At the end of the day, I can't dictate what people will cook and for whom. But speaking for myself, and those seeking an authentic Asian fusion experience, I'd rather indulge in food that has more meaning behind it — that tells a story that comes from the heart, like the mooyong sandwiches my grandmother crafted with love — than food whose creators are ready and willing to use Asian identity to churn out restaurant profits without recognizing the real, tangible flavors we bring to the table.