Asia Kate Dillon wore a #BlackLivesMatter hoodie to the 2018 Critics' Choice Awards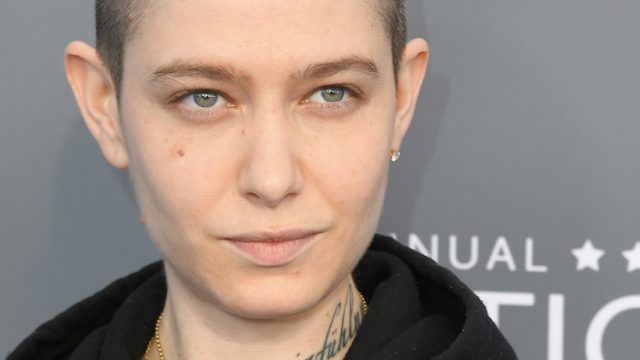 Red carpet fashion is more political than ever these days. The recent #WhyWeWearBlack campaign at the 2018 Golden Globes is is one example, but statement-making style isn't stopping there.
The most notable outfit with a political bent on the CCA red carpet? Orange is the New Black and Billions actor Asia Kate Dillon's #BlackLivesMatter sweatshirt at the 2018 Critics' Choice Awards, where they were nominated for Best Supporting Actor in a Drama Series for Billions. The actor sported a black hoodie with the slogan printed in orange across the front. It was a simple, yet impactful way to call attention to the Black Lives Matter movement, which has been doing vital work to combat police violence against people of color for years.
According to the official Black Lives Matter website, the organization began in 2013 when "three radical Black organizers — Alicia Garza, Patrisse Cullors, and Opal Tometi — created a Black-centered political will and movement building project called #BlackLivesMatter. It was in response to the acquittal of Trayvon Martin's murderer, George Zimmerman."
Sure, wearing a sweatshirt is a small gesture compared to donating money or actively protesting — but we hope that more celebrities like Dillon will begin using their platforms to call attention to issues experienced by marginalized groups in this country. It is, sadly, rather rare for celebrities to speak out about issues like systemic racism and sexual harassment. Hopefully, in this new political era, that's beginning to change.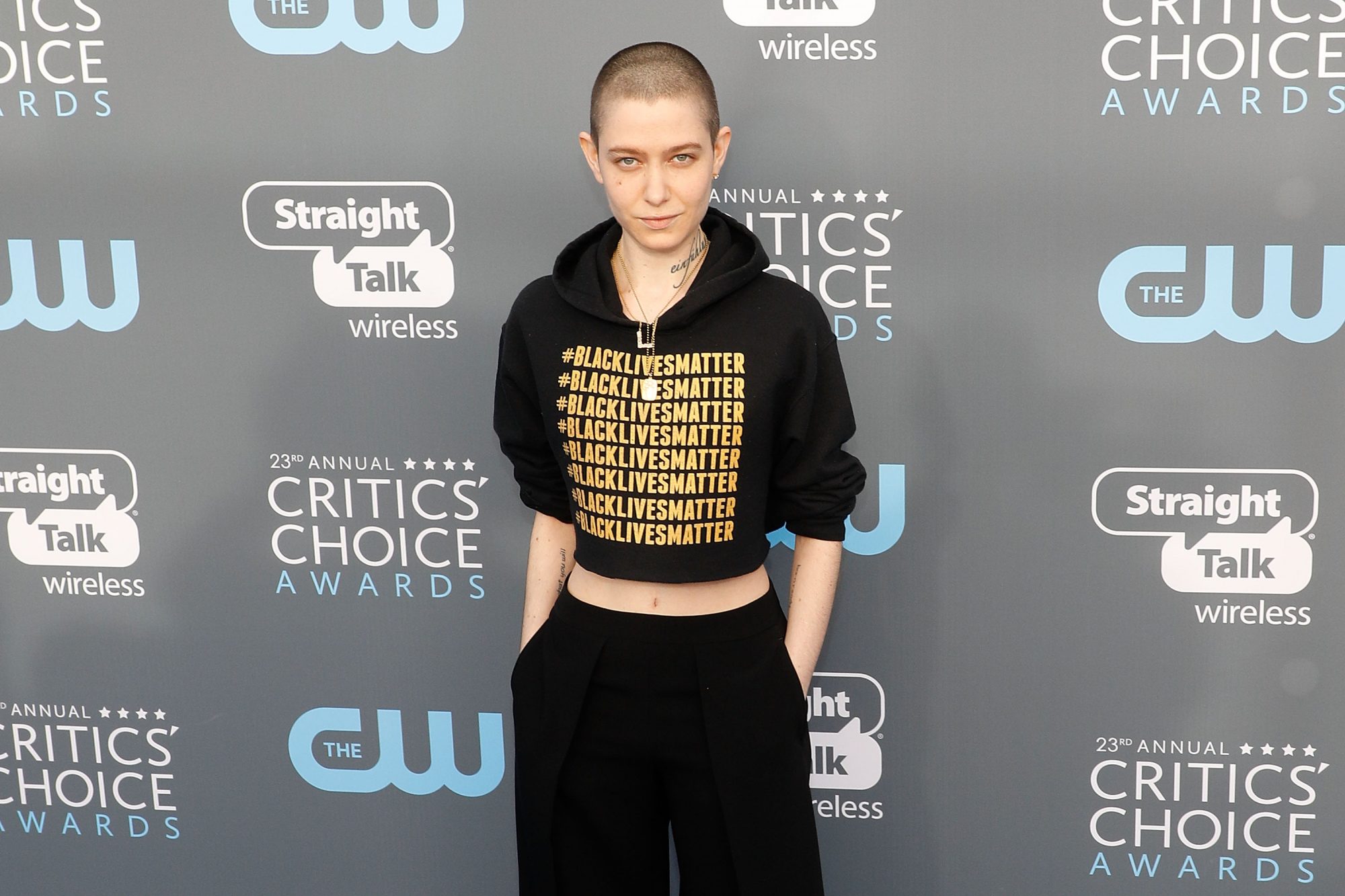 As PopSugar points out, the fact that the actor "didn't opt for traditional red carpet formalwear" makes this political clothing stand out even more.
In addition to their role on Orange is the New Black, Dillon stars on the show Billions as Taylor Mason. According to Variety, "Taylor is the first major non-binary role on American series TV." Dillon spoke about the CCAs important decision to not assign nominations based on gender categories on Instagram:
https://www.instagram.com/p/Bd1j7ValqnL
Congratulations to Dillon on their nomination. Talk about making history!