Here's how Ashton Kutcher tricked you into thinking he wasn't getting married to Mila Kunis on their big day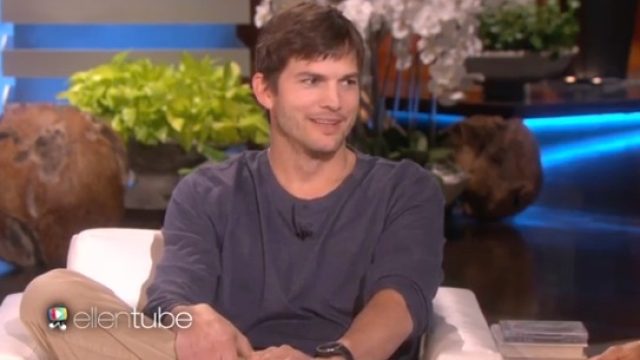 Ashton Kutcher and Mila Kunis got married last July. If this is the first you're hearing about it… surprise! The couple has done a really good job of keeping it a secret.
Today on Ellen, Kutcher finally opened up about his top secret wedding to Kunis (and about his 17-month-old daughter Wyatt, who loves dancing to The Wheels on the Bus and does a mean Nae Nae). He made a good case for wanting to keep the wedding a secret (aside from it just, you know, being none of anyone else's business).
"It was a ninja effort," he told Ellen. "We really didn't want helicopters at our wedding and it's a legitimate concern. So, I was posting things on social media that were in different locations to avoid the helicopters because we didn't want to be, like, screaming our vows at each other."
Makes sense.
Here's Kutcher finally talking about the big day: