Ashton Kutcher revealed the strange story behind his son's name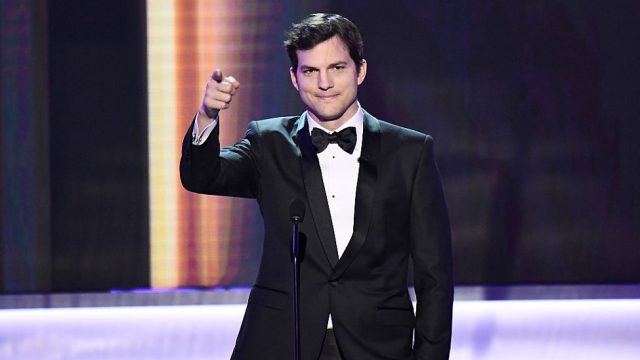 Be prepared to hear about a lot of new moms naming their sons Dimitri in the near future, as it's the name that Ashton Kutcher chose for his son. Both Kutcher and wife Mila Kunis kept things pretty much under wraps for the birth of their second child, which is admirable. But, uh — that means that we're completely tuned into stories when we manage to hear them.
Kutcher shared the story on The Ellen DeGeneres Show, where he also admitted that during his last appearance, he was totally terrified of accidentally spilling the news about Kunis's pregnancy.
"I was afraid I was going to come out here and spill the beans—because I have a tendency to do that...It got disconcerting," he admitted.
But now? Now he can talk about Dimitri all he wants. And the story of his name is especially intriguing.
https://www.youtube.com/watch?v=ERsr0JoyqWM?feature=oembed
It turns out that Kunis suggested the name at the same time she made a prediction about the election.
Both happened to come true.
"Mila turns to me and says, so, I think Donald Trump is going to become president, and I think that our baby's name is Dimitri," Kutcher said.
Kutcher admitted that at the time, he was so taken aback by the Trump statement that the "Dimitri" factor didn't totally sink in. It was only later that he re-remembered the full conversation, and the name Dimitri stuck. In his eyes, Kunis totally predicted the future twice that day.
"Everything Mila said is right," Kutcher said with passion. "But she's my wife, so that's just what it is, everything she says is right."
Now, that's true love.