Ashley Tisdale dealt with Twitter body-shamers with intelligence and grace – but she shouldn't have to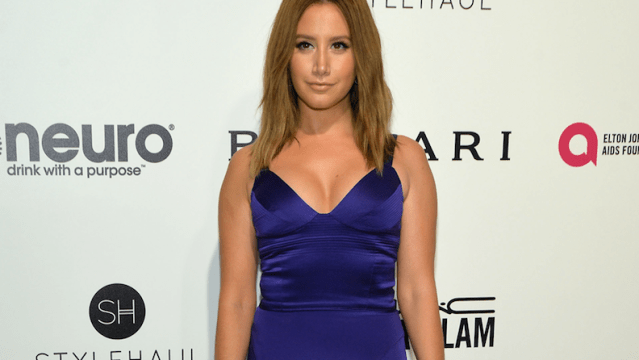 In case you ever wonder whether or not you should message an actor to ask her if she's sick or pregnant after you see a photo of her that concerns you, just don't even go there!
And Ashley Tisdale sent fans this message loud and clear on Monday after (gorgeous) photos of the 31-year-old actress enjoying Elton John's Oscar party hit the internet. Apparently, the below image was enough to leave some fans concerned that Tisdale is not okay, so they messaged her to ask her if she is expecting.
This is not a joke.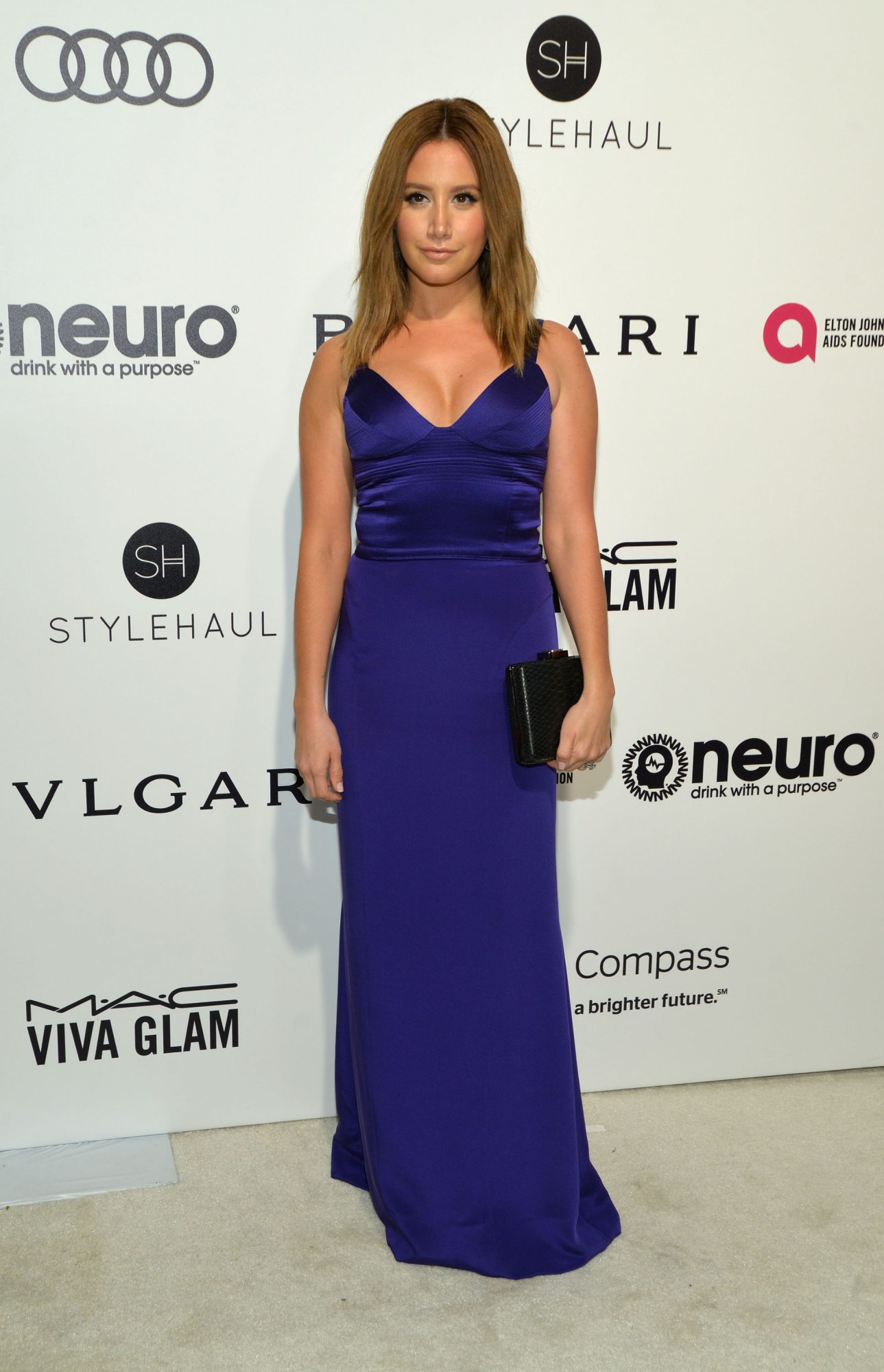 "The pressure to being perfect is a struggle," Tisdale tweeted in response, because of course the celebrities you send rude, body-shaming messages to are actual human beings who read that crap.
No I'm not pregnant, I'm just happy and haven't been strict on my diet but thanks for the reminder."
One of the fans who made a "pregnant" comment quickly apologized, but still — can we all collectively make an effort to stop commenting on actresses' bodies, both in person and on the internet, in 2017?
As someone who A) is the same age as Tisdale and B) also tends to gain a few lbs when she's happy then shed them as soon as she's stressed, I totally get what Tisdale is talking about. But I don't have to explain my small weight fluctuations to strangers on the internet, because I never starred in High School Musical. (ASIDE: This is the first time in my life I've felt happy about the fact that I didn't star in High School Musical. That movie is a gift.)
The body-shaming conversation has been going on for years now, and it's honestly getting exhausting. I'm sure Tisdale's fans meant no harm, and I'm grateful that she spoke out on how tough it is to maintain a Hollywood figure — but I'm also angry for her that she had to. Can't we let this smart, gorgeous, funny, talented, happily married woman show up to a party without reminding her that her body is a commodity? Can't we let famous women eat human foods made for human people without asking them if they're pregnant?
Apparently not yet, but as more women like Tisdale speak out, I'm hopeful for a better, happier, slightly fuller-figured tomorrow.