Ashley Tisdale and her husband covered "Still Into You" by Paramore and it's the cutest thing ever
Sometimes, celebs get in the mood to record killer cover songs and we're always all ears, especially when there's some good old-fashioned romance thrown into the mix. As MTV reports, Ashley Tisdale and her husband covered "Still Into You" by Paramore, and oh you guysss, the couple's rendition is too sweet for words.
With some assistance from her husband Christopher French, Tisdale decided to give her fans what they've been asking for (more music, please) with the pair's low-key acoustic rendition of Paramore's upbeat 2013 original, which she referred to as "one of our songs." *Cues collective awwwing*
Lucky for us, this is the first of many more musical performances to come from Tisdale courtesy of her newly introduced Music Sessions, and needless to say, we're already looking forward to the next song.
https://www.youtube.com/watch?v=r_sh_0-0b24?feature=oembed
So, maybe it was the soft lighting, or the way Tisdale stares at French with such longing and admiration, but this performance instantly turned us into mush. We have no choice but to softly rock back and forth and hold ourselves because the couple's subtle interaction is doing a number on our feels.
Oh, and this little face she gives him at the end has us WEAK.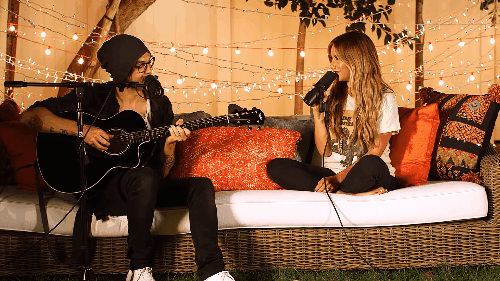 *Sighs and cries softly* BRB, we're off to watch again, this time with some Kleenex.