Ashley Tisdale absolutely serves sultriness with this cover of Britney Spears' "Toxic"
We love hearing new interpretations of our favorite songs, which is why we can't get enough of Ashley Tisdale's cover of Britney Spears' "Toxic."
You might not be aware, but Ashley Tisdale has been sharing super adorable videos on YouTube of her and her husband, Christopher French, performing some of our favorite songs. The couple have previously lent their talents to Paramore's "Still Into You" (it's SUPER cute btw), and Tisdale even invited her bestie and former High School Musical cast mate, Venessa Hudgens, to join her to sing Elle King's "Ex's and Oh's."
Now Ashley Tisdale and Christopher French have decided to cover one our fave songs of all time: "Toxic" by Britney Spears.
The stripped back version of BritBrit's iconic pop classic adds even more sexiness to the song, with Tisdale's light and airy vocals serving up some extra sultriness.
"I'm so excited. I grew up with Britney Spears and 'Toxic' is one of my favorite songs, so I'm really excited fro you guys to hear this." Tisdale said before the performance.
https://www.youtube.com/watch?v=PfR6oYLQBR4?feature=oembed
We love the soft, acoustic vibe that Tisdale brings to this cover. What's more, can we talk about the way that the couple are just obviously SO hot for each other that they can't stop sneaking glances each other's way. It's SO DARN CUTE, right!? We don't know whether it's the soft lighting, the lovely candles, or the lovely acoustic music, but we're being hit right in the feels with this one. It's just so adorable. Also, look at this cute AF look that Ashley gives Christopher at the end of the video. Ahhh…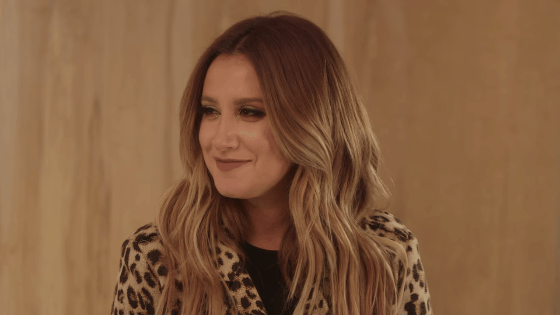 We seriously can't get enough of this cute couple, and we love seeing what songs they're covering. Whether it's Britney Spears, Paramore, or her own original material, it's so great to see Tisdale playing around with YouTube and expressing herself along the way.