Ashley Greene is married, and her wedding dress is a sheer floral dream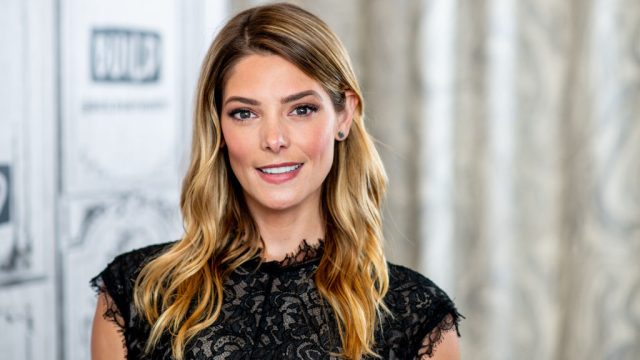 Besides the long sunny days and warm nights, what we also love about this time of year is wedding season. While the cost of weddings has skyrocketed and the planning process can make anyone go crazy, there's nothing better than seeing the final result. We especially love seeing what the bride wore. This summer has already given us so many elegant gowns: Who could forget Meghan Markle's simple but so elegant royal wedding dress? Or Rose Leslie's long veil? And now, we have yet another beautiful dress from Twilight star Ashley Greene.
On Friday, July 6th, Greene married Paul Khoury in a scenic outdoor location in San Jose, California. Besides the beautiful setting and celeb guests (including Robert Pattinson, Brittany Snow, Lauren and Aaron Paul, and Evan Ross and Ashlee Simpson-Ross), we can't get over Greene's gorgeous reception gown. While we're still waiting to see photos of the bride's actual ceremony dress, which was designed by Katie May, we were fortunate enough to catch a glimpse her reception gown, and it's stunning.
Designed by Windi Williams-Stern of Studio Unbiased, the sheer dress is a vision of perfection. This is one of those dresses you could stare at for hours, gawking at the head-to-toe details. Between the low cut back with a long train, sheer material, and 3D floral appliqués, we're pretty speechless.
Greene told Brides.com that selecting Williams-Stern as her designer was a no-brainer since the two have worked together in the past.
"She's my magician. I've worked with her for over a decade for anything I do on the red carpet," Greene said. "She created a masterpiece for me, and I can't wait to dance the night away in it!"
If this is what Greene's reception gown looked like, we can only imagine that her ceremony dress was just as ethereal and breathtaking. Congratulations to the happy couple.