An Ashley Graham ASMR video is totally a thing that exists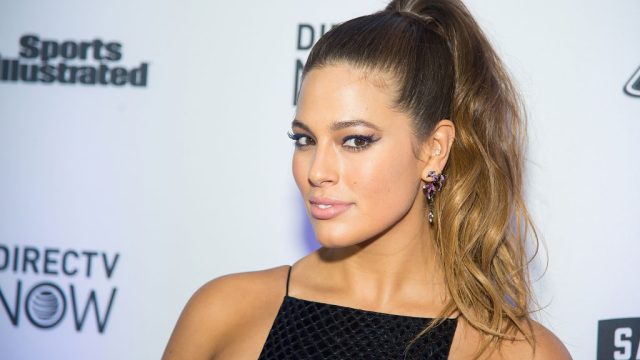 Shhh…Turn up the volume and listen closely, or you'll miss Ashley Graham's sexy, hushed ASMR voice.
If you've ever dreamt of listening to the body-positive activist whisper in your ear, then today's your lucky day. Ashley's the latest celeb getting raspy for the ASMR trend — AKA autonomous sensory meridian experience, or that back-of-the-neck tingly feeling you get when someone whispers closely to you.
In the quick video shoot for W Magazine, the model approaches a topic that's near and dear to our hearts: talking candidly (and proudly!) about cellulite.
"So I'm a self-proclaimed body activist, and I actually talk to you girls about loving the skin that they're in," Ashley whispers into the camera. "I talk about things like cellulite!"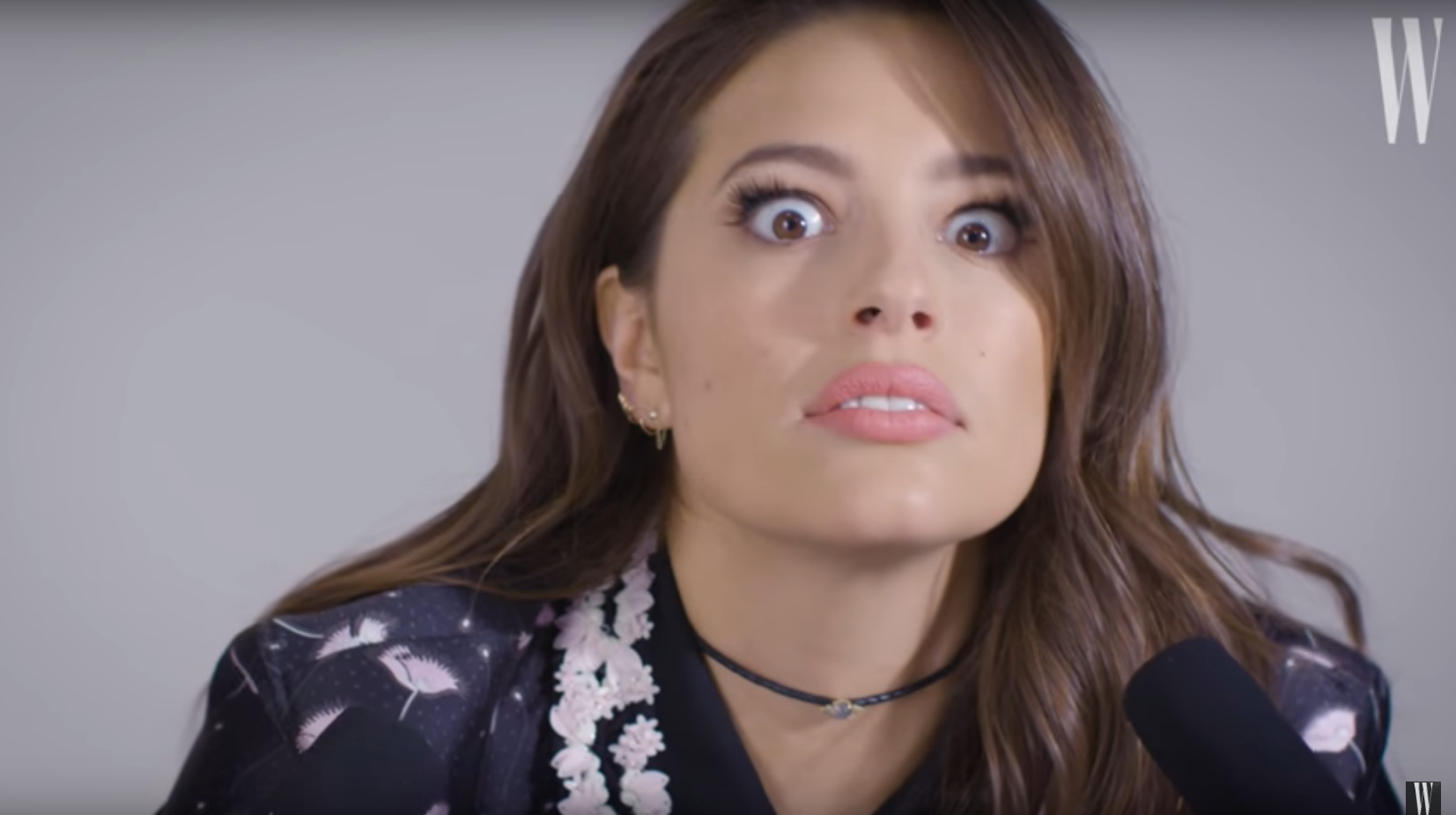 Pause for dramatic effect — and Ashley's super sarcastic eye-pop.
"Some people actually have a really hard time saying the word cellulite, but I really don't mind saying it. In fact, I don't even mind posting it on Instagram and not retouching it. You should try it some time."
But in true Ashley-style, the supermodel keeps it light by breaking down a few of her other favorite topics to dish about in her sultry, hushed voice. Like Starburst. And whipped cream. And York Peppermint Patties. ~Nommm.~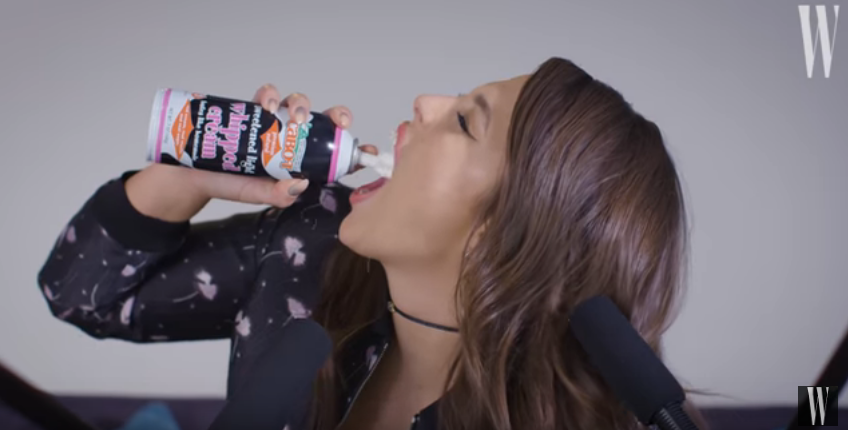 Whipped cream straight to the mouth? She may have been doing it for the sake of making sexy sounds for the ASMR video, but hey, more power to you sister!
Okay — so Ashley does take a turn for the sillier in the props department, including stroking the mic with a makeup brush and humming some American Idol-worthy tunes. But in all seriousness, we totally love the message behind this video. She's one badass, body-positive chick, and we'll take any opportunity to listen to her speak her mind.
https://www.youtube.com/watch?v=QJpDS99lpVg?start=13&feature=oembed
Even if speaking her mind is in a really sexy (albeit a little weird) ASMR voice.