Ashley Graham wore bagels as a bra in this topless Insta pic, proving she can pull off anything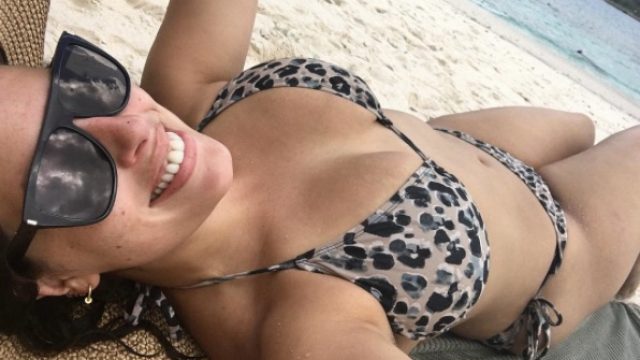 There are so many reasons to get behind the amazing Ashley Graham, and the most important is that she's always showing off major confidence in a surprising way. And today's dose involves snack food!
Yup, Graham got topless with bagels in the kitchen, using the baked good as a bikini top of sorts. That's right. BAGELS. As in, what you maybe had for breakfast this morning. This advocate for body positivity never ceases to amaze us. She effortlessly flaunts her stuff in this quick little video from Glamour fashion editor Jillian Davison.
Ready to check it out?
https://www.instagram.com/p/BR5s3flADoS
It's official: This girl is an unstoppable force!
She can do anything, and the bagel bra is yet another example of how comfortable Graham is with herself and her body. Oh, and also a reminder that she has a kickass sense of humor!
If you scroll through Graham's Insta account, the hashtag Beauty Beyond Size appears in the description and her album is almost entirely devoted to happy body snaps. If she's not boxing, she's running. If she's not posing for Sports Illustrated, she's posing for Vogue. Other times, she's posting no-makeup selfies, or celebrating cellulite. Because it's all normal body stuff that we should OWN.
Oh yeah, and Graham also created a Swimsuits For All collection, because she understands that we come in all shapes and sizes. Did we mention she was unstoppable and always looking out for other people?
Thanks for being YOU, Ashley.