Ashley Graham and husband Justin Ervin shared their first family photo with their newborn son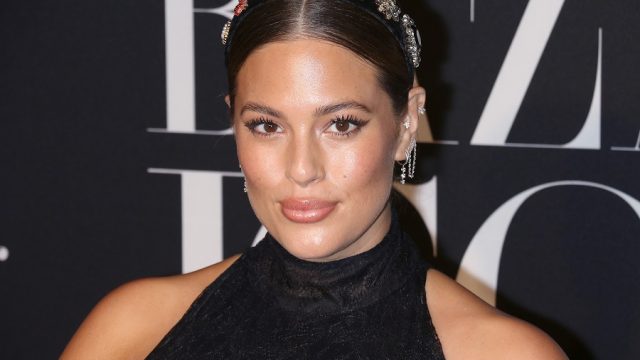 Updated: February 5th, 2020
Ashley Graham and Justin Ervin are officially a family of three, with their newborn son Isaac making his official Instagram debut yesterday, February 4th. Isaac was born on January 18th, but the couple remained private for days afterward, enjoying their time with their first child. Now, they've shared a glimpse into their new little family with us.
Yesterday, Graham posted a vulnerable photo to Instagram of herself breastfeeding Isaac while Ervin rested his head on her shoulder and his hand on Isaac's head, looking down at their baby's face. It's a raw and personal moment, but did we expect anything less from the model who always keeps it real?
She captioned the post, "I remember holding Isaac for the first time and telling Justin, 'Now we're family forever' I have so many reasons to be grateful; all of the love and support from this amazing community, an incredible husband, and a beautiful baby who has opened my eyes to just how amazing this world really is. @mrjustinervin and Isaac, thank you for being my favorite @prettybigdealpod guests so far ❤️"
We can't wait to see more moments like this unfold for the brand new family. We have a feeling Graham will keep sharing vulnerable photos, and we're here for it.
Updated: February 4th, 2020
Not only did Ashley Graham and husband Justin Ervin just reveal their newborn son's name on a February 4th episode of Graham's podcast Pretty Big Deal, but they also introduced him to the world in an emotional video where they detailed the birthing experience. Oh, and they shared the first adorable photos of the infant on Instagram. Lots to unpack here—let's get into it.
First, the sweet video and photos. Although we've yet to catch an up-close look at Isaac Menelik Giovanni Ervin, born on January 18th, we did see him clad in a camo outfit while his parents held and gushed over him in the emotional video. The couple detailed the entire experience of labor and birth on Pretty Big Deal, and Graham held back tears as she described how Ervin supported her during pivotal moments.
"Seeing you with tears in your eyes saying, 'I can see his head,' gave me so much strength to just push him out and I really needed that," she said. "Literally, a moment later, we sat back. He was on my chest and he was looking you in the eyes…And I said to you, 'We're a family forever now.'"
In a pair of sweet photos that Graham posted on Instagram yesterday, February 3rd, we see the model holding Isaac's tiny hand.
"At 6:00PM on 01/18/2020, we welcomed 7lbs 5oz of love into our world. Meeting our son has made our hearts incredibly full and we can't wait to introduce him to you on @prettybigdealpod tomorrow..." she captioned the post.
Could this get any cuter?
Now, we have to know the story behind that name, Isaac Menelik Giovanni Ervin. It might be a mouthful, but it's one meaningful baby name.
Graham and Ervin explained the inspiration behind each name on Pretty Big Deal. Apparently, Ervin began brainstorming names for his future son with his sister way back in middle school, and he landed on Isaac, so that was a done deal to start. Next, Menelik was the name of the first emperor of Ethiopia, the song of King Solomon and Queen of Sheba. The name means "son of the wise" and the couple was inspired by this during a trip to Ethiopia. Finally, Giovanni is the Italian version of John, which is the name of both Graham and Ervin's grandfathers, and the couple wanted to give a nod to Ervin's Italian roots. In the video, Ervin explains the multiple names by saying, "Everything in his name is pointing to legacy."
Watch the full video of the giddy new parents below.
We're so happy for Graham and Ervin, and can't wait to hear more from the new mom and dad. But for now, we hope they're just relishing their time with their first little one.
Original Post: January 21st, 2020
The big day finally arrived for Ashley Graham and her husband, Justin Ervin. Yesterday on Instagram Stories, Graham revealed that on Saturday, January 18th, their first child, a son, entered the world. The supermodel waited a few days to share the news, and needless to say, we're all so happy for this brand-new little family.
"At 6:00pm on Saturday our lives changed for the better," Graham announced in a January 20th Instagram Story and corresponding tweet. "Thank you for all your love and support during this incredible time."
She also revealed her son's birthday ("1.18.2020") and tagged Ervin in both posts.
We cannot wait to meet Baby Graham-Ervin as soon as he's ready to make his social media debut. Something tells us he's going to be absolutely adorable.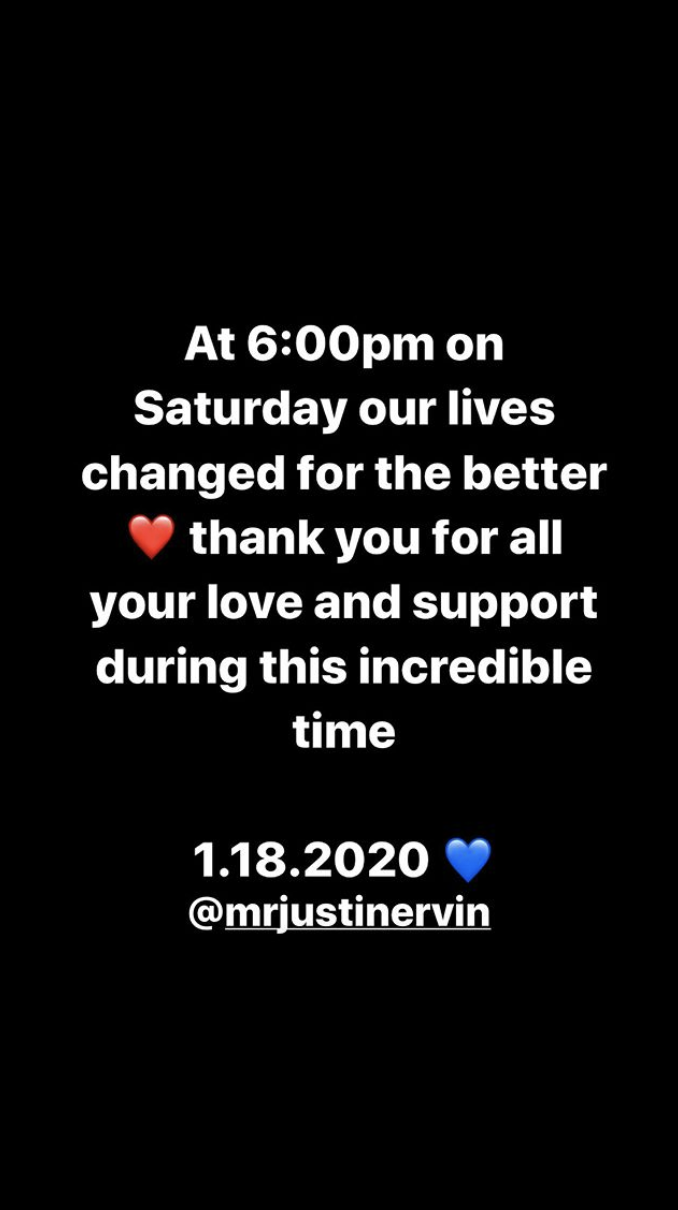 The replies to this tweet are filled to the brim with congratulatory sentiments. What can we say? We all love when our favorite celebs become new parents.
Graham has been a beacon of self-love and body positivity throughout her entire pregnancy.
She's been all about posting un-retouched images of her baby bump, stretch marks, and cellulite. We feel as though we've been giving her a continuous standing ovation for the past nine months—it's what she deserves.
Her candidness reminded the world that pregnancy changes a person's body, and that change can be difficult, but it doesn't necessarily have to be a bad thing. Not only is there more to love, but pregnancy asks people to be kinder to themselves and learn to love different versions of their bodies.
Now that baby has arrived, we're anxious to see even more post-pregnancy self-love posts from Graham in the coming weeks and months. And her prior openness on social media tells us that Graham won't hold back in discussing the cons about motherhood just as much as she appreciates the pros.
Congratulations to Graham and Ervin!