Ashley Graham just shared a photo of herself giving birth to celebrate female power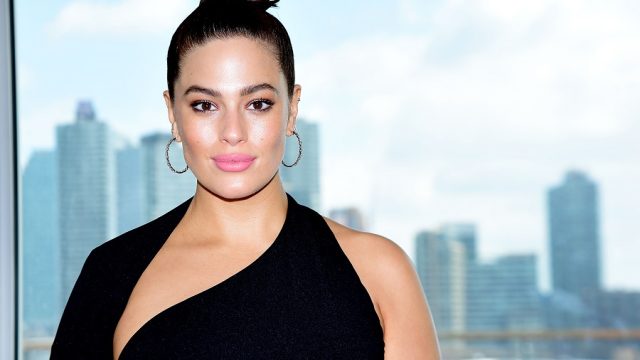 Ashley Graham just hit us with another impactful photo on Instagram. The model and new mom is known for baring it all on social media, always embracing her stretch marks, curves, and everything in between. Graham is constantly celebrating her body and encourages others to do the same by sharing unfiltered photos and videos with the world. Yesterday, March 8th, was no different, as the star posted perhaps her most raw photo yet: Herself during labor.
Graham gave birth to her first son, Isaac Menelik Giovanni, on January 18th. Since then, the model has continued her candor on social media by opening up about her postpartum experience. In honor of International Women's Day yesterday, the star decided to share a photo that celebrated her strength as a woman. The labor photo shows Graham experiencing the extreme pain that comes with giving birth, which many moms can relate to. It's intense, emotional, and intimate.
Graham captioned the photo, "This is the face of my greatest strength. The greatest pain I've ever known and the greatest accomplishment that I've ever achieved. On this International Women's Day understand that despite whatever pain or trial we have all experienced as women, we are also strong, powerful and capable of accomplishing greatness. Happy International Women's Day! Let's all celebrate our, and each other's strengths today."
The raw photo garnered many supportive responses from celebrity friends and fellow moms. Amy Schumer commented, "This pic made me cry", Olympic skier Lindsey Vonn wrote, "You're a badass!!!! Love this!!!????❤️", and 13 Reasons Why star Katherine Langford responded, "You're amazing ❤️".
Graham has been totally transparent about the ups and downs of motherhood since giving birth to her son Isaac.
She has posted photos of herself breastfeeding and changing diapers, and has even admitted that she's been wearing diapers herself during her postpartum journey. She recently posted a video of herself breast pumping in an Uber in New York City. She captioned the photo, "Use to answer emails on my uber rides, now I pump before my breasts explode??"
Having the time and a place to breast pump is a huge battle for many new moms, and this honest video of Graham tells fellow mothers struggling that they're not alone. On February 28th, the model also posted a photo of her changing Isaac's diaper in a store, because no bathrooms were near. She captioned the photo, "Sh?t just got real! First diaper blow up while running errands with no restroom in sight! Thank God I remembered to put the changing mat in the diaper bag!!!"
Graham's honesty throughout her pregnancy and now during her experiences as a new mom is refreshing to see in a world of filtered photos. If we know anything about Ashley Graham, there's a lot more candor coming, and we can't wait to keep cheering her on.