Ashley Graham couldn't get a designer to dress her for the 2016 Met Gala
The Met Gala is the night for fashion. It's when models and celebrities find themselves at the Metropolitan Museum of Art on the first Monday in May to celebrate the fashion world's past and future. But like most fashion events, you have to be invited, and you also have to find the perfect outfit to wear. While it's easy to imagine someone like Ashley Graham wearing whatever she wants, the model still had to skip the 2016 Met Gala because she couldn't find a designer to dress her.
Wait, what?
https://www.instagram.com/p/BXfeL_ulwGi
In an interview with The Cut, Ashley talks about the ups and downs of being a plus-sized model. While she's helping to change the narrative about the unhealthy expectations that come with deeming sample sizes as the normal, the world is still learning to accommodate women who aren't straight sizes.
Case in point: The 2016 Met Gala, which Ashley did not attend because no one would dress her.
https://www.instagram.com/p/BXeYPQkFD0C
Although she was "on hold," which means she didn't officially have an invitation, it wasn't this designation that stopped her from attending the event. She says she didn't have the right designer relationships she needed to secure a gown for the event. Since she's not a sample size, designers have to custom-make gowns, which requires extra work and preparation. As Ashley says of the Met Gala, "You can't just show up in jeans and a T-shirt."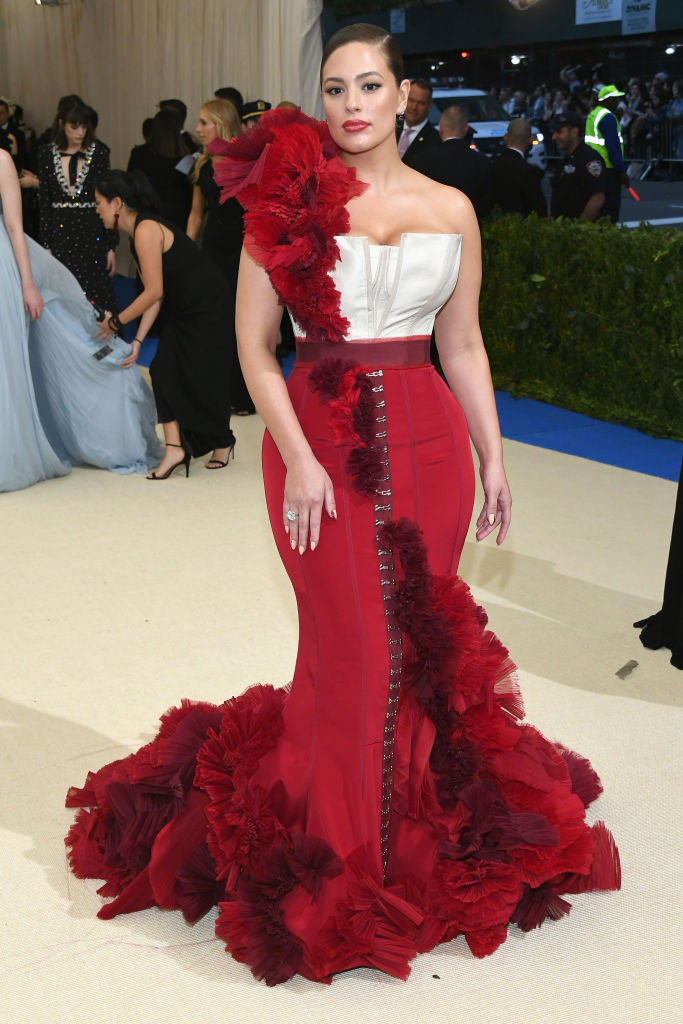 Thankfully, Ashley has since been able to attend the Met Gala, where she stunned this past May in a couture gown from H&M. While we're upset that she had to go through what she did, we're thankful that she's paving the way for a more inclusive and representative fashion industry — one Met Gala at a time.