Ashley Graham clapped back against an ignorant troll who implied she doesn't work out
Model Ashley Graham is known for using her platform to advocate for body-positivity and the inclusion of all body types in the modeling industry. And unfortunately, that sometimes means dealing with negative trolls. The good news is, Graham is a pro at social media comebacks. and the model recently shut down an ignorant assumption from an Instagram commenter.
Yesterday, August 29th, Graham posted a few behind-the-scenes photos to Insta from a Dior underwear shoot. She was clearly enjoying herself, rocking soft waves and making goofy faces for the camera. But one Instagram user took the opportunity to mock Graham's body, implying that her curvy build means she doesn't exercise.
"We thought you work out," the user wrote in a comment captured by @commentsbycelebs.
Graham's retort was simple and to the point, but it still packed a punch.
"Girls with cellulite and rolls can't work out also?" she wrote.
As Graham pointed out, people of all body types can and do work out. "Fitness" has no one look. Other users applauded Graham's clapback, sharing their own stories about dealing with misconception around exercise and body-type.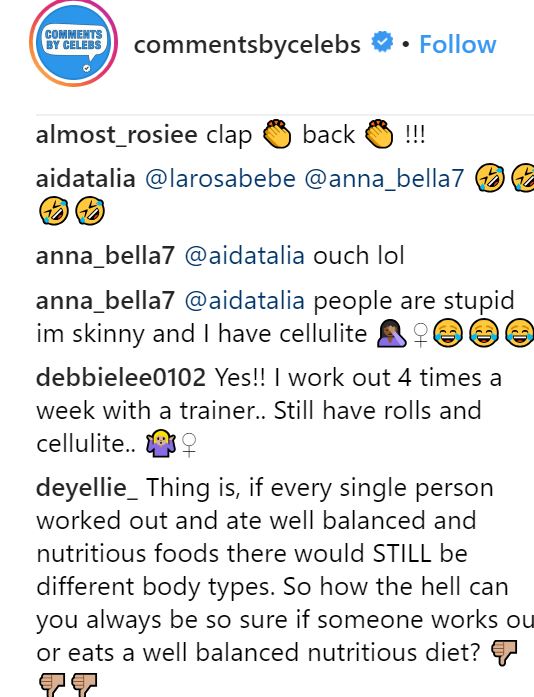 Graham has always been open about her fitness routine. In June, she ran her first 5K and documented it on social media.
Plus, she's never been ashamed of her cellulite—nor should she be!
Bodies—including fit bodies—come in all shapes and sizes. Thank you for the important reminder, Ashley.