Ashley Graham had the best response to a fan who said she looked pregnant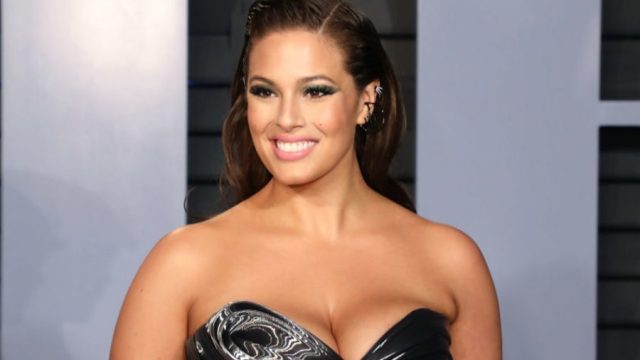 Model Ashley Graham has long been a trailblazer for size inclusivity in fashion and modeling. In addition to advocating for more curvy models on runways, she's also spoken candidly about the struggles she faces as someone who's considered "plus-size" in an image-obsessed industry. So it seems only natural that Graham wouldn't tolerate unsolicited comments about her appearance — which she expertly proved when she clapped back at an Instagram user who posted about her body.
On July 17th, Graham shared a carefree vid of herself dancing in a swimsuit. She used a butterfly filter and wore chic aviators, giving off chill summer vibes. But one user then posted an extremely unsolicited comment, saying that the model was "looking good," but adding, "Baby bump" with a smiley face. (Graham is not pregnant, btw.)
Here was the original post:
In her deft reply, captured in a screenshot by @commentsbycelebs, Graham did not mince words.
"@magbody that's just called fat," she wrote.
Several other users rushed to defend Graham, with some pointing out that body fat is 100% normal. User @komilster summed it up best, writing, "@ashleygraham lol natural human fat that we ALL have #beauty." Graham has a history of encouraging others to embrace their bodies — fat and all. She's even shared photos of her cellulite, writing that she's "not ashamed" of it. Hear, hear.
Let this serve as a reminder to never assume information about someone else's body, and to take a beat before we comment about another person's appearance when they didn't ask for our input. Glad to see Graham keeping it real, as always.