Ashley Benson got two new delicate tattoos, and one is going to make you hungry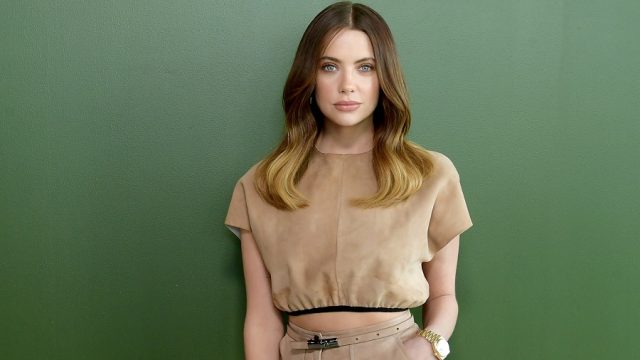 Ashley Benson got inked—twice. The Pretty Little Liars actress and her best friend Tara visited celebrity tattooist JonBoy on February 19th and picked up some sweet new matching ink. In tiny block letters, both Benson and Tara got "pommes frites" tattooed on their arms, and TBH, we haven't seen anything cuter.
"I love pommes frites so does Tara thanks @JonBoyTattoo," Benson captioned a pic posted to her Instagram Story.
She posted another pic of herself getting the tattoo with the caption, "Gettin a few tonight w my boy @JonBoyTattoo." By "a few," Benson meant two. Alongside "pommes frites," Benson wanted to grab another tat to show her love for the great state of Cali. She got "California" tattooed on her middle back in the super simple script JonBoy is known for.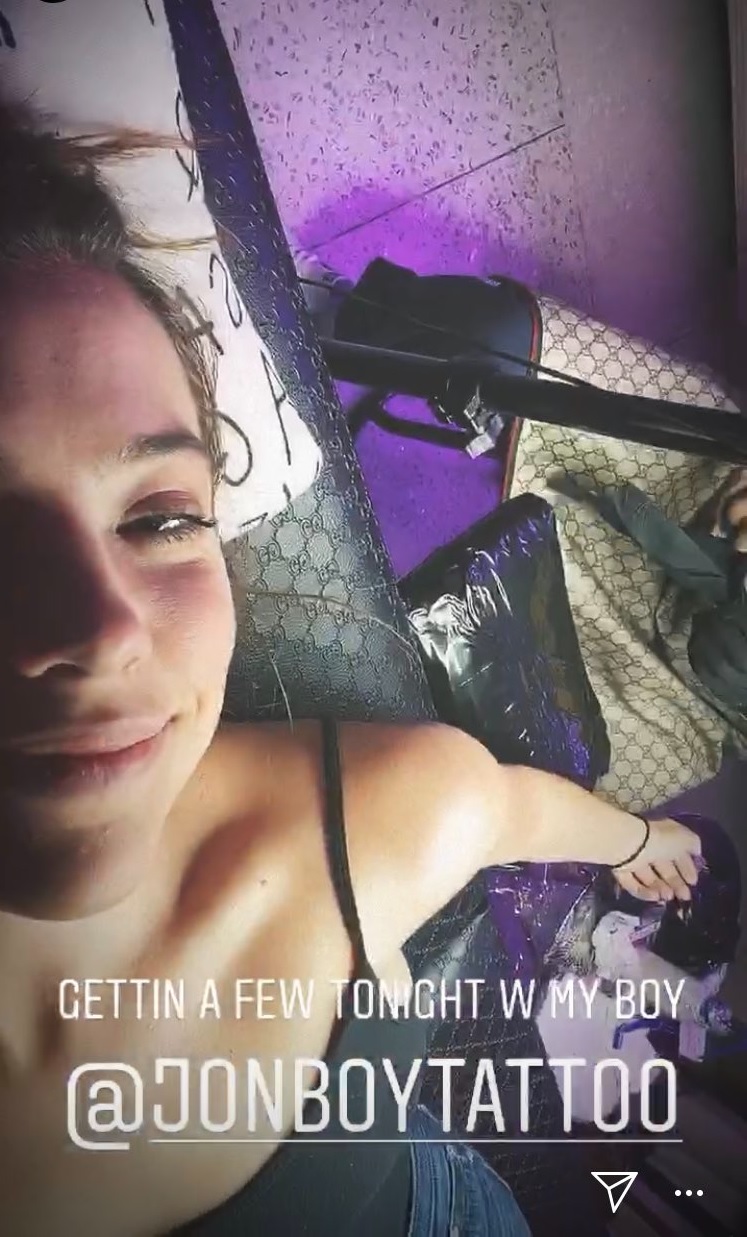 See their matching French fries homage, below: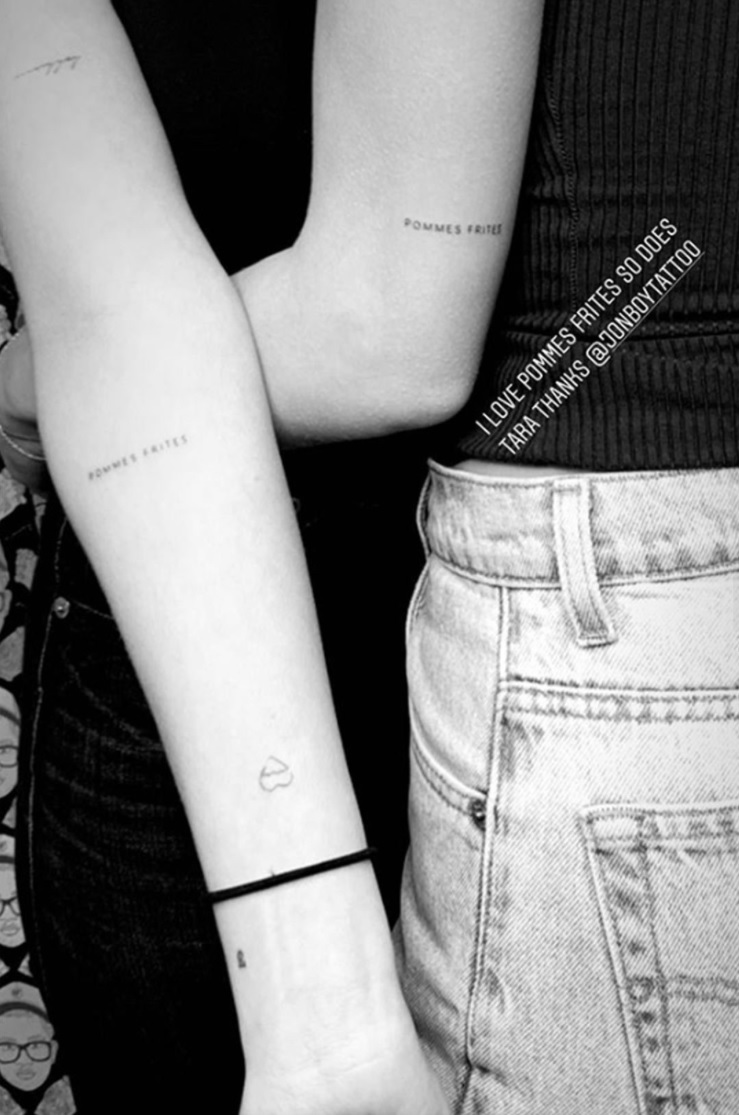 And Benson's delicate "California" tattoo: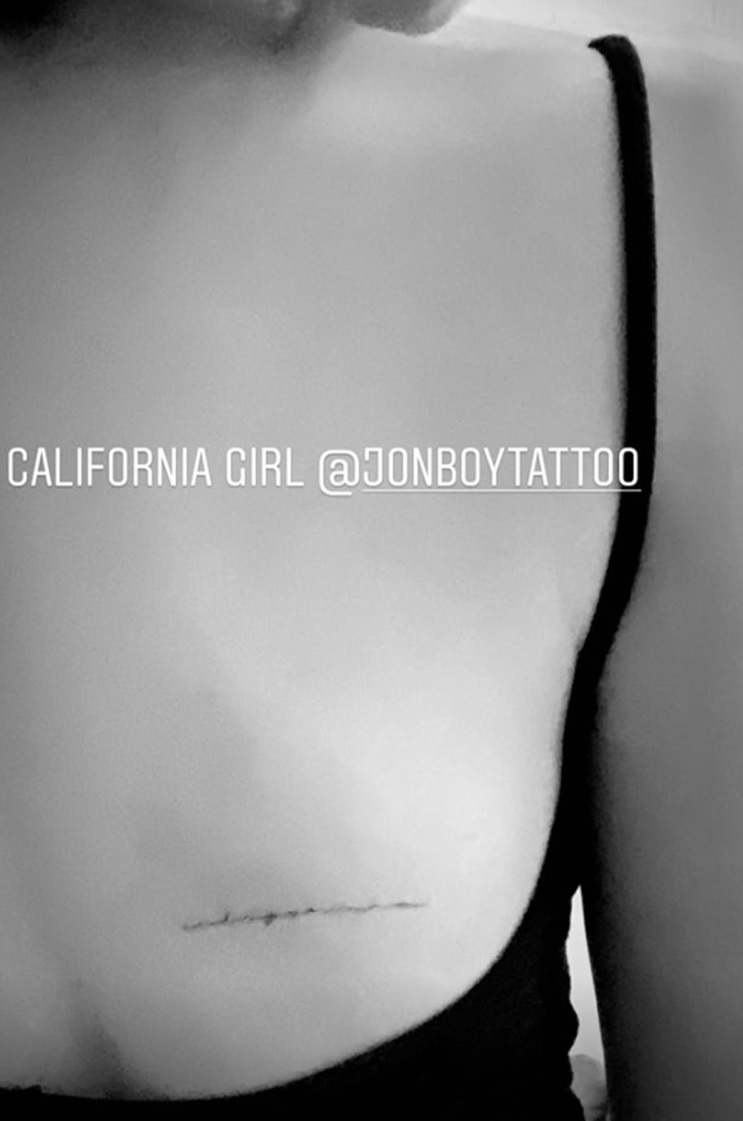 Benson, no stranger to tattoos, took the pain like a pro, if this picture of JonBoy in action is any indication.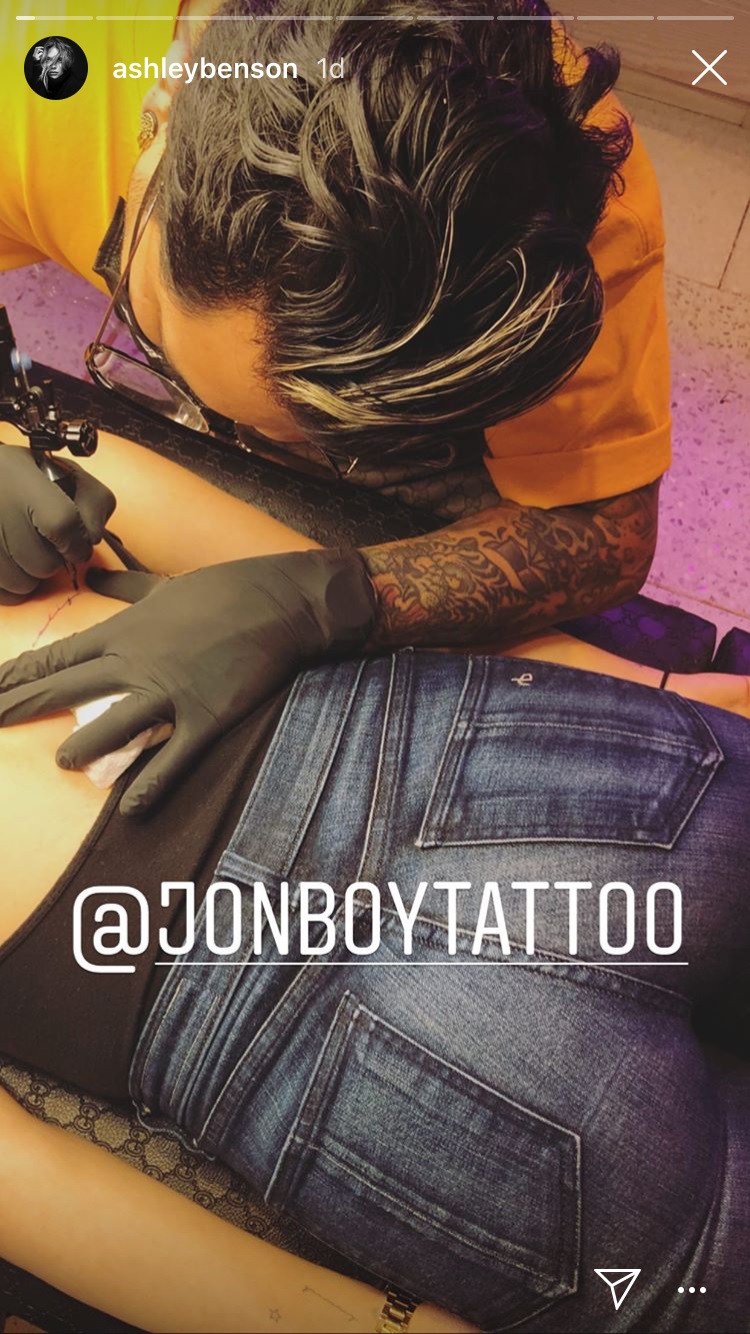 Benson and tattoo artist JonBoy go way back.
JonBoy famously inked both Benson and her girlfriend, Cara Delevingne, back in August 2019. Benson got "squish" tattooed above her hip a month after getting "CD" tattooed below her armpit. So in a move that showed complete trust, JonBoy turned the tables and let the actress tattoo him.
"I got to tattoo my dude tonight @jonboytattoo Titty," she captioned her Instagram post. JonBoy wrote back, "Love youuu."
Do any of our friends want to get matching tiny tattoos? Because we're feeling inspired by Benson's cute new ink. Perhaps we can get "hot dogs" or "ketchup" or "small charcoal grill," like Ariana Grande. Think about it, pals. It could be fun.