"Pretty Little Liars" actress Ashley Benson gave her hair a caramel macchiato-colored makeover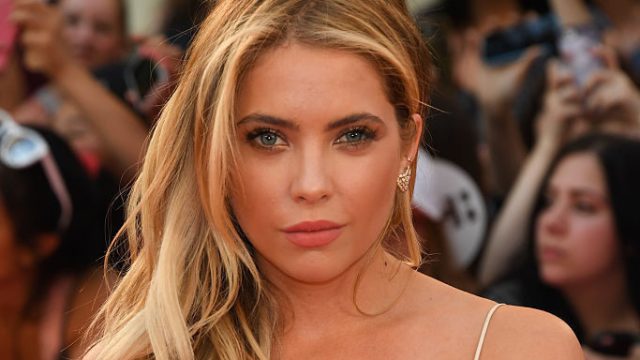 We're all about makeovers, even when the makeover entails just a subtle change in style. Pretty Little Liars star Ashley Benson has transformed her hair once again, and we're loving what she's done. Benson got a short haircut and switched up the color, which is something she does pretty frequently.
Thanks to Seventeen for pointing out the spot-on comparison, her hair looks like it was dipped in caramel macchiato. So basically, pretty and delicious. Over the weekend, Benson posted a picture of her new do to Instagram, and she rocks it effortlessly.
She captioned the pic with two haircut emojis, because duh.
In February, Benson bleached her hair blonde and told Teen Vogue that she's constantly changing her mind about what she wants her hair to look like.
"I wanted to go blonde, so I bleached it, she explained to Teen Vogue. "I'm still not used to it. It's just like…whoa. It's good, but I'll probably go back to brunette. I don't know, though! I'm always changing my mind. Keep an eye out! I'll see you on Instagram…
We've definitely been keeping an eye out (which has been pretty fun, since Benson is basically a style icon).
Plus, Ashley stood by her word. Because since she dyed her hair the caramel macchiato hue, Ashley has posted several throwbacks featuring her past pink hair!
No matter what, Ashley can totally pull off any hair color, at any length.