Ashlee Simpson's son made her the cutest birthday present ever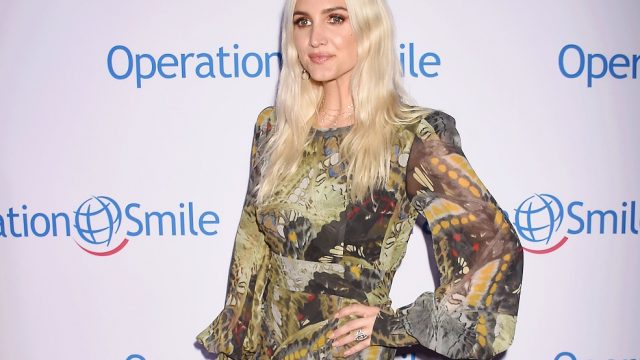 Kids have this weird way of naturally knowing how to be adorable. For her 33rd birthday, Ashlee Simpson's son Bronx made her a gift that we'd be hanging on our walls ASAP. And our refrigerators. Yes, we'd find a way to make multiple copies, since it's that special.
Simpson shares Bronx with ex-husband Pete Wentz. Just last year, Wentz spoke with Howard Stern about how they've been able to co-parent beautifully, and was nothing but kind when discussing his ex.
"We've actually figured out how to parent that way in a really good, healthy way," Wentz said. "And we can be friends."
So we've got both musicians to thank when figuring out how Bronx became so thoughtful and creative. Here's the art he made for his mom:
Kid's got a way with words, that's for sure.
Simpson married actor and musician Evan Ross, the son of legendary musician Diana Ross, in 2014. The pair have a daughter together named Jagger Snow, who was born one year later. While she's still a bit young for gifts, we're sure she'll be able to follow in Bronx's footsteps and create a few incredible pieces of art.
Jessica Simpson also took part in celebrating her sister's big day, sharing this adorable family photo.
"I have always wanted to be as cool as you," she wrote. "I have never been inspired by anyone more than you!"
We have to say, both Simpson girls have incredibly gorgeous and thoughtful kids. If it were up to us, Jessica and Ashlee Simpson would land their next big MTV reality show and it'd be all about their growing families. Maybe someday.